These fun, interactive toys inspire creativity and imaginative play for all ages.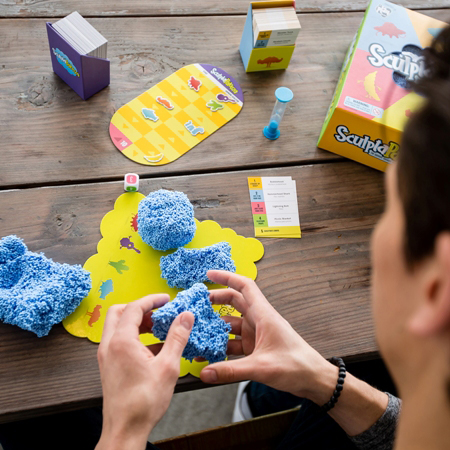 Sculptapalooza
Part Playfoam and part Michelangelo, Sculptapalooza will have you and your family laughing out loud as you race against the clock to complete sculpting challenges. Encouraging creativity and social skills, Sculptapalooza is an ideal game for artists both young and old alike!
$19.99; age range: 2+ years; amazon.com
---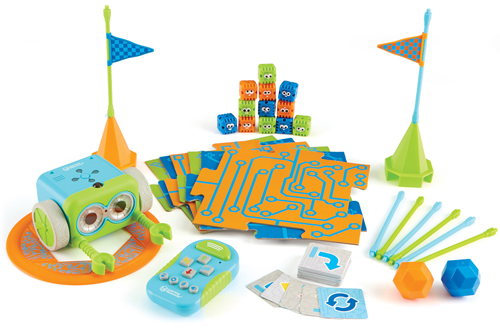 Botley the Coding Robot
Computer coding is a skill that will no doubt be essential as your child makes their way through their school years. Help prepare them for the jobs of tomorrow with Botley the Coding Robot. This robot introduces children as young as five to the world of coding in a straightforward way, ensuring that when they begin to take computer science classes that they'll already be ahead of the curve.
$79.99; age range: 5+ years; amazon.com
---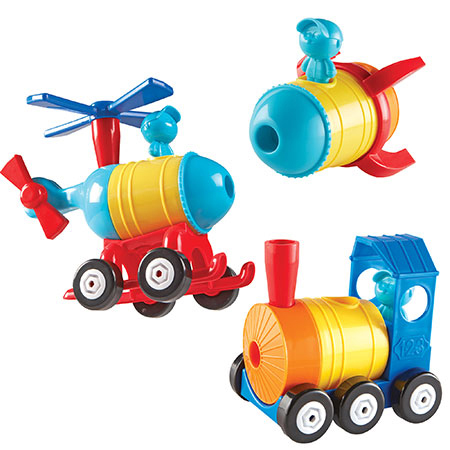 Rocket-Train-Helicopter
It's a rocket! It's a train! It's a helicopter! It's all three! With the 1-2-3 Build It! Rocket-Train-Helicopter, your toddler can mix and match parts and develop their vocabulary skills as they learn the different parts of the machines that they're building. The parts are also large and easy to use to help your little one develop their fine motor skills.
$19.99; age range: 2+ years; amazon.com
---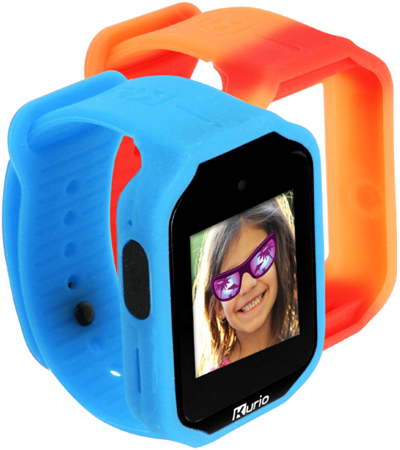 Kurio Watch 2.0
The next generation of the ultimate "Smartwatch" for kids is here! With two interchangeable bands that will fit any style, this watch includes an activity tracker, a music player and can connect to a parent's smartphone via Bluetooth as a wireless way to make phone calls. The watch also includes an "In Case of Emergency" app where parents can enter their child's specific medical and contact information.
$59.99; age range: 6+ years; walmart.com
---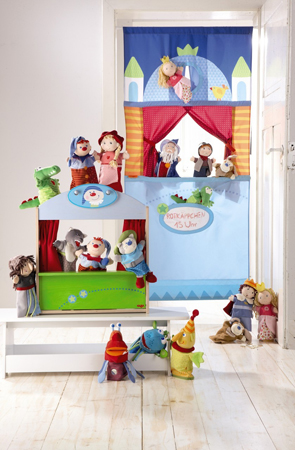 HABA Doorway Theater
Put on a true production with the HABA Doorway Theater! This innovative and whimsical set can fit in your doorframe and instantly turns your home into a Broadway theatre. Standing at 67 inches tall and 31 inches wide, this Doorway Theatre can be easily adjusted with telescoping rods, giving it a neat and professional appearance. With a small curtain to draw back and fully machine washable, this Doorway Theatre is a must for your budding thespian.
$49.99; age range: 2+ years | HABAUSA.com
---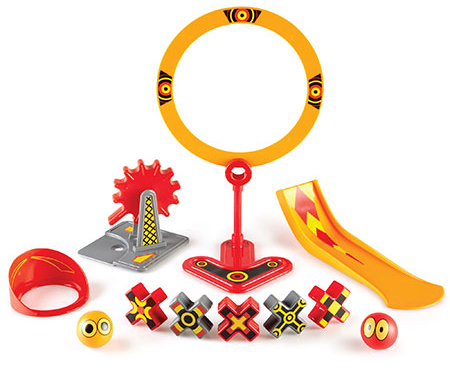 Wacky Wheels STEM Challenge
With the Wacky Wheel STEM Challenge toy, your five-year-old will learn the basics of the STEM (Science, Technology, Engineering and Mathematics) disciplines by setting up their own "Evel Knievel" ramps and jumps. The challenge cultivates critical thinking skills with a trial and error approach that will keep children entertained for hours (fashionable stunt jacket not included)!
$19.99; age range: 5+ years; amazon.com
By Bradley Vargyas