For Kids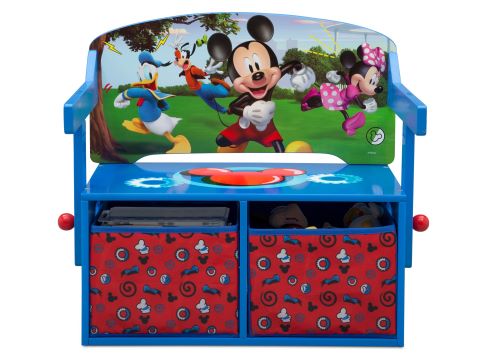 Mickey Mouse Activity Bench
Mickey Mouse is 92 years old this holiday season and what better way to celebrate than gifting your little one a piece from Delta Children's licensed Mickey Mouse line. Bring home the fun-loving charm of Mickey Mouse and his friends Minnie, Donald Duck and Goofy with this bench. The Mickey Mouse Activity Bench design features a conversion from a storage bench into desk in a matter of seconds. An adorable addition to any little boy or girl's playroom, this clever activity bench will have your child smiling from ear-to-ear when they see the colorful graphics of their favorite Disney characters and keep parents happy with a place to store toys after playtime.
$49.99, deltachildren.com
---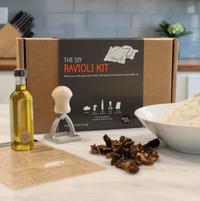 DIY Ravioli Kit
For the budding young chefs, give them Global Grub's unique DIY Ravioli Kit. The kit includes the special shelf-stable ingredients and tools with only a few fresh items needed to make this authentic Italian cuisine. Start with the perfect pasta dough made from flour, then make the gourmet porcini mushroom filling, and lastly top it with the included truffle-infused oil. There's even a ravioli stamp for that classic square ravioli shape. Making ravioli from scratch can be intimidating, but with this DIY kit your kids will have fun making their own Italian masterpieces.
$25-$35, globalgrub.com
---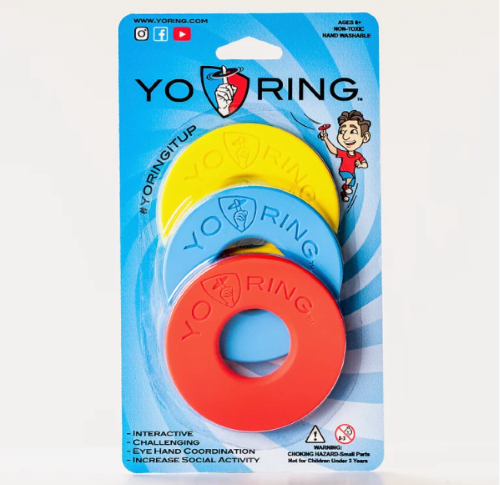 Yo Rings
Let's not forget about the importance of creative and fun stocking stuffers. Yo Ring is a new aerodynamic toy that kids of all ages and athletic abilities won't be able to resist throwing and catching. This interactive toy will get your kids off the couch and moving while defying gravity. As kids and parents spend more hours together in the home, the Yo Ring releases stress, encourages smiles and amazement at catching a small flying disc across the room onto your finger. This game allows for each player to strategize and challenge the other opponents while bonding with friends and family long after the holiday season.
$19, yoring.com
---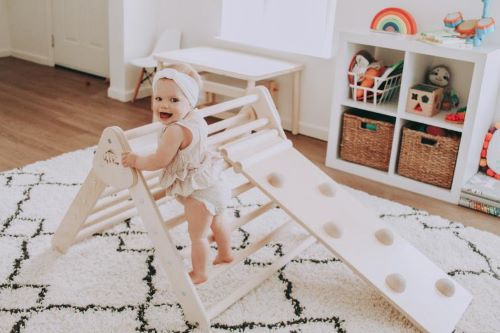 Lil & River Original Little Climber
Best for children ages 6 months to 3 years, this climbing triangle by Lily and River is a perfect holiday gift for "independent play." Little ones can work on motor skills, balance control, creativity and more with this sturdy, modular play piece. Add-ons include a slide, a ladder or a rock wall. As their abilities grow, slowly advance them to the next level of difficulty by raising or moving the accessories. Each climbing triangle is foldable and handmade with high birch hardwood right here in the US. With this original little climber you can bond with your young ones as they learn and grow.
$199.95+, etsy.com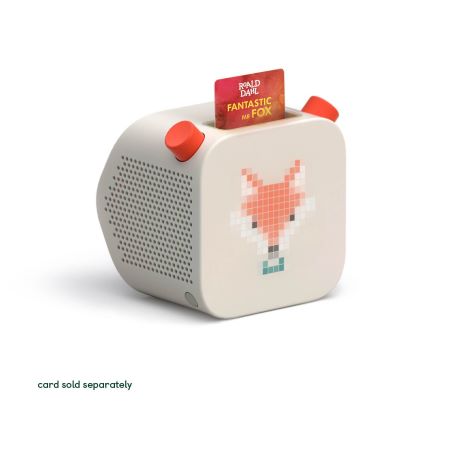 Yoto Kids Audio Player
Finally a "smart" device that will free up children's hands and minds for imaginative play. Encourage off-screen entertainment for your kids with the Yoto Kids Audio Player. This kid-friendly audio speaker is designed with safety and security in mind to give children full control over their listening. Yoto Player is controlled by physical cards that are inserted and scanned to play music, audiobooks, podcasts and educational activities. Your kids will be entertained for hours minus the camera, microphone or ads that come along with screen-time.
$99.99+, us.yotoplay.com
---
For Parents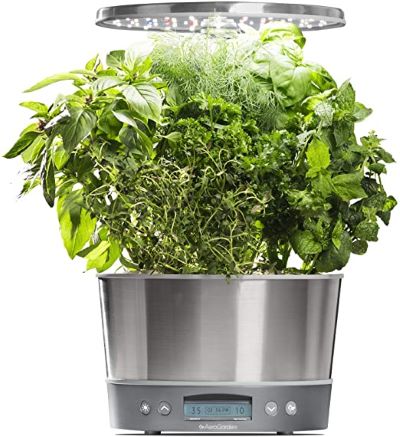 Harvest Elite 360 Indoor Garden
Every home cook knows that fresh herbs make a difference, but most parents don't have the time or patience for the landscaping aspect of starting a garden especially during the holidays. With this DIY, LED-lit grow kit by AeroGarden, you can bring the gardening indoors. Plus these herbs grow in water, not soil, meaning no mess to worry about. The Harvest Elite 360 comes with a starter pack of herb seeds, giving parents both a fun project and fresh flavor for their food all year round. Grow up to six different plants at a time, including Genovese basil, curly parsley, dill, thyme, Thai basil and mint. The LED grow lighting system and bottle of natural plant nutrients maximizes photosynthesis, resulting in fast-growing, lush harvests that will take your cooking to the next level.
$129.99, amazon.com
---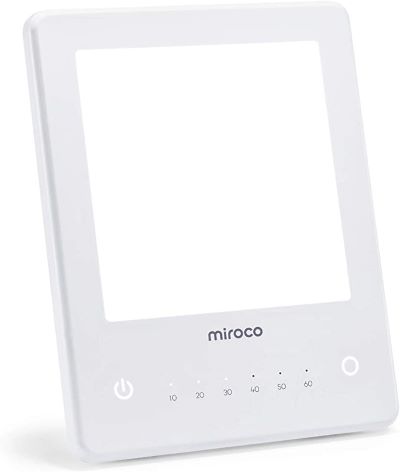 Light Therapy Lamp
Give the gift of energizing light all year round. For when it's difficult to get outside — especially during the winter months — a light therapy lamp could be just what you need to help boost your mood. The lamp has three brightness modes at a touch of a finger that are safe for eyes and skin as well as a built-in timer for 10- to 60-minute intervals of re-energization. A compact design also makes the light therapy lamp easy to store away when not in use.
$33.99, amazon.com
---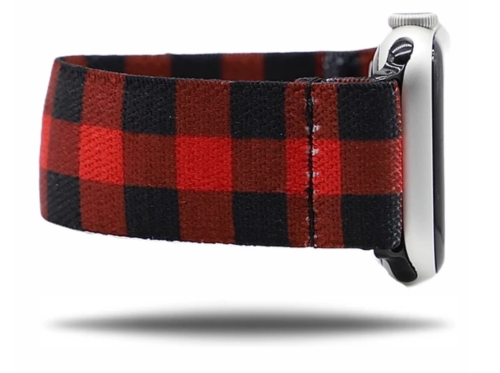 Braxley Bands
Thoughtful and practical gifts are uber important for parents. These Apple Watch bands are perfect for almost anyone on your holiday list, from the parent who loves fitness to the one who's stylish and creative. Braxley Bands feature various artwork and are made with sock-like material for optimal comfort. Their durability also makes them great for older kids in the family. As a bonus, this gift also supports sustainability with the funds from every purchase going toward an initiative to plant trees.
$32, braxleybands.com
---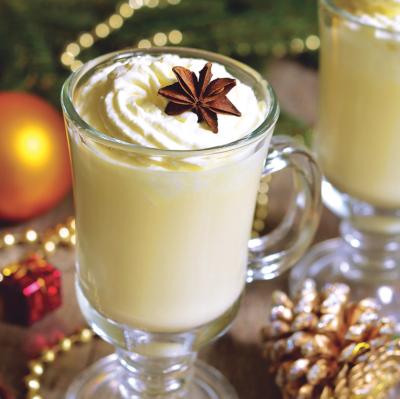 Eggnog Frozen Cocktail Mix
Nectar of the Vine offers an assortment of frappés perfect for cocktail enthusiasts. And what parent doesn't need a drink during the holidays? This eggnog is the latest frozen cocktail from Nectar of the Vine's holiday line and is made exclusively with rum. Or choose from any assortment of berry wine frappés, citrus wine frappés, frozen wine frappés, fruity wine frappés, and hot wine frappés. Making these cocktails is as easy as mixing a few ingredients with one bag of signature frappé mix, then freezing or blending with ice. Sip and enjoy.
$15+, nectarofthevine.com
---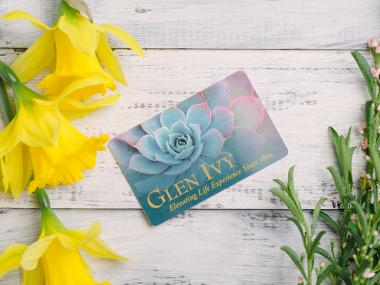 Glen Ivy Hot Springs Escape Package
Pamper a hard-working parent with a much needed hot springs escape with Glen Ivy's limited time holiday gift card sale. Purchase a $200 gift card for $170 that can be redeemed for the Winter Escape package — which includes admission to Glen Ivy's mineral baths and pools, a 20-minute express treatment, three-course prix-fixe lunch with a premium wine pairing and a private lounge space. With a gift card purchase, you save on the Winter Escape package and have a little extra money on the gift card to rent a robe, or visit Glen Ivy's spa store. The best part is that there is no expiration on the gift card, providing parents more flexibility with the use of their self-care. But don't wait, order by Dec. 18 to receive the gift cards by Christmas day.
$170, store.glenivy.com
---
By Madison Amirehteshami