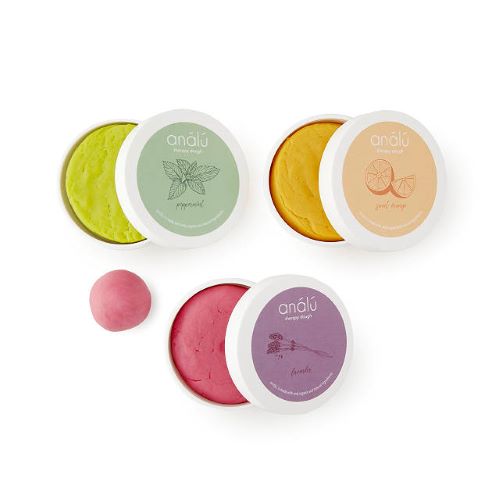 Let's be honest: Parenting has gotten difficult this year. Staying at home all day with the kids can take a toll, but managing your stress doesn't have to take a backseat. Uncommon Goods' Therapy Dough is modeled after clay used by art therapists and is even infused with natural essential oils for stress relief. With the soothing scent of lavender or vibrant smell of orange, you can squeeze out your stress and have fun doing it.
$15, uncommongoods.com
---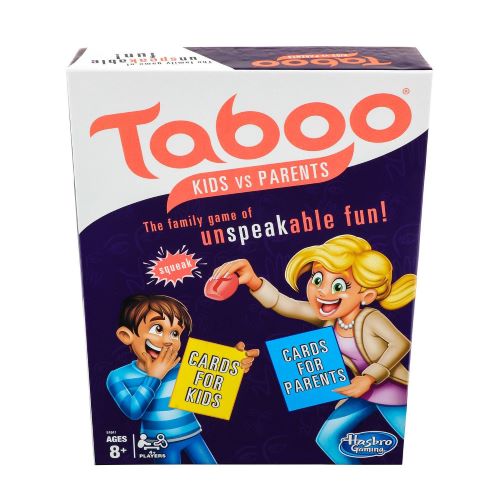 Want to spend relaxing, quality time without screens? Check out Taboo's Kids vs. Parents game, where kids and parents can compete. The game includes two decks of cards with a deck designed especially for kids and another for parents. This fast-paced game includes over 1,000 guess words on 260 cards — 130 cards for adults and 130 cards designed with younger kids in mind. The team with the most points wins the family game of unspeakable fun.
$16.99, target.com
---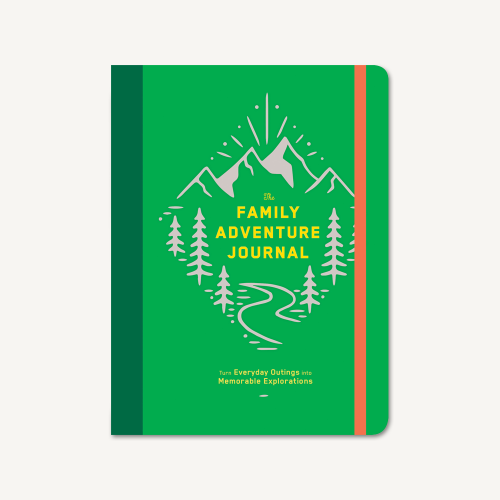 There's no better way to de-stress than to get outside and enjoy nature. But with the Family Adventure Journal, you can turn every outing into an exciting adventure. The Family Adventure Journal can turn your walks or outdoor time into a memorable experience for the whole family. The journal includes entries for designing an imaginary treehouse, making a birds-eye-view map, building a natural sculpture, nature bingo and much more. So next time you want to have screen-free fun, take the Family Adventure Journal along.
$16.95, chroniclebooks.com
---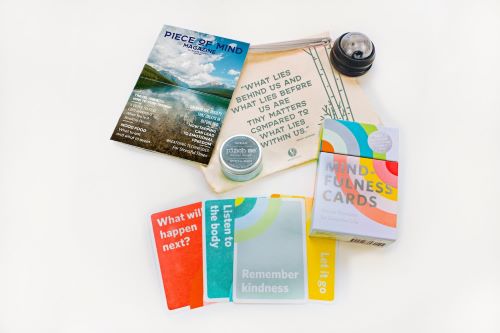 During these stressful times, it's important to check in on loved ones. With the Alleviate Anxiety Kit, you can send a bundle of soothing goodies that will surely cheer them up. The kit includes a stylish travel bag, therapy dough, a massage rollerball, over 50 mindfulness cards, and a magazine dedicated to alleviating anxiety. So next time you feel like you or a friend could use a helping hand, check out this curated gift.
$40, brogliebox.com
---
Related Posts:
---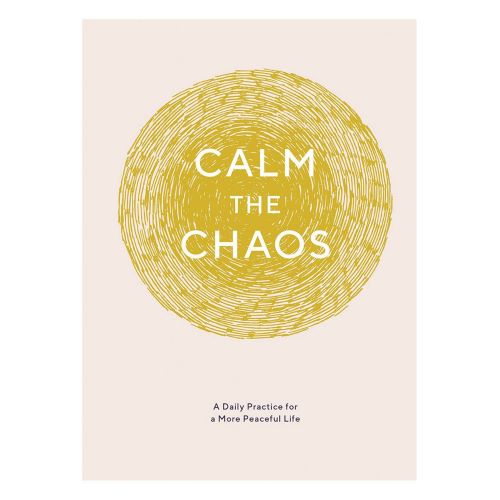 Calm the Chaos Journal Planner
Carving out a few moments in your day to write out how you're feeling is an easily accessible de-stressing measure. The Calm the Chaos Journal Planner makes it even easier to get out any frustrations or anxiety you may be facing. With the chic design and helpful layout, this journal isn't your standard composition notebook. Whenever you start to stress or need some time to yourself, reach for your journal and write the stress away.
$12.89, target.com
---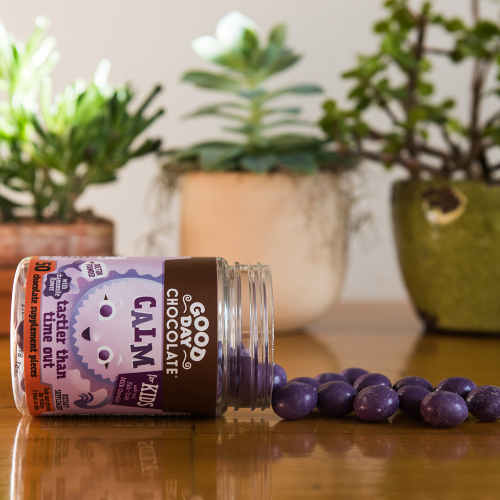 Calm Chocolate Vitamin for Kids
This calming chocolate supplement from Good Day Chocolate is made with a blend of chamomile flower and L-theanine, a natural compound often found in tea leaves. These little milk chocolates are not only tasty with natural coloring from fruits and veggies, but were developed by doctors. With only 2 grams of sugar a piece and no high-fructose corn syrup, these little supplements pack a nutritious punch.
$15.99, gooddaychocolate.com
---
Designed with little triangular-shaped points, these acupressure rings are inspired by acupuncture but without the needles. It is great for distracting the mind, channeling energy and improving your overall well-being while also stimulating pressure points on your fingers.
$10.23, etsy.com
---
By Diana Jarrah