Pendulonium STEM Challenge
Let your child explore the fundamentals of physics without them ever knowing. The Pendulonium STEM Challenge from Learning Resources is an entirely kid-powered activity set that will develop early engineering, problem-solving and critical-thinking skills. Kids launch balls at goal cups using a three-piece adjustable pendulum that introduces them to early physics concepts like force and momentum. As your child masters each challenge, use the included activity book to increase the level of difficulty to encourage continued development. If only all physics classes could have been this fun when we were in school.
$19.99, www.amazon.com
---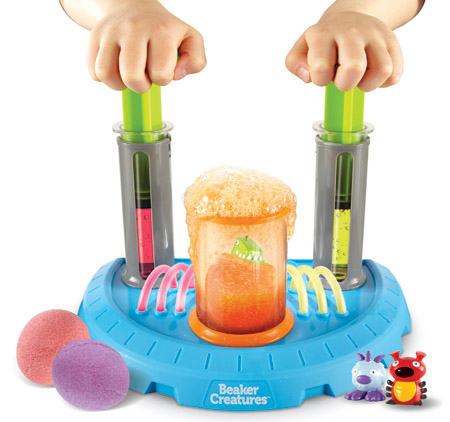 Beaker Creatures
Greetings Earthlings it's the Beaker Creatures. They've traveled through space and landed on Earth searching for the next great generation of scientists to extract them from their Reactor Pods. Use the hands-on activity lab to perform dazzling experiments then remove the creature and use the included information cards to classify what you've found. There are 35 mysterious Beaker Creatures to find and collect, including the limited-edition 24-Carat Creatures.
$24.99, www.amazon.com
---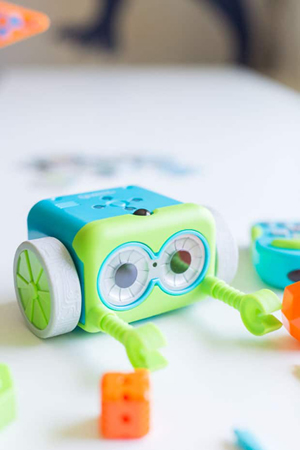 Botley the Coding Robot Activity Set
Meet Botley the Coding Robot, a totally adorable and fun way to introduce the basics of coding to kids as young as five. This screen-free robot from Learning Resources is ready to grow with your children as they program him to use if/then logic, take on obstacle courses and follow looping commands. Botley's advanced features ensure that he will grow with your child as they master his basic abilities and unlock his hidden features. With numerous accolades and five-star reviews under his belt, Botley is sure to be a hit with any budding programmer.
$69, www.walmart.com
---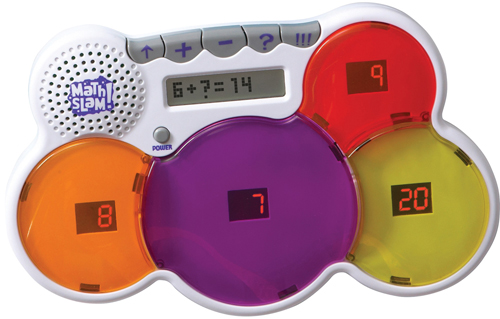 Math Slam
Math—it's the only subject that counts. Improve your child's skills with Math Slam, a math game they'll actually want to play. Read the addition or subtraction problem at the top, scan the answer choices and slam the correct one all while jamming to the beat. Stay on your toes because each game is timed—the faster you answer correctly, the better your score. Now that adds up.
$39.99, www.edin.com
---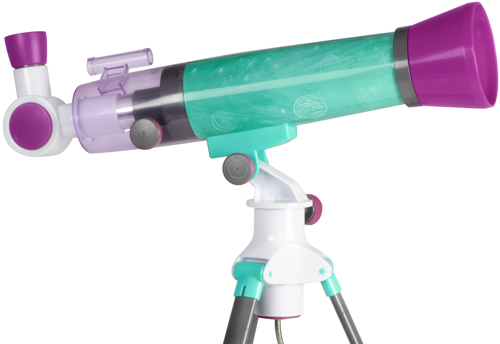 Nancy B's Science Club MoonScope & Sky Gazer's Activity Journal
Unleash your child's inner Galileo and explore the skies with Nancy B's Science Club MoonScope and Sky Gazer's Activity Journal. Examine the night sky to identify constellations, gaze at Saturn and Jupiter, and even view the craters and mountains on the moon. The 22-page Sky Gazer's Activity Journal is chock-full of fun activities and interesting facts to encourage independent learning and inspire a love of science. We're astro-nuts about it.
$54.99, www.edin.com
By Megan Feighery