DIY Halloween Costume Kits
Calling all creators: Inspire budding innovators this season with these STEAM-focused Halloween Costume Kits from KiwiCo. Kids can choose to be a Glowing Horn Unicorn, a Chomping Mechanical Dinosaur, a Light-Up Alien Spaceship and so much more. Kits include everything your child needs to build a unique costume along with easy-to-follow illustrated instructions. We can't all be Pinterest parents who design custom-costumes, but with these kits, it can be our little secret, wink-wink.
$9.95-$44.95, kiwico.com
---

Mini Maker Tube
Unleash your creepy creativity and let your imagination run wild with this Mini Maker Halloween Tube that includes everything your child needs to build their spooky designs. Use the Plus-Plus bricks to build a flat mosaic or a 3D creation then unsnap and build again. Mini Maker tubes are reusable, travel-friendly and BPA-free for hours of Halloween fun. That's about as ghoul as it can get.
$6.99, www.plus-plus.us
---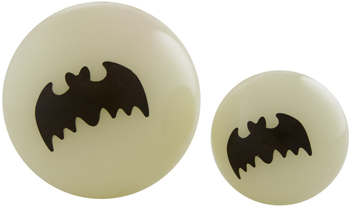 Halloween Dog Toys
To delight, not fright, is the name of the game with these ultra-durable (and adorable) Halloween Dog Toys from Planet Dog. Made right here in the U.S.A, these limited-edition balls come in either a glow-in-the-dark bat or jack-o-lantern design, are 100 percent eco-friendly and recyclable and smell like pumpkin spice. Planet Dog also donates a percentage of every sale to Planet Dog Foundation, which supports assistance dog organizations nationwide. That's four paws up from us.
Starting at $10.95, planetdog.com
---

Skeleton Floor Puzzle
The thigh bone's connected to the … uh … knee bone? We could probably use a refresher, so why not learn alongside your little one this Halloween with a life-size Skeleton Floor Puzzle? This 15-piece soft-foam puzzle features both the formal and common bone names on one side and a spooky skeleton on the other. A perfect activity for individual playtime, parties or classrooms that your kids will love—we can feel it in our bones.
$29.99, learningresources.com
---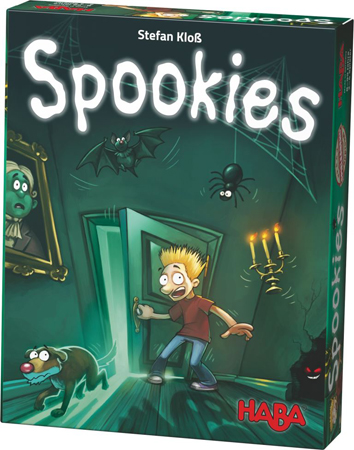 Spookies
Enter the haunted house if you dare—but don't go alone… Grab your friends and family and make game night extra ghoulish this Halloween with Spookies, an exciting family-friendly game for players ages 8-99. Roll the dice and climb the creaking staircase to collect your Spookies points, but watch out because luck might not always be on your side. So put your game face on and play at your own risk!
$24.99, habausa.com