Unique, trending and local — suggestions for everyone on your list
For the Family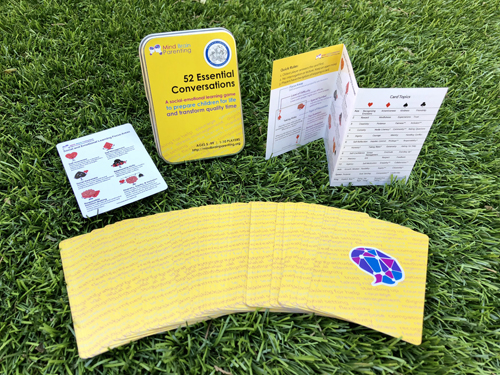 52 Essential Conversations Card Game
A busy mom of three, Jenny Woo, of Irvine, wanted to create something to help maximize quality time with her children. She came up with a simple yet effective card game. Made up of questions in categories like compassion and responsibility ("What is a new responsibility that you want to have?"), the game works to open a family dialogue about important topics in a fun setting.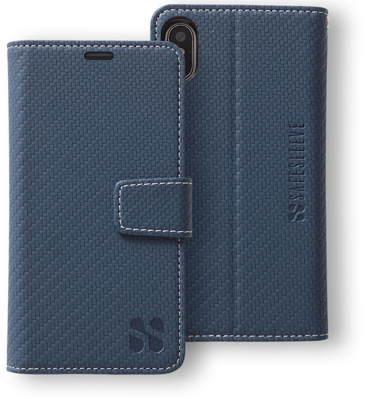 SafeSleeve Phone Cases
Carlsbad-based SafeSleeve makes multi-functional anti-radiation phone cases for families concerned about cell phone safety. Phone cases are available for various phone brands, including iPhones and Androids.
$40-$60, safesleevecases.com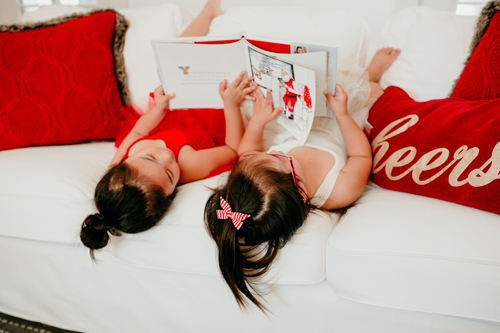 "Secret Santas and the Twelve Days of Christmas Giving"
Christmas time has always been Orange local Courtney Petruzzelli's favorite time of year. Now, her illustrated hardcover children's book, "Secret Santas" is inspiring families to give back this holiday season to individuals and families in need.
$19.95, secretsantateam.com
---
For the Kiddos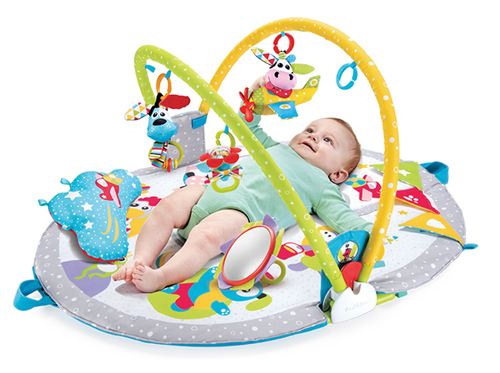 Gymotion Lay To Sit-Up Play – Baby
This three-stage baby play gym by Yookidoo transforms into a supportive, upright, portable seat that allows babies to sit, play and interact with the world around them. Features include more than 20 developmental activities, and of course, lots of toys.
$89.99, yookidoo.com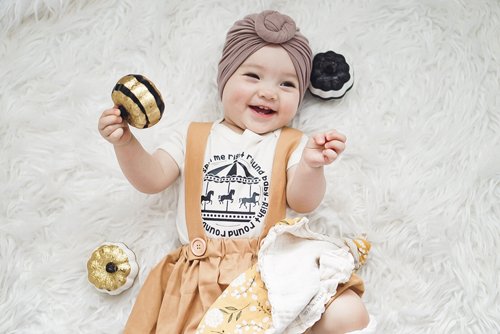 Headwraps – Baby
Garden Grove-based Rosie Posie Headwraps is a small, family-run business selling handmade baby to adult-sized turbans, headwraps and knot wraps. Simply adorable. Plus, owner Brooke Smith says that for every 10 sales, they donate a turban to a child battling cancer.
$14-$47, etsy.com/shop/RosiePosieHeadwraps
HABA's Kullerbu Construction Site Set – Toddler
For the budding builder, this construction set features two construction vehicles, two balls and a sign. It makes a great standalone set, or can be used with other Kullerbu sets.
$64.99, habausa.com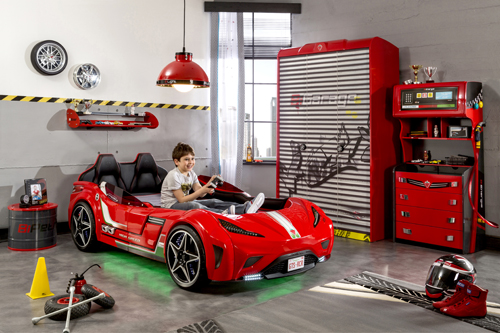 Cilek GTS Red Twin Race Car Bed – Toddler
Have a young motorsports fan in the making? Their dream come true may be this twin bed from Cilek Kids Room in Costa Mesa, including a remote control, LED headlights and wheels with animations and sound effects. Suitable for ages 2-12, perhaps your little one will be so fascinated with their new bed that they'll forget about the terrible twos.
$1,499, cilekkidsroom.com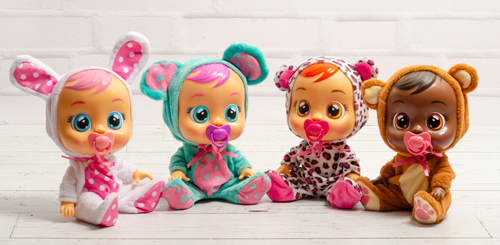 Cry Babies – Ages 18 months-5
IMC Toys' Cry Babies, named a finalist for the 2018 Toy of The Year Awards, is a line of doe-eyed dolls dressed in unique animal onesies and equipped with a pacifier to soothe them when they start crying—with actual tears.
$29.99, crybabies.toys
Pai Technology's Storybooks – Ages 18 mo.-5
Augmented reality helps bring stories to life with Pai Storybooks, which pair with a free app to create a unique interactive reading experience. Rich illustrations come to life in 360-degree animations. Suitable for kids ages 3 and over.
$14.99, pai.technology/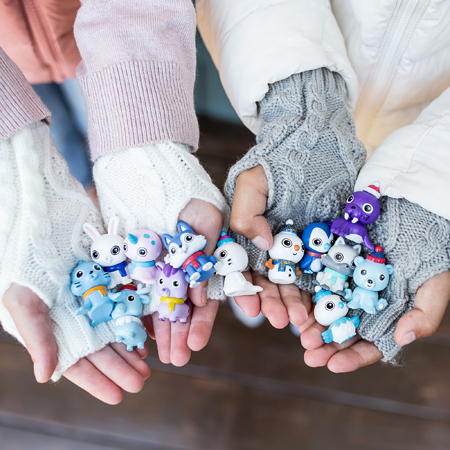 Snowy Friends – Playfoam Pals – Ages 5-10
Give your kid unlimited squish time with Educational Insights' Snowy Friends, the third series in their line of Playfoam Pals. Kids can dig into the Playfoam to find an adorable, winter-themed animal friend hidden inside, then sculpt igloos, sleds and more—over and over again.
$3.99 (single pod),$7.99 (two-pack), educationalinsights.com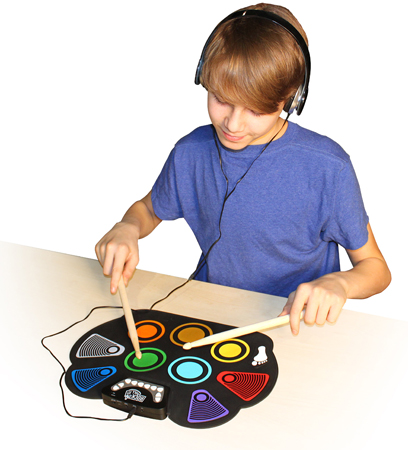 Rock and Roll It SpecDrum – Ages 5-10
An American Specialty Toy Retailing Association (ASTRA) Award winner, this MukikiM Toys kit comes with everything your child (six and up) will need to begin learning to play drums. It comes with a play-by-color song booklet, multiple instrument tracks, record and playback, headphones, drumsticks, two foot pedals, and runs off USB or AAA battery power.
$69.99, shop.mukikim.com
KiwiCo Educational Activity Box – Teens
KiwiCo is an educational activity subscription crate sent right to your door and offers options for all ages. Every month a new experience containing STEM-based education arrives to keep the kids using their creative minds and critical-thinking skills.
$29.95 monthly, kiwico.com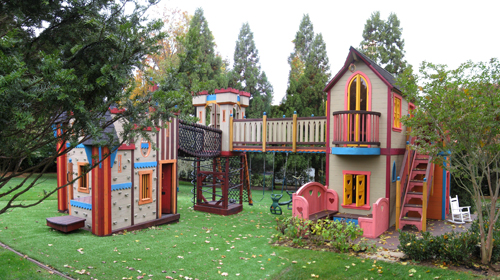 Barbara Butler Luxury Playhouse – Teens
Barbara Butler brings kids' imaginations to life with her luxury playhouse and tree house designs. Structures range from small, cozy cabins to expansive tree houses and play forts complete with monkey bars, rope swings, bridges and so much more.
Starting at $5,490, barbarabutler.com
---
For Mom
SPIbelt
Walk, run, cycle and squat without ever worrying about your personal items again with this innovative SPIbelt. Designed for anyone with an active lifestyle, the SPIbelt has room for your phone, keys, cash, ID and some models even have a headphone port.
Starting at $19.99, spibelt.com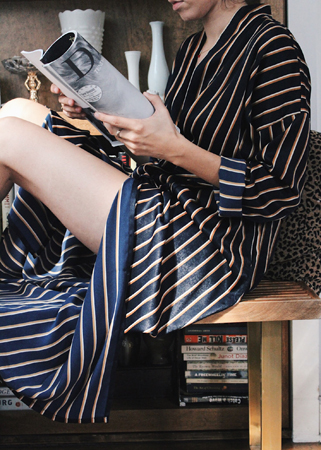 Kimono Style Robe
Elevate your weekend mornings with this elegant Kimono Robe from Sunday Forever. All robes are handmade in the USA and come in a variety of styles and colors that can be custom-embroidered. Warning: You may never want to wear anything else ever again.
$150-275, sundayforever.com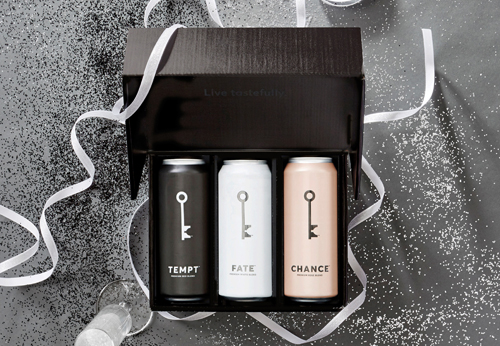 WineSociety
Wine? Delivered right to the door? Yes, please! Give her the gift she really wants this year: WineSociety's Little Black Box. Three perfectly balanced blends that will make any occasion extra special.
$49 per box, winesociety.com
Elina Organics Probiotic Polishing Mask
Get an Instagram-worthy glow with this 100 percent organic, handmade mask from celebrity esthetician Elina Fedotova. Containing live cultures, this cruelty-free mask promises to deeply tone, hydrate and firm skin to restore its natural balance.
$55, elinaorganicsskincare.com
Essential Oil Bracelet
This beautiful handcrafted bracelet is made right here in Huntington Beach and lets you enjoy your favorite scent all day long. Just put a few drops of the essential oil of your choice on the lava beads and let the aroma carry you through your day.
$19, etsy.com/shop/beachbohojewelryshop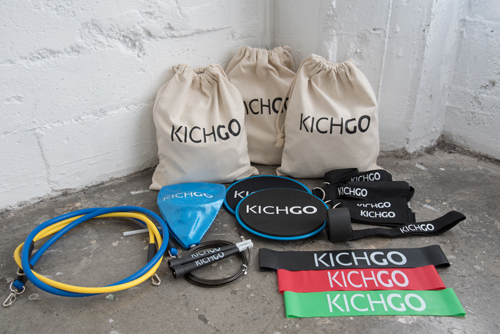 KICHGO
No more excuses. Work out anytime, anywhere with the ultimate gym-in-a-bag. Created by celebrity trainer Kit Rich, known for working with Jennifer Lawrence and Kesha, it's chock-full of equipment that can be used for Pilates, circuit training, HIIT, Tabata and yoga routines with options to purchase accompanying workout videos.
Starting at $45, kichgo.com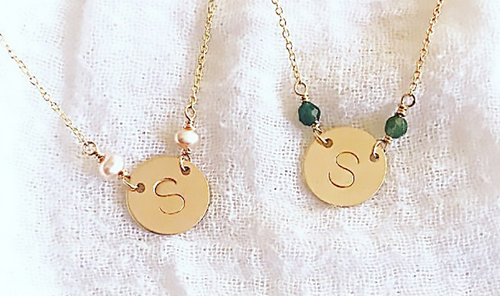 Handmade Initial Necklace
Gift this gorgeous handmade gold-filled initial necklace to a special woman in your life this holiday season. Made locally in Orange County, this stunning piece can be made 15, 16 or 18 inches in length and sterling silver upon request (price may vary).
$35, etsy.com/daisychainworkshop
Once Upon A Book Club
Reading will never go out of style. This unique subscription box will deliver a new book to your door every month along with one-of-a-kind gifts to be enjoyed throughout the book, making the stories jump off the page and come to life.
Subscriptions start at $34.99 a month, onceuponabookclub.com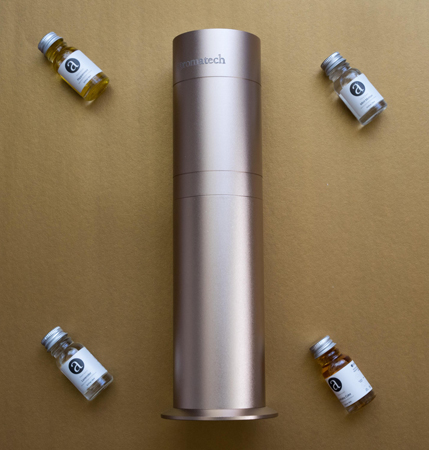 AromaTech
Indulge your senses with this sleek diffuser that will turn any room into a relaxing retreat. All of AromaTech's essential oil blends are made in the USA and are eco-friendly, pet-friendly, non-GMO and contain no harmful chemicals or additives.
$336.23, aromatechscent.com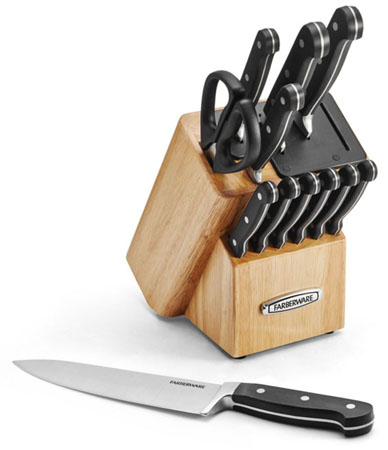 Farberware Forged Knives with Edgekeeper Self-Sharpening Sleeves
Never suffer from dull blades again. These gorgeous knives have a built-in sharpener inside the protective sleeve that automatically hones the blade every time you take it out. Available in a variety of sizes and styles, this is something no kitchen should be without.
$10.99-$19.99, amazon.com
---
For Dad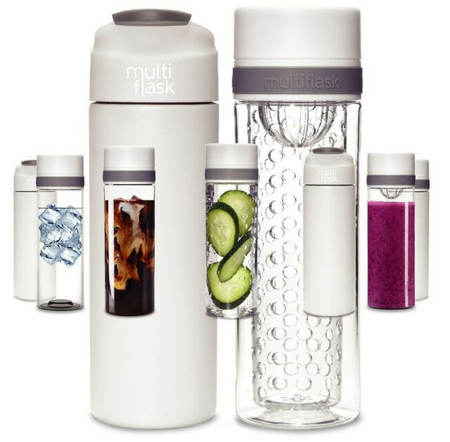 Precidio Multi Flask
Clear out the clutter with the ultimate Multi Flask that lets you enjoy seven different types of beverages in one. Enjoy hot beverages that stay hot, refreshing cold drinks, protein-packed smoothies, fruit-infused water or use the tea infuser to sip your favorite loose-leaf tea on the go. The possibilities are endless.
$44.99, amazon.com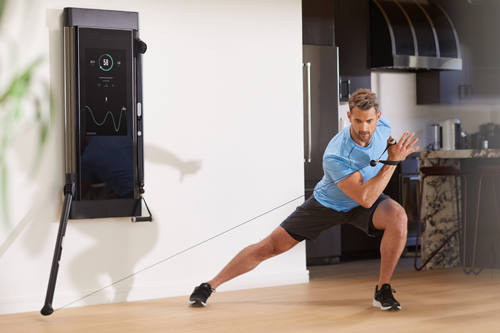 Tonal
Meet the world's most intelligent home fitness system. Tonal offers a revolutionary approach to working out by giving you a truly personalized experience that measures your progress in real time. It takes the meaning of personal trainer to the next level to get you the results you want.
$2,995 in full or as low as $175 a month, tonal.com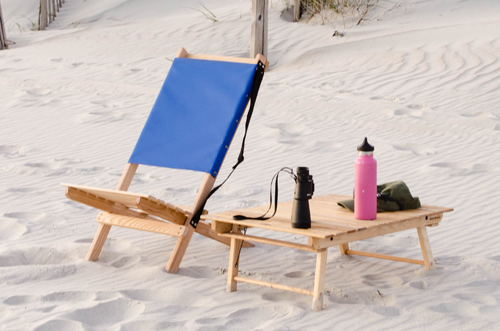 Blue Ridge Chair Works
Take the comfort of home with you wherever you go with these gorgeous handcrafted white ash wood chairs made right here in the USA. Perfect for camping, travel, barbecues or a romantic picnic for two, these chairs pack down flat for easy transportation to follow you on all your life's adventures.
From $154, blueridgechair.com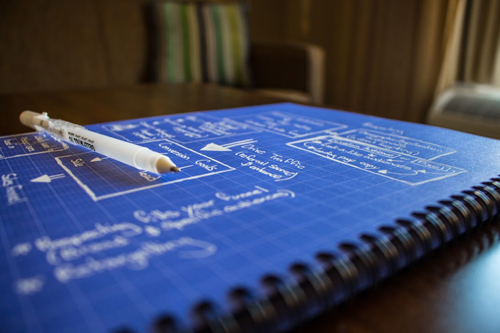 BLU Notebook
Unleash your creativity with this unique sketchbook that's small enough to go anywhere but big enough for all your ideas. The BLU Notebook has a durable cardboard cover and the look and feel of traditional blueprint paper. Channel your ambition to dream big and go BLU.
$15.86, blunotebooks.com
Watershed Drybags
Not all who wander are lost, but some are more prepared than others. Fall into the latter category with the ultimate outdoor adventure bag that features a patented Watershed Zipdry closure that is 100 percent submersible. Tackle any terrain without ever having to worry about what you're carrying.
$112, drybags.com.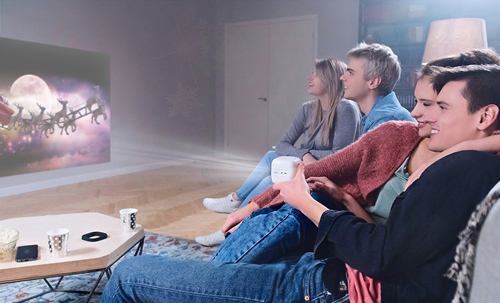 Cinemood
Bring the magic of the cinema right into your home with the world's first three-inch home projector. Cinemood is noiseless and lightweight with the ability to turn any flat surface into an amazing home theater experience. So pop some popcorn and get streaming.
From $399, cinemood.com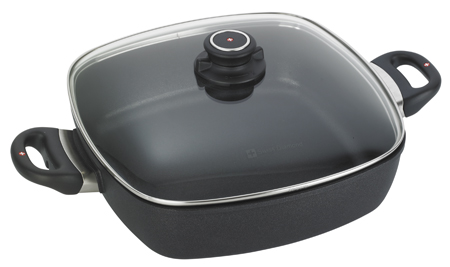 Swiss Diamond "XD" Nonstick Cookware
Dubbed the Rolls-Royce of nonstick cookware by The Wall Street Journal, these kitchen essentials are diamond-reinforced for the ultimate cooking experience. Perfect for both amateur cooks and skilled chefs, these pans conduct heat quickly while the handles stay cool and are completely oven-safe up to 500 degrees.
Five-piece set $549.85, swissdiamond.com
Bear Walker Skateboards
These gorgeous hand-carved boards are more than just works of art—they are built to ride and made to last. Custom design your own board or choose from one of their classic designs, these skateboards look just as good decorating your home as they do cruising down the street.
From $215, bearwalker.com
MMABON' Ankara Pocket Polo
MarketPlace Africa is a one-stop online shop for fabulous handmade African products like this stylish polo with an Ankara print pocket. Available in sizes S-3XL, you'll stand out in the crowd for all the right reasons this holiday season while feeling good about where your clothing came from.
MOB Pocket Wallet
Another gorgeous handmade item from Marketplace Africa. This wallet is made from the highest quality leather with a colorful Ankara strap that will slip comfortably in the front or back pocket of your jeans. Carry your cards and cash in style.
---
For the Furry Kids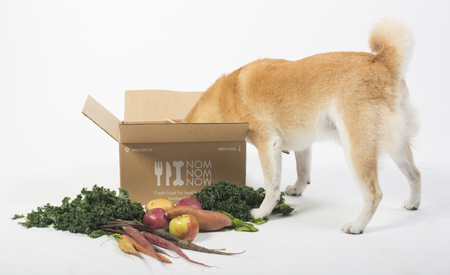 NomNomNow
Get your treat-loving pet a special-edition holiday treat bundle including a bag of beef jerky treats, as well as the limited-edition seasonal pork and pumpkin strips and a surprise extra gift.
About $35 plus free shipping, nomnomnow.com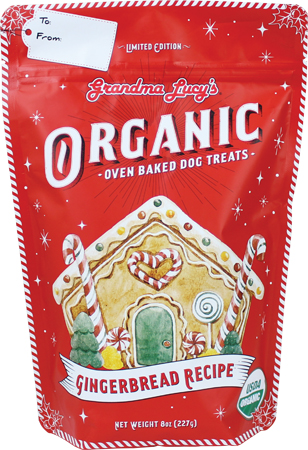 Grandma Lucy's
This Rancho Santa Margarita-based healthy pet food company has some holiday treats with your dog's name written all over them. These two limited-edition treats, available in pumpkin pie and gingerbread, are 100 percent USDA Organic. They have gift tags printed on them so pet parents can write their pet's name on them.
$8.39, grandmalucys.com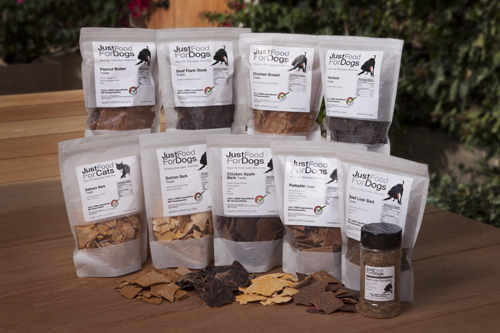 JustFoodForDogs (and Cats)
Headquartered in Orange County, this line for dogs—and cats—follows the basic principle that if it isn't good enough for us, it's not good enough for our pets. All ingredients used by the company are USDA approved for human consumption. With a complete line of treats, including Chicken Apple Bark, Pumpkin Treats and Salmon Bark for Dogs (and cats), your pet is sure to have a satisfying Christmas morning.
$4.95-$29.95, justfoodfordogs.com
West Paw's Hurley Dog Bone
For the dog that chews everything, this classic bone-shaped dog toy is built for those power chewers who enjoy gnawing their evenings away. It's made from the brand's bouncy and floatable Zogoflex material, and is latex-free, non-toxic and made in the USA. If your dog is tough enough to destroy this durable material, West Paw offers a free one-time replacement. This limited-edition ruby red color is available for the holiday season only.
$8.95-$15.95, westpaw.com
---
Compiled by Jessica Peralta and Megan Feighery