These toys might be hot, but they won't contribute to global warming. Natural materials and an eye toward eco-awareness are quickly overshadowed by the fun factor!
---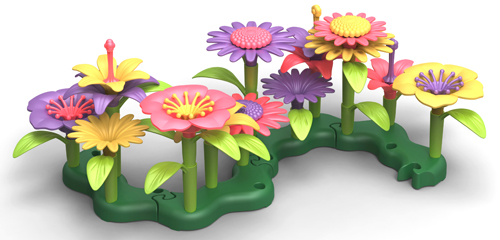 Build-a-Bouquet (or Grown Your Own!)
Those with little green thumbs will love the quick reward of seeing their own organic seeds blossom with this Indoor Gardening Kit. If pets or little sibs make indoor growing a tough prospect, let them build their own flower garden with interchangeable parts made of recycled milk jugs.
$22-27, www.greentoys.com
---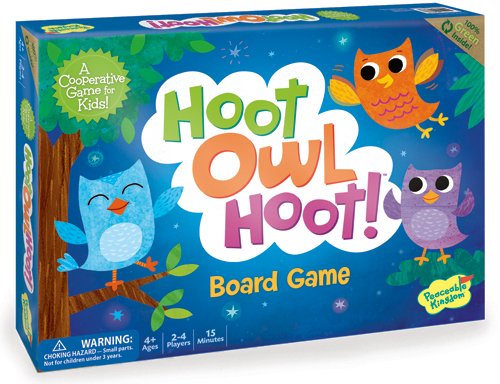 Hoot Owl Hoot!
This game is made of recycled, natural dye materials and designed for a peaceful playdate. Players work together to beat the game, instead of each other, and help the owls fly back to their nest before the sun comes up. No Reading Required.
---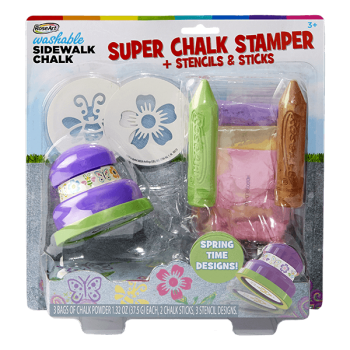 Roseart Stencil Stamper Set
Celebrate spring in the fresh air, using biodegradable sidewalk chalk that washes away with plain water. (These stampers are small enough they might even fit nicely in a pastel-colored basket this time of year…just saying.)
$8, www.roseart.com
---
Physics Solar Workshop
Time to play (aka sneak in a bit of education)! Build five models including a helicopter, solar-bot, moon rover, stag beetle, and praying mantis while experimenting with motors, gears and learning how to harness solar energy.
---
Everything Fairy and Felt Unicorn
This enchanting fairy retreat looks like a real woodland nest, as it's made from natural elder wood branches as framework between solid pine floors. Nestle the little sprite, along with her accessories, into the hammock for a snooze or help her climb aboard a natural felt fairy unicorn to venture deeper into the world of imagination.
$69/$149 www.magiccabin.com
---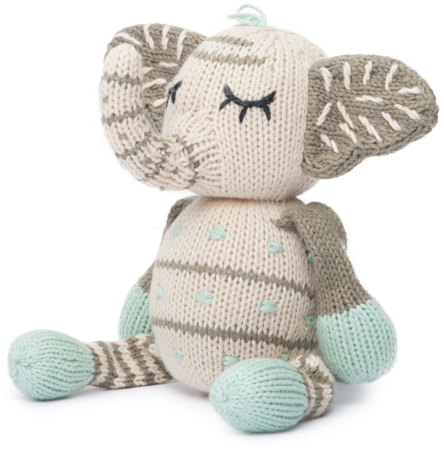 Finn + Emma Rattles
Even tiny tots might get rattled by the science-world's news (if they could understand!). Luckily, these adorable, organic cotton playthings prove you are never too young to lend a hand in protecting the natural world.
$22-28, www.finnandemma.com