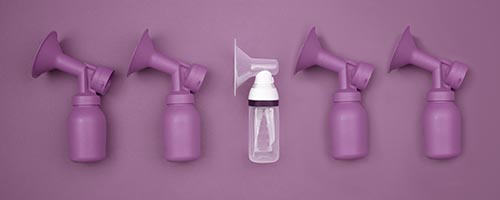 Moxxly Flow
For moms who are breastfeeding, there is finally an easier way to pump on the go. The Moxxly Flow Accessory Kit is made especially with working moms in mind, allowing them to pump discreetly from any location. The smaller and more efficient sizing of the pump makes the entire process simpler. No more having to deal with bulky suction cups that slip, overly large bottles or having to run to the nearest bathroom every few hours. The flow kit is hands-free, discreet and lets you have a more comfortable breastfeeding experience.
$79.99, www.moxxly.com
---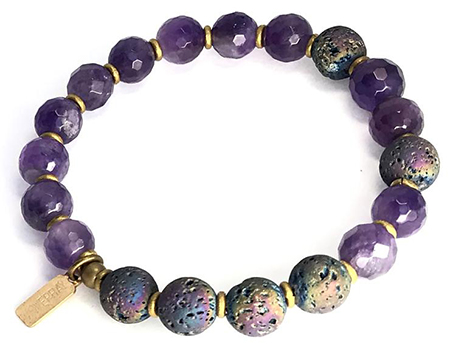 Essential Oil Bracelet
Mothers are masters at multitasking, and they need products that will work just as hard as they do. Enter the essential oil bracelet, which gives you a beautiful accessory to any outfit, while also alleviating any minor aches and pains, headaches and more with the healing properties of aromatherapy. Love Pray Jewelry offers stunning pieces of jewelry for moms, which are made with genuine gemstones and lava rocks. Lava rocks are the planet's natural diffuser, soaking up just a few drops of your choice essential oil and releasing it throughout the day for long-lasting results. Choose from the sinus-opening eucalyptus oil to the de-stressing scent of lavender, paired with your choice of gemstone, from tiger's eye to rose quartz and more.
---
Fancycd Necklace
If you are looking for something special on Mother's Day, this necklace from Fancycd speaks from the heart. This 18-inch long chain is nickel-free, lead-free, cadmium-free and hypoallergenic, which makes it the perfect choice for loved ones with sensitive skin. The pendant is made of twinning metal pieces that are shaped into a heart, holding a clear stone in the middle. The words, "Always my mother forever my friend," are engraved on the side of the pendant for an everlasting message of love and appreciation. This exquisitely designed piece of jewelry is the perfect gift for Mom or Grandma this year.
$18.99, www.amazon.com
---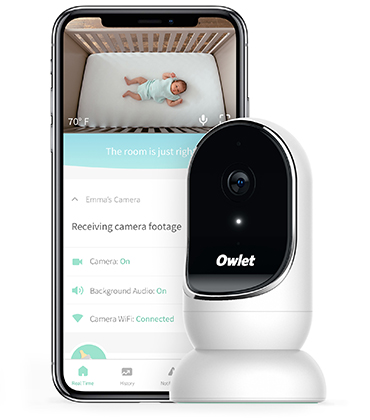 Owlet Cam
When you have to go back to work or run errands, it can be nerve-racking being away from your baby for the first time. These anxieties can be put to rest with the help of the Owlet Cam. This easy-to-set-up camera works wirelessly with your smartphone, allowing you to keep an eye on your kiddo at all times with a simple touch of a button. The Owlet Cam is user-friendly and has crystal-clear imaging, allowing you to see, hear and even speak to your baby, and it can be moved around any room in your house that has Wi-Fi.
$149, www.owletcare.com
---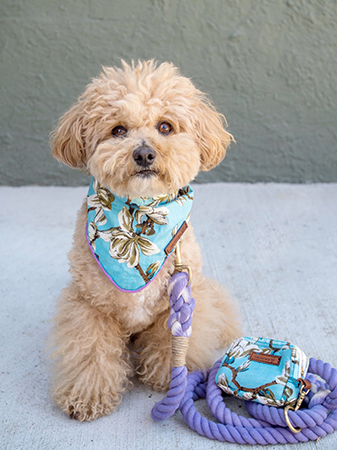 Pink Papyrus
Are you tired of having no fashionable options for your fur baby? Do you constantly look for new pet accessories like leashes, harnesses and more only to find the same woven and rough polyester in the same three colors (if you're lucky)? Your pup can now strut in style with the new and unique accessories from Pink Papyrus. Leashes and other pet must-haves are designed with eye-catching colors and soft rope-braided cotton. Pink Papyrus even includes double-sided print bandanas that will make your dog stand out at the dog park any day. Each trendy item is made with 100 percent organic cotton that is absolutely chemical-free for dogs with sensitive skin.
$20+, www.pinkpapyrus.com
By Meagan Lockhart