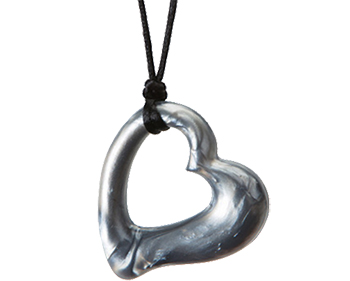 Heart-Styled Chewelry
Perfect for kiddos who like to get their teeth into something, this new line of "chewelry" is where jewelry and teeth can safely cross roads. Made out of durable and non-toxic materials, chewelry gives children with tendencies to chew or fidget a wearable and stylish way to get their nerves out. This soft and flexible heart pendant is one of the most popular products this season, and it can be worn as a necklace or bracelet, allowing kiddos to self regulate whenever they need.
$23.50, pattiandricky.com
---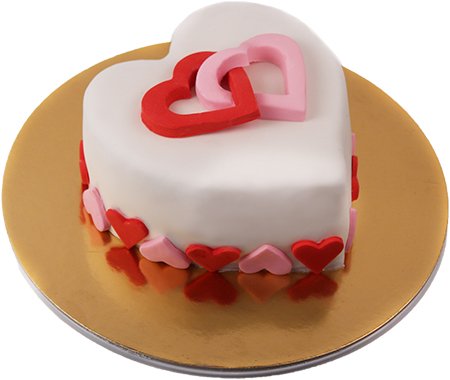 Step-By-Step DIY Cake Guides
Baking with your kids is always fun, but now it can be simple and easy too. With the step-by-step instructions and tool set from Cakest, you and your children can bake specialty cakes for any occasion with ease. Cakest allows you to choose the style you would like to make from its website, then ships you all the tools, decorating guides and even gluten-free fondant you'll need. You can choose from Valentine's cakes, birthday styles, sports-like basketball cakes and more at the click of a button—and make delicious memories with your kids while you're at it.
$55, cakest.co
---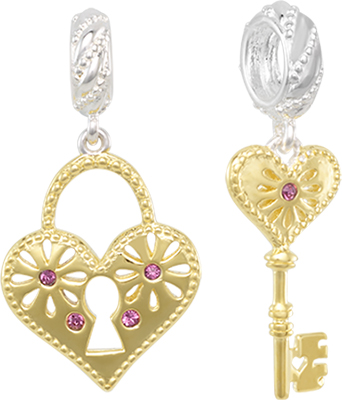 Chamilia Lock and Key Charms
With Valentine's Day right around the corner, the new Loves Me, Loves Me Not collection from Chamilia is the perfect way to bring a smile to your Valentine's face. This new collection has many options to choose from—all reflecting Chamilia's message of love and family. An affiliate of Swarovski, Chamilia's line includes charms, bracelets and earrings detailed with pink enamel, stained glass, gold and sterling silver accents. The most popular of all is the heart lock and key charm set, which is made with 14-karat gold and daisy engravings featuring Swarovski amethysts and crystals. These specially crafted charms are perfect for Mom or your littlest love, and are a stylish way to make this Valentine's Day special.
$60, chamilia.com
---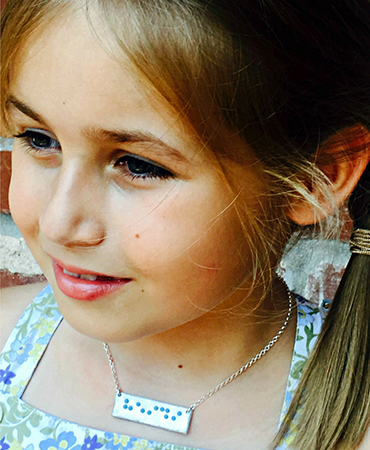 Braille Necklace
Patti + Ricky as a company specialize in making disability-friendly products from clothing to jewelry, combining function and fashion in a wonderful way. For a Valentine's gift that is totally unique and out of the box, this new necklace hits all the bases with ease. Made from 20-gauge aluminum, this beautiful piece of jewelry is written in Braille, allowing you to have a person's name or a meaningful phrase placed upon the small metal plate.
$39.50, pattiandricky.com
---

Drinkable Juwels
For your Valentine who loves crystals: The healing properties of crystals like rose quartz, jade, jasper and much more have a long history with personal wellness. The newest way to enjoy the healing benefits of your favorite crystals is here from VitaJuwels through its line of Drinkable Juwels and gem water bottles. Popular for February, the love-themed Drinkable Juwel is a combination of rose quartz with different crystals designed to boost love, calm and peace within your life. Placed within a decorative glass container or a reusable glass water bottle, this combination of gems is said to infuse the water around it with healing properties.
$64+, www.vitajuwel.us
By Meagan Lockhart