Listen up, Peeps! Chocolate eggs and colorful jellybeans might sweeten the pot, but these adorable trinkets are completely sugar-free (and just might fit nicely into medium or large plastic eggs!).
---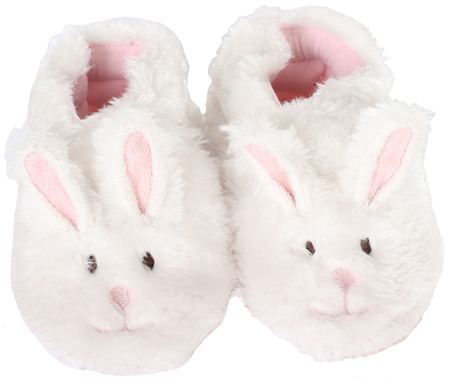 Bunny Slippers
Toddler toes can race through the egg hunt on these adorable non-slip suede soles, approved by the American Podiatric Medical Association.
$20, robeez.com
---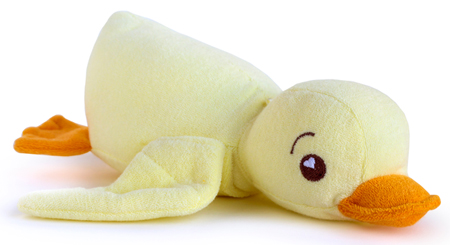 Soapsox
In a contest for cuteness, this cuddly ducky cleans up — and also has a slot for a bar of soap to help with little ones' baths.
$10, www.soapsoxkids.com
---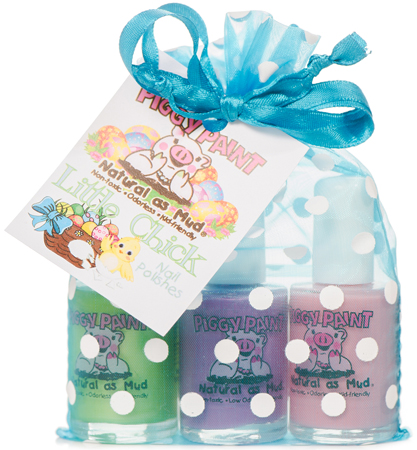 Piggy Paint
Their little piggies will cry "Wheee! Wheee! Wheee!" all the way to the Easter party in fun pops of color that are "as natural as mud".
$19 set, www.piggypaint.com
---
Animal Planet Hatch-Ems
Who needs chicks when you can hatch dinos, jungle or sea creatures from interactive eggs. Drop in water to see them hatch and grow.
$12 set, www.hatchems.com
---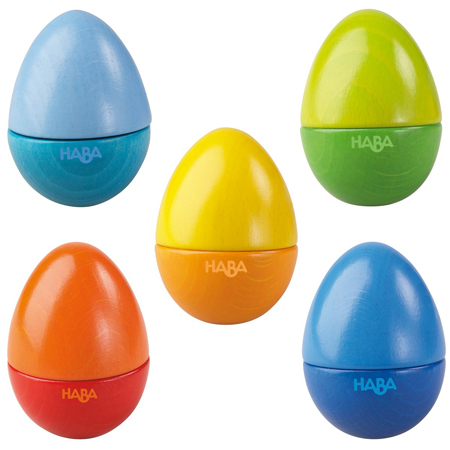 HABA Shakin Eggs
Your little movers and shakers will dig these wooden eggs, each featuring a different fun noise to help kids get their groove on.
$19, www.habausa.com
---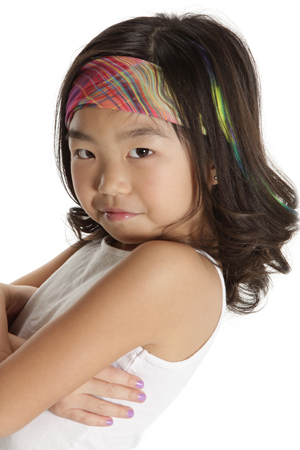 Violet Love Headbands
Girls love them, boys love them — see those shiny faces clearly in your Easter instapics with the helps of these soft, no-pinch headbands.
$15, www.violetloveheadbands.com
---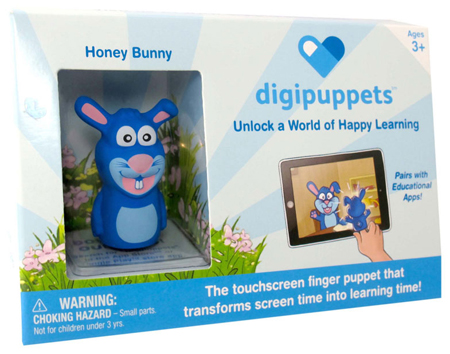 DigiPuppets
Kids can hop from hi-tech with Honey Bunny's interactive apps or play screen-free as a finger puppet. (Bonus, no sticky fingerprints on your phone!)
$10, www.digipuppets.com