Send your kid back to class in style with these sweet feet treats!
Choo Choo Shoes
Skip any sort of "confusion and delay" in getting out the door in the morning, your little conductor will always stay on track and remember where these train-themed shoes have been put away for the night. The soles even leave a track design for on the go play. (On-off switch for school!)
$49, www.choochooshoes.com
---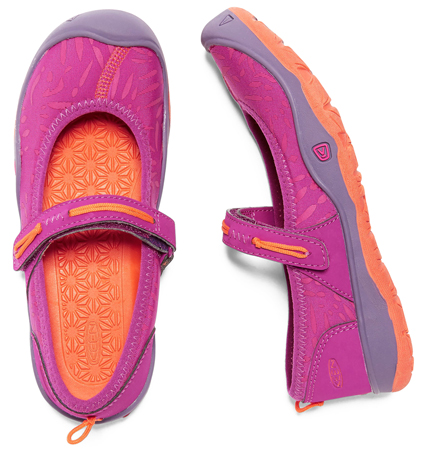 Keen Moxie Mary Jane
If your girl's got gumption, the Moxie Collection has her covered. Add stability to the classic ballet flat with the security of the Mary Jane strap. The cushioned footbed and reinforced toe offer comfort and protection, while the lightweight fit feels more like the sandals she enjoyed all summer.
$55, www.keenfootwear.com
---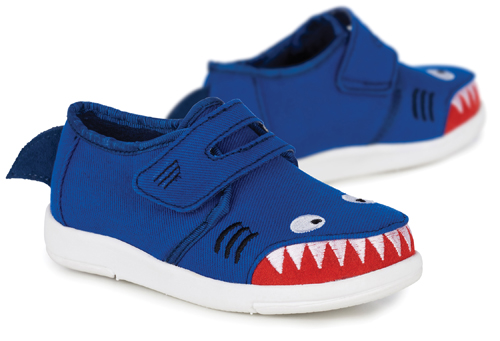 Emu Shark Fin Sneaker and Pig Ballet Flat
No little piggies will cry wee-wee-wee all the way home in these comfy suede flats, though your little one might when it is time to take them off. If your tot has a more adventurous spirit, opt for the new velcro Sharkfin Sneaker to take a bite out of the walk home from school.
---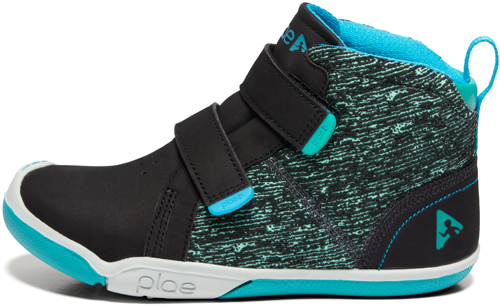 PLAE Max in Space Static Black
Part of the new Interstellar Collection, any kid would have a blast in these space-inspired boots. Surprise your kiddo for an out of this world hug of thanks for such cool kicks. Best part? You give when you get – part of every purchase is donated to a different cause each month. The shoes are customizable and washable, with a Grown Spurt Guarantee.
$64, www.goplae.com
---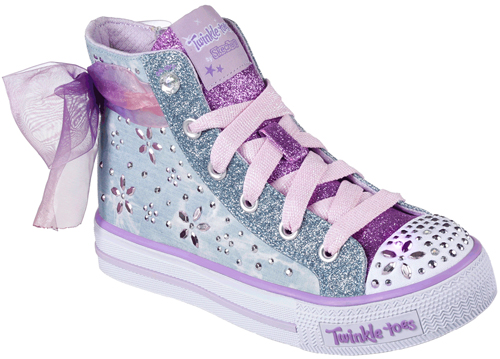 Skechers Twinkle Toes Fancy Faves
You'll be forgiven for trying your best Cinderella-stepsister move and trying to steal these showstoppers, but alas they stop in a youth 6. The bedazzling gets a step up with led lights and sparkles, while a gauzy bow adds the perfect finishing touch.
$50, www.skechers.com