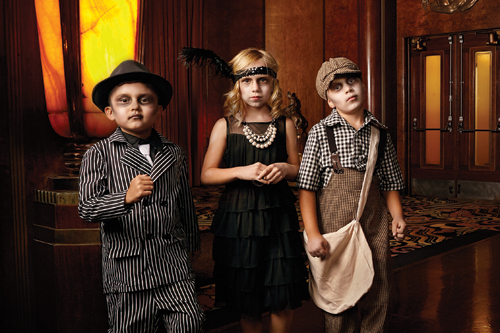 Three mischievous spirits roam the decks, cabins and Engine Room on The Queen Mary.
The Queen Mary is home to a long and varied history full of legend and ghostly tales. More than a few stories have been shared of ghostly apparitions and unexplained occurrences. On a recent visit to the historic ship, Parenting OC added its own little spirited reimagining. Follow this visual tour of three mischievous children taking their own adventure through the nooks and crannies of the expansive vessel. When the imagination is set free, there's no limit to what you might find.
Location: The Queen Mary | Makeup and Hair by Angela Santori
Costume Design by Goodwill of Orange County and HalloweenCostumes.com
---
Haunted Places
Orange County and surrounding areas are host to many stories of ghosts and hauntings. The historical nature of these locations gives parents a unique opportunity to offer their children a fun environment to learn about the past… And don't worry, your kids don't need to hear all the gory details.
These spots have plenty of stories to tell and they can provide an outing for your kids to experience history outside a classroom. The spooky details may intrigue them, but of course, keep those on the lighter side.
The Queen Mary
Long Beach
The Queen Mary has been called one of the most haunted places in the world. Visitors and staff report hearing voices, doors opening and closing on their own, cold spots, objects flying across the room and ghostly apparitions on a regular basis. The ship has become a beacon for paranormal investigators, amateur ghost hunters and anyone seeking an otherworldly encounter. It may come as no surprise that The Queen Mary's most requested room is also the one with the most paranormal activity, Stateroom B340. Footsteps can be heard in the middle of the night along with banging sounds on the wall, faucets and lights being turned on and covers torn off sleeping guests.
Visitors and staff members who begin their time on The Queen Mary as nonbelievers, quickly change their tune after their first ghostly encounter.
Little Jackie is said to haunt the first-class swimming pool. Crew members have reported finding wet, child-sized footprints on the deck near the pool, though the pool has been drained and closed for a number of years. John Pedder is an infamous spirit aboard the ship and can usually be found hanging around door 13 in the engine room, where he died more than 50 years ago. Passengers often spot him lurking in white coveralls or hear him banging on the pipes. One guest reported feeling as though someone was following him out of the engine room. As the guest headed down the gangway, his wife noticed he had a smear of grease on his face that hadn't been there before.
The White Lady is another frequently sighted apparition who is said to haunt the Queen's Salon in an elegant white evening gown and has been spotted for more than half a century. Numerous staff members have also spied a little girl sucking her thumb, outfitted in an old-fashioned dress and hat with glowing eyes and no legs. Grumpy the Growling Ghost likes to—as his name suggests—growl at visitors, while well-known boiler-room spirit John Henry has been known to sometimes respond to questions about beer.
"I can tell you after hanging around The Queen Mary for more than 35 years that, yes, she is haunted," said Queen Mary's Commodore Everette Hoard.
—Written by Megan Feighery
---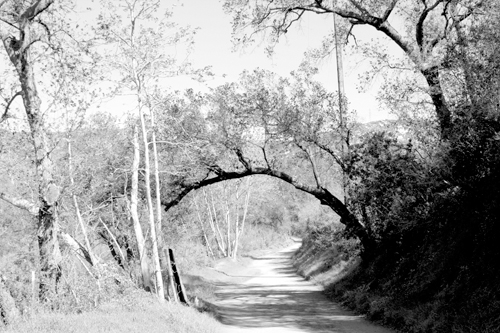 Black Star Canyon
Silverado
Nestled in a remote area of the Santa Ana Mountains, Black Star Canyon offers families a fun adventure hike. When you're out there, you can also give your little ones a quick history lesson about the area. Named after the Black Star Coal Mining Company, which operated in the late 1800s and was also occupied by the Tongva Native American people, the canyon is most notorious for its legendary Native American Massacre in 1831 between the Tongva people and local fur trappers, said Cris August, director/lead investigator at OC Ghosts and Legends Tours & Events (ocghostsandlegends.com).
And there's more … though this one's not for younger ears.
"Legends have been passed down from the infamous school bus accident, in which a bus full of children crashed in the canyon, catching fire," said August. "Hence reports of hearing the screams of children throughout the canyon."
There was in fact a school bus that was removed from the canyon several years back, according to August, but "there is no proof of such an accident. Until we find it, it didn't happen."
He said that the legends of the canyon are what lure people. But his team's experiences have very little to do with the legends.
Though they have seen things—including bizarre light anomalies in the sky, shadow apparitions, full-bodied apparitions, disembodied voices and more.
There was also the "disappearing couple," seen by August, his team and their tour guests, clearly walking in front of them. The group became distracted by a large blue orb of light floating off to the side, and seconds later, the couple was gone.
"Our team has experienced numerous bizarre phenomena that cannot be made up if we tried," he said. "There is no light switch for when these occurrences take place. It is an ongoing investigation of determining the factors to what causes any spiritual manifestation in the canyon."
---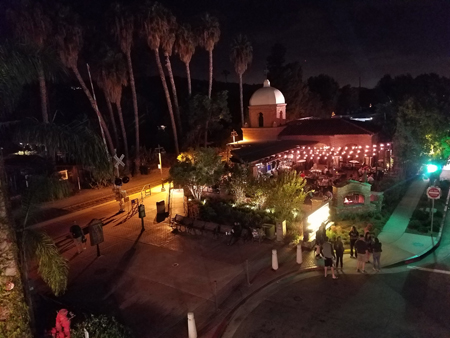 Los Rios Street
San Juan Capistrano
Los Rios Street is the oldest, occupied neighborhood in California, dating back to the 1700s, according to August. There originally stood 40 adobes, three of which remain to this day. The Montanez, the Rios and the Silvas are what remain of the adobes that housed the builders of the mission and the mission ranch workers in the late 1700s and early 1800s. Along the neighborhood road lies the train tracks, which were originally owned and operated by the Santa Fe Railroad company and laid down in 1887. Los Rios is also known for its own Lady in White spotted on the railroad tracks and dark streets. She has been known to beckon passersby to follow her, though few would ever dare. She is rumored to be a witch.
"Our best E.V.P. (electronic voice phenomena) evidence has been captured from notable SJC locations next to Los Rios such as The Vintage Steakhouse, Rancho Capistrano Winery and the Leck house," August said. "We seek to continue to help validate claims of paranormal phenomena in the town and continue to educate the public about its history and haunted history."
Photo courtesy of OC Ghosts and Legends
---
Camino Real Playhouse
San Juan Capistrano
Orange County paranormal investigator Diane Pioch calls the activity at the playhouse remarkable.
"I have never come across energy so happy to communicate and show itself," she said. "From shadow apparitions, lights dancing across the stage, to intelligent responses to conversations and direct questions—which also includes playful mimicking—this location is full of activity."
She said the playhouse is home to a mix of spirits including those who were connected to the land itself, as well as former employees who have chosen to continue to watch over their theater family from beyond the grave.
"We were surprised with the results our investigations revealed to us about the playhouse," added August. "What we found reviewing our audio was incredible. We have multiple E.V.P.s of conversations and voices that are clearly heard through our audio, that was never heard or acknowledged at the time of the recording. These voices may sound 'mechanical' of sorts. They also have come through extremely clear—laughing and mocking. In fact, mocking of certain individuals present was a common occurrence."
Pioch said that a few years ago she attended a paranormal presentation and a live online investigation at the playhouse with a team of investigators.
"Starting on the stage, we used our recorders and did a round robin session in hopes to capture E.V.P.s," she recalled. "After going a few rounds, we asked spirit to show him/her/themselves to us. We then sat quietly observing our surroundings. One of the investigators sat in the front row facing the stage, while I stood on the stage with another investigator facing the audience seats. Hearing a soft thud on the theater wall to our left, my friend and I saw a very bright ball of light—softball-sized—shoot down the left aisle. It turned left at the bottom of the stairs. It went three paces, did a U-turn, then it flew through the closed side door and disappeared. We stood speechless. Did that really just happen? After trying to debunk a floating ball of light, and failing, we knew we had witnessed something special."
---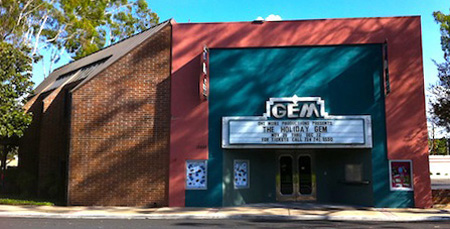 The GEM Theatre
Garden Grove
"For some reason theaters are hotbeds of activity," said Pioch. "Whatever it is, The Gem Theatre has it."
On May 29, 2011 a fire broke out in the costume room of the theater and half of the building burned down, according to Pioch. She and other paranormal investigators went on May 29, 2016, on the fifth anniversary of the fire, for an investigation. "That night's investigation was rather quiet, yet what happened while we were breaking down our equipment continues to baffle us today," she said. "While packing, we discussed how the fire broke out at 3:30 a.m. exactly five years ago to the day. We noticed that the time was 3:20 a.m., 10 minutes before the exact time the fire started. Two friends decided to return in the costume room at exactly 3:30 a.m. to see if any activity would be triggered. I joined them."
What they found was smoke. They smelled heavy smoke in the stairwell and could even see a thin haze of smoke lingering above them on the stairs.
"I ran back to the others who were still packing, and I urgently asked them to join us," she said. "They did. When we arrived, the smoke and its smell had dissipated considerably. … We all stood in disbelief that we had witnessed this fire looped in time, replaying it over and over each year."
Photo courtesy of OC Ghosts and Legends
---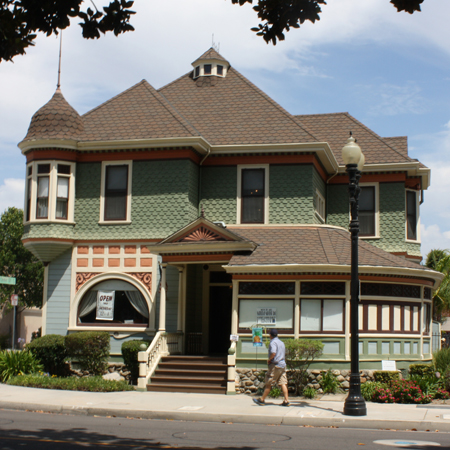 Dr. Willella Howe-Waffle House
Santa Ana
Ernie Alonzo, director of Haunted Orange County, said the Howe-Waffle house was built in 1889 and served as the home to Santa Ana's first female physician, Dr. Willella Howe-Waffle.
She married another physician, Dr. Alvin Howe, whom she lived with in the house. Alonzo said, based on a journal found at the home, more than 1,000 babies were delivered by Howe-Waffle throughout her career.
But there were also deaths. Over the years, many investigations have taken place in the home, said Alonzo. And an episode of "Ghost Adventures" was even filmed there.
"There's a little boy that keeps coming through in the attic. His voice was captured on digital recorder by local paranormal investigator Ramiro Ramirez," he said. Other sounds, like footsteps, have also been heard.
"We captured a really good photo of what appears to be a woman," said Alonzo.
Staff have witnessed visitors to the house seemingly channeling spirits, though none have any recollection of doing so. Plenty of skeptics have been turned after participating in a paranormal investigation there. The house can be toured on the first Saturday of every month and is a stop on the Santa Ana Ghost Walk (hauntedoc.com).
Photo courtesy of Haunted Orange County
---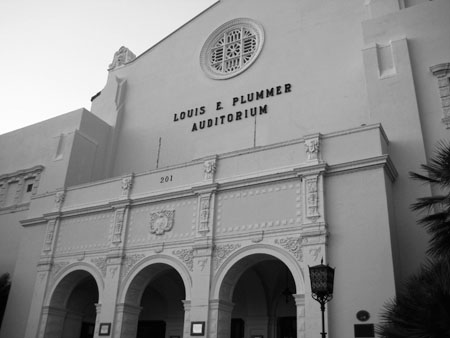 Plummer Auditorium
Fullerton
"Fullerton, like many cities, has its share of phantoms that roam through its buildings, both private and public," said Victoria Gross, psychic consultant for the Fullerton Museum Center's Fullerton Haunted Walking Tours and author of "Ghosts of Orange County." "From downtown to the outskirts of the city line, we have eye witness accounts of paranormal activity and the unexplained."
Among those accounts are several at Plummer Auditorium, which was named after Louis E. Plummer, the superintendent of the Fullerton High School and Junior College District from 1919 to 1941, according to Gross's book. The accounts have ranged from staff watching a large disco ball spin out of control to an apparition and disembodied footsteps.
"Yes, the Plummer is haunted," Gross said. "There has been reported paranormal happenings by staff members and various paranormal groups that have investigated the theater."
Photo courtesy of Victoria Gross/Ghosts of Orange County
---
Other Notable Haunted Places
By Megan Feighery and Jessica Peralta
Yorba Cemetery
Known for its legendary lady in pink, not only is it historic, but is considered the ultimate creepy cemetery by locals, said Cris August, lead investigator for OC Ghosts and Legends Tours & Events.
---
The Stanley House – Garden Grove
The ghost of original owner Agnes Stanley is said to guard the staircase of her former home and enjoys making it difficult for guests to ascend to the second floor.
---
Wild Goose Yacht – Newport Beach
It seems that screen legend John Wayne can't get enough of his luxury yacht, purchased a few months before he passed. The Duke himself appears to still be hanging around, with guests reporting loud footsteps, lights turning on and off, and doors mysteriously locking themselves.
---
The Katie Wheeler Library – Irvine
Tales of a mysterious lady in blue and a tall ghostly man abound at this former residence, and staff often report hearing singing when no one else is around.
---
Disneyland – Anaheim
There is no shortage of ghost stories at this famous SoCal attraction with Walt Disney himself allegedly still lurking in his former Main Street apartment.
---
The Anaheim White House Restaurant – Anaheim
Before it was destroyed by the fire in 2017, staff and diners reported encountering the spirits of children running, screaming and shouting, while the ghost of a young woman has been spotted dragging herself through the hallway.
---
The Cellar – Fullerton
The unfriendly male spirit, nicknamed "Chuck," who haunts this restaurant is said to regularly make guests feel uneasy, particularly in the women's restroom.
---
Huntington Beach Pier – Huntington Beach
The pier is said to be a paranormal hotspot for the spirits of lifeguards and surfers still searching for that perfect wave.
---
Naval Weapons Station – Seal Beach
Rumored to have been built atop a Native American burial ground, it's little wonder there have been countless reports of apparitions, screaming, and lights turning on and off on their own.
www.navy.mil/local/sealbeach
---
The Fox Fullerton Theatre – Fullerton
Once a Vaudeville and silent movie house, this historic theater reportedly houses the spirits of some of its performers, perhaps still looking for their big break.