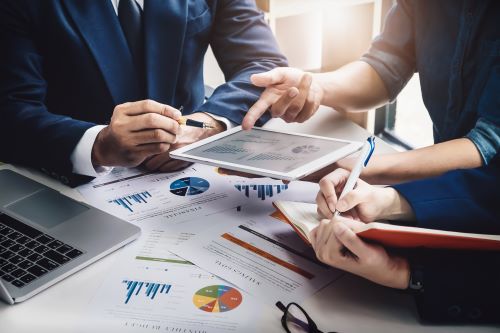 Q: What should I know about estate planning during COVID-19?
Adults
Get started. Estate planning is an act of love. It is the process of planning for not only your affairs during incapacity but for the people you care about most at your death.
For many, this is a task in a perpetual state of procrastination thought about in passing after the loss of a family member, friend or basketball legend. Anything that reminds us of our mortality typically reminds us of this seemingly uncomfortable task of planning our estate.
COVID-19 is no exception. During uncertain times like these, many are looking to make sure their affairs are in order. Here is what you need to know.
Probate
Probate is California's court-supervised way of winding up your estate when you die. It is California's estate plan for you if you do not plan for yourself, or plan properly. California probate is a long, expensive and public process. Even a basic probate can take 18 months to complete, and can easily exceed two years. Fees earned by the administrator of your estate and their attorney are set by law and combined can take in excess of 5 percent of your total estate. Lastly, probate is a public, court-supervised process. What you own, asset values, your debts and where your estate goes is public record. While probate has its purpose, many will want to avoid it.
Wills
The most basic document for planning your estate is a will. It can do many things, such as distribute property, plan for contingencies if your beneficiaries die or are unwell, and designate guardians of minor children in the event of your untimely death. Unfortunately, though, many do not know that having a will is a ticket to that probate court we often seek to avoid — it's direction to the court about who is in charge of your estate and who should inherit your estate.
Trusts
Conversely, trusts can address these same issues and serve as a tool to transfer your assets without needing a probate. Unlike wills that are only effective when you die, trusts can plan for incapacity as well. In either case, most look to these documents to ensure their assets are distributed according to their wishes when they die.
While the planning process can be overwhelming or complex, a reputable attorney or firm can guide you through your options and design a plan specific to your needs and desired family outcomes.
For those with existing plans, it is important to keep them updated. Estate plans contain living documents that change with your assets, family situation, the laws and taxes of California, and the federal government.
Powers of Attorney
A power of attorney is a document that allows you to appoint an agent to make financial decisions for you in the event you cannot make them yourself. If you become incapacitated from Alzheimer's disease, coma or quarantined, your financial responsibilities do not stop. By appointing someone you trust before you become incapacitated, you can secure to access your finances to make sure these important matters continue to be handled without needing to go through another public court proceeding called a conservatorship.
Advance Health Care Directive
Similar to a power of attorney, an advance health care directive is a document that allows you to select an agent to make medical decisions for you in the event you cannot make them yourself. You appoint someone you trust and direct them to your wishes regarding life-prolonging treatment, artificial nutrition/hydration, organ donation and much more. Given the global pandemic, this document is one that we have been getting many questions about.
Q: What Should I Do Now?
These are just a few of the documents included in a comprehensive estate plan. Start with thinking of the people you love and want to care for, the people you trust to help take care of you and your family when you cannot, and then get started with a qualified estate planning attorney.
If estate planning is on your list of things to do, LDB Legal, APC has systems in place that allow us to perform nearly the entire process without physical contact and with socially distant procedures for document signing. With the COVID-19 pandemic affecting so many people, we are waiving the cost of an initial consultation or review. Simply give us a call and mention Parenting OC and we would be happy to set a convenient time to explore how we might be able to help.
---
With over a decade of experience, attorney-at-law Lee Berry has worked in areas of law including civil litigation, property, business, sports and entertainment, trust and estate planning, trust administration and probate. He opened his own law firm in 2011 and currently has offices in Anaheim and Irvine.