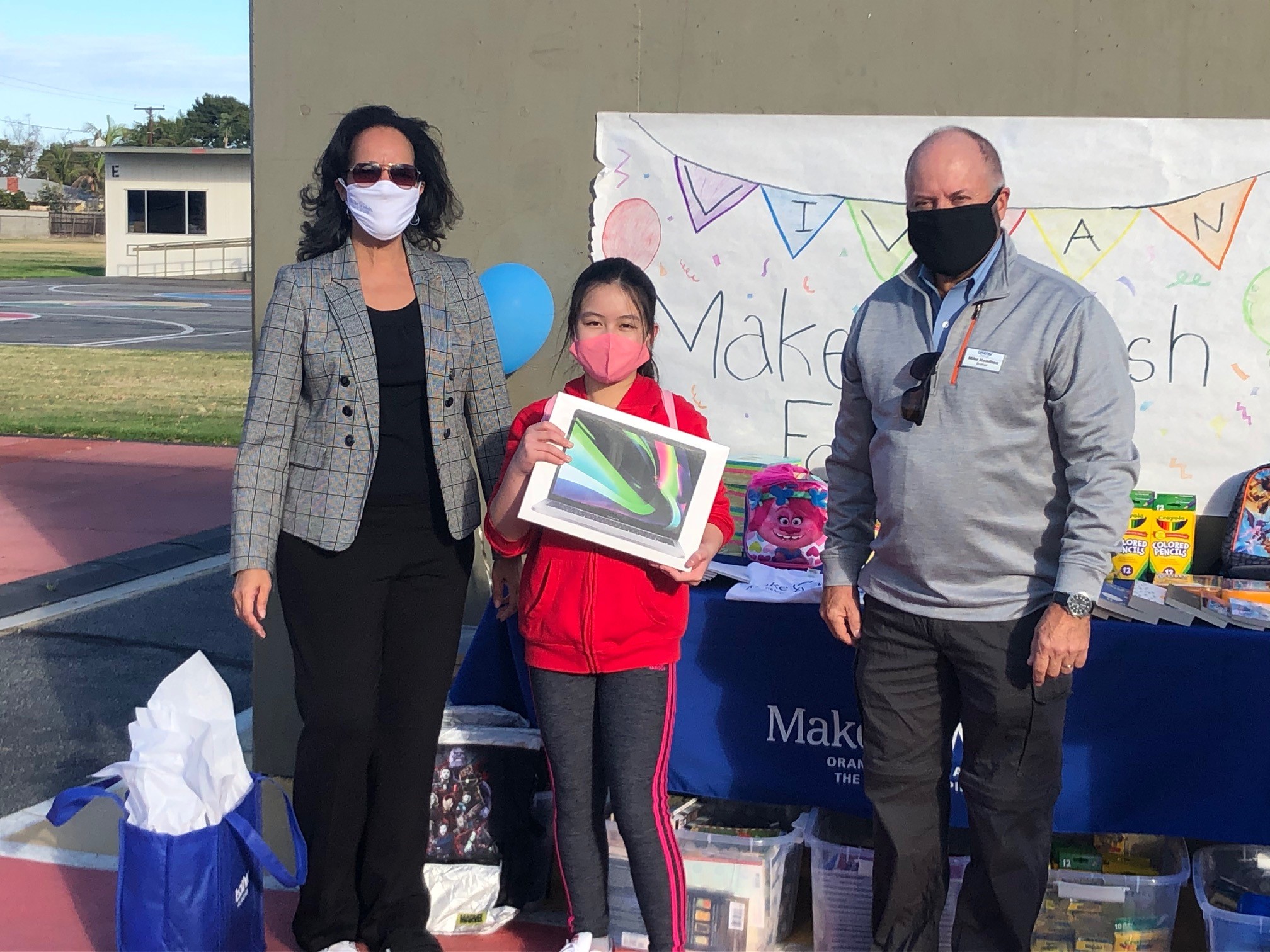 Make-A-Wish OCIE President Gloria Jetter Crockett fulfills her own passion for giving by granting wishes to critically ill children.
Gloria Jetter Crockett found her dream job in making others' dreams come true.
"It's so fulfilling to know that you've helped a child feel joy," said the Santa Ana resident. "When I get to see the smile, that's just like, wow, it's really priceless."
Jetter Crockett is the president and CEO of Make-A-Wish Orange County & the Inland Empire, a position she landed two-and-a-half years ago after more than two decades in the nonprofit sector.
"That type of focus on children and knowing the impact that one can make during a medical journey is extremely important to me and Make-A-Wish is a perfect alignment with what I wanted to do with my time and talents," she said.
As a young adult, Jetter Crockett was always involved in clubs that gave back and raised funds for nonprofits. However, it wasn't until she was 25 and tragically lost her father to cancer that she decided to pivot from broadcast journalism and follow a calling to raise awareness and help find a cure for the disease.
"One thing my parents told me is that you put your heart and passion toward anything, you can do whatever you want. You can be whatever you want to be," she said.
Jetter Crockett joined the American Cancer Society, where she worked for 17 years and became Maryland state vice president. She took a step back in her career when she had her daughter Sydney, now 18, and wanted more work-life balance. She's also a bonus mom to two stepsons, now 23 and 30. After slightly less demanding positions with the University of California, Irvine and Second Harvest Food Bank of Orange County, Jetter Crockett was ready to get back in charge and knew she wanted to help children, especially those dealing with health problems. Make-A-Wish was a perfect match.
It hasn't been the smoothest ride as the pandemic created a variety of challenges for the organization that grants wishes for critically ill children between the ages of 2 ½ and 18. In spite of that, Jetter Crockett and her team of 20 maintained a can-do attitude, adapted to the new circumstances and continue fulfilling kids' dreams. Last year, they granted 165 wishes. This year, they have a stretch goal of 299.
"It really was an opportunity to see how to do things differently and allow us to keep granting wishes," she said praising her team. "Having that positive 'we've got this' attitude has proven to be very successful even in the most difficult times that we've gone through."
The wishes fall into five categories — I wish to be, to have, to give, to meet and to go — but with COVID-19 protocols in place, the organization had to postpone certain wishes and adapt others, such as meetings, into virtual encounters. Sometimes, it worked out better than expected. Jetter Crockett recalled a teenager who wanted to meet a Broadway star and wrote an original song. Because Broadway was on pause at the time, the star had the time to write music for the song before connecting virtually with the girl.
Although Make-A-Wish receives some in-kind donations and is happy to accept them (construction materials and labor for backyard and room redos are in high demand now), the organization pays for the wishes with funds raised from donors and events. With each wish averaging about $7,500 and about 500 wishes waiting to be granted, Jetter Crockett has her work cut out for her.
"We don't have the funding for them so we must raise the funds to do that," she said.
When she's not wish-granting, Jetter Crockett likes to spend time with her daughter, hike with her husband, David, and garden. And if she could grant one wish for Orange County parents, it would be to embrace and enjoy their families.
---
Related Posts:
---
By Magda Hernandez