Helps Parents Parent in a world of sexting and cyberbullying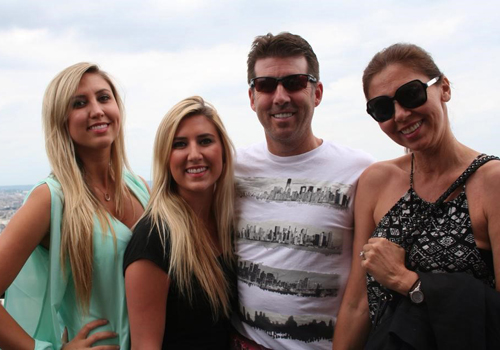 Protecting his most valuable treasure, his family, is a commitment Irvine's Scott Walker takes seriously. When he saw signs of withdrawal and despair in his teen, the OC tech professional created and installed cell software to check deleted text messages.
"I knew something was wrong and I couldn't get a solution," Walker said.
He discovered his child, like so many others, was the target of digital bullying. After several attempts to find a program to help him retrieve deleted messages or to block messages failed, he created his own software solution using his software and game creation background. Soon, threats and ugly comments that once littered his child's phone were diverted. But he knew his child wasn't the only one facing damage from this new form of social abuse, so he decided to aim higher and protect other kids from harm, whether or not they were even aware of lurking dangers.
"You would never consider allowing your 12 or 13-year-old to watch an R-rated movie, yet they are handed cell phones with no parental controls," Walker said.
Soon after, Walker was returning from dinner with a few dad friends. They turned the corner of a busy intersection to find a devastating car accident which occurred only moments before. Walker and his buddies rushed to the scene to find a drunk teenaged boy behind the steering wheel and a dead teenage girl in the passenger seat. It hit Walker that had the girl's mother known about and installed his software into her daughter's phone, she would have been alerted that her daughter snuck out of the house in order to attend a party, resorting to accept a ride home from an impaired teen who was adding another DUI to his driving record.
It was then that Scott knew that continuing his quest to market and implement a parental tool for managing their child's digital life was a must.
Walker consulted with other parents in the internet industry and those familiar with finance and business. By 2010, Scott had nearly perfected TeenSafe, a constantly updated and reconfigured program that stays current in the rapidly changing internet scene. Teens often make irrational decisions without a deep connection to the ensuing consequences. This allows concerned parents to protect their children from cyberbullying, sexting, sexual predators, choosing to be places that are dangerous. Walker sees the program as an insurance policy parents need to add to their arsenal.
"At TeenSafe, we are leading change by helping parents understand, and be aware of what is happening."
What started as one OC dad trying to keep his family safe has grown into a tool used by 1 million parents. Scott Walker's tenacity and desire to help someone he loved, continues to benefit other people all over the world.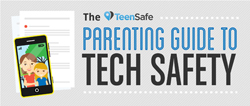 To learn more about TeenSafe and access a free Parenting Guide to Tech Safety, please visit www.teensafe.com.