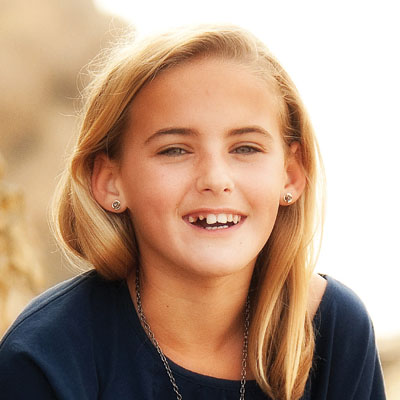 'Her hope was to muster a fragment of joy in the hearts of children'
In March of 2011, Erik Rees and his family suffered a devastating blow when his 11-year-old daughter Jessie was told her skewed vision was the result of two inoperable brain tumors (DIPG). As Jessie and her parents drove away from Children's Hospital of Orange County, Jessie looked at the panes of glass nestled in the cement wall of the hospital and asked her dad, "How can we help them?" Jessie knew behind each one of the windows on the oncology floor was a kid fighting cancer. Erik pondered her question.
For Jessie, the wheels of inspiration had begun to spin. Once home she found a plastic jar, rummaged through drawers for unused stickers and plastic toys, and stuffed them in. After she filled that jar, she shopped for more plastic jars and toys to fit inside. Her idea was to bring the filled jars to the children in the hospital in order to encourage them to Never Ever Give Up (NEGU) their fight against cancer. Her hope was to muster a fragment of joy in the hearts of children through her "Joy Jars".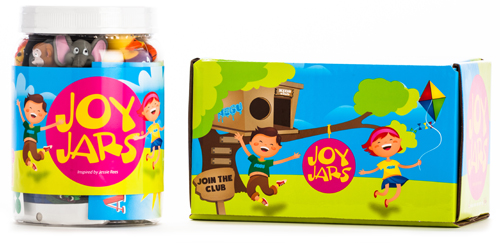 Jessie never gave up hope that she might be cured of her cancer. But her fight ended on January 5, 2012.
Her dream to "Help every kid fighting cancer to never ever give up" has lived on in momentous ways due in part to Erik Rees and the dedication of his wife and family. The Jessie Rees Foundation has gone from a young girl stuffing playthings into a makeshift jar into a foundation that has sent out 100,000 Joy Jars worldwide. The trinkets are simple and of modest value, but to those children spending long days in bed in isolation from friends, their former life plucked away from the through no fault of their own, the rare moments of excitement and happiness, the distraction from the pain and boredom and sense of loss, are priceless.
Erik knows firsthand the horrible toll cancer takes on the siblings and parents of each of the 46 children diagnosed with cancer every day. Not only does Erik bring hope to hurting kids, he is passionate about helping families who are suffering. The Foundation purposefully cares for the entire family when they sign up for a "year of hope". Erik and his team of volunteers send "doses of hope, joy and love" as the family embarks on the cancer journey. "We are with you, and you are not alone," Erik declares to the hundreds of families who join.
Erik feels a special affinity for fathers who are fearful, angry, and disheartened and has made himself personally available to help them navigate their path. Dads often feel helpless. Erik is the perfect conduit for encouraging them. His authenticity and ability to relate to the feelings expressed by other dads is deeply rooted in his faith. As a former pastor at Saddleback Church, he is convinced his faith and trust in God are key components to his marriage and family enduring the heartbreak of loss. "I know I will see Jessie again in Heaven. That hope propels me to inspire others to never ever give up," says Erik.
Erik focuses his time on being a husband to Stacey and a dad to Shaya and J.T. He has learned that instead of resorting to the fallback response of "just a minute," when someone is in need, it's, "Here I come." Erik is diligent in his commitment to never take his family for granted. He stands strong in his promise to Jessie to help the families who are living through the nightmare a child with cancer.
His openness about the struggles of his family, and those he faces as a father dealing with the greatest possible loss, have become an inspiration to the world as he bares his soul in a weekly online letter to his daughter. Though tough to read the moving words, for many it has become a touchstone to remind them how blessed they are and to appreciate their good fortune as they hug and tuck their kids in at night.
Erik, carrying on his daughter's work as a tribute to her giving and loving heart, has dedicated his life to helping others. Much as his daughter had inspired so many during her short life, he carries her message as tightly as her memory. Never Ever Give Up.
If you would like more information about Joy Jars, please visit the website at www.NEGU.org