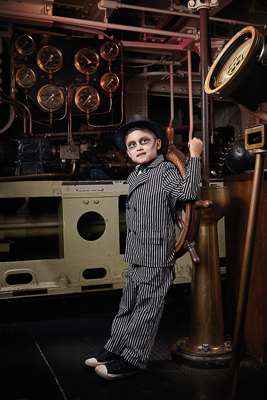 Putting Together Creative Halloween Looks.
At the center of any Halloween event or activity is costumes, of course. This year, families can turn their Halloween costumes into a fun DIY project.
"It certainly is going to be a different kind of Halloween this year, but that doesn't mean we need to skip out on the fun of dressing up," said Theresa Casados, assistant store manager at Goodwill of Orange County's Santa Ana store on Fifth Street and Fairview Street. "You likely have a lot of what you need in your home already. Take a look at your closets and put on your 'costumes' hat — there are great pieces for dress-up already in there."
First start by choosing a theme — princess, superhero or something else — and build from there.
"An adult long-sleeve T-shirt doubles great as a cape," she said. "You can then accessorize with newly-purchased masks, costume jewelry or flowers to complete your look."
Casados said she does anticipate the popularity of some specific looks.
"We are also seeing a lot of people pulling together steampunk costumes," she said. "It's a mix of Victorian-era romantics with harsher, industrial pieces that nod to time travel or science fiction. It's fun and funky for some of your older kids. Because we all need some extra magic this year, we are also anticipating a lot of mystical, feel-good costumes such as fairies, princesses, mermaids and dragons."
She said that to create a steampunk costume, you'll want to look for dark colors, browns, blacks and burgundies, paired with ruffled or detailed tops in white.
"Accessories will really complete this look, so you'll want to add belts, vests, goggles or any jewelry reminiscent of gears or clocks," she said. "Anything velvet will pair well for this theme too — like a velvet sash or fabric belt."
For a mystical and magical fairy or princess, look for bright colors and fun fabrics.
"Anything sparkly or shimmering in effect is wonderful," she said. "If you find a larger size prom dress at a Goodwill store, repurpose that into a smaller size to fit your child — you can cut out fabrics to build a completely new silhouette. It's often easier to create a two-piece look with a skirt and top. A wand can be made from some of this discarded fabric and a paper towel roll, too. Have fun with it. We also love adding fresh flowers into hairdos for these magical characters."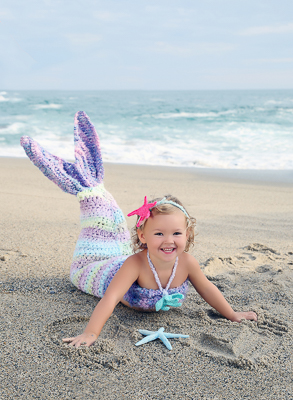 JOANN's Crafted Content Manager Anna Olsen said that the fabric and craft store offers many options for Halloween. The website offers detailed instructions on creating an assortment of costumes and crafts.
"JOANN is a great source for Halloween costume inspiration every year," she said. "We have costume ideas to inspire adults, children and even pets."
Makeup artist Angela Santori said that no matter what the theme, just remember to have fun and also, don't forget to do a skin patch test first.
"I always recommend doing a skin patch test with the makeup to make sure there are no allergies," she said. "All skin reacts differently and also some face paints stain, mainly in the blue and green colors. Just have fun and make it a fun, family activity. Paint each other, everyone can be an artist."
---
By Jessica Peralta