These sandy saviors are a breath of fresh air and great way to celebrate the end of being cooped up in the classroom.
---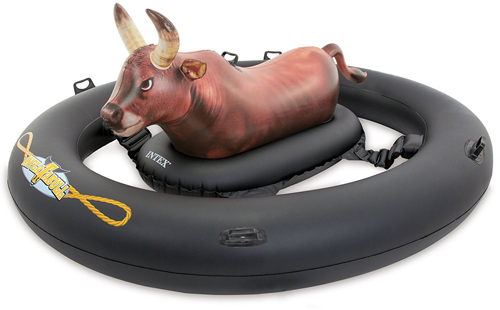 Inflatabull
Pump up the fun and take a ride on the wild side with this large floatie, best used at the beach for plenty of space to get 'thrown' from the bull. (Parents and kids can fight over who rides first.)
$59, intexcorp.com
---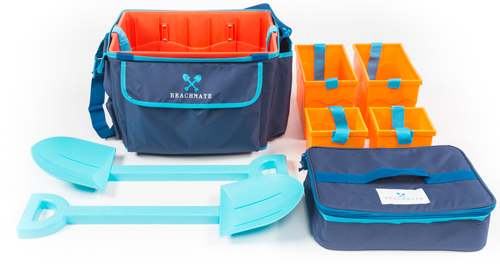 Beachmate System
Be the hero of the beach when you sling this 8lb tote over one shoulder. The system includes five small-to-large sand castle buckets that can double as drink/lunch/kid seats, two shovels big and sturdy enough to bury dad with and a soft sided cooler for treats.
$59, www.mybeachmate.com
---
Radio Flyer 3-in-1 EZ Foldable Wagon
One handed flat fold makes this a cinch to whip out of the car while holding a wiggly toddler. This full sized wagon includes a sun canopy and can be used for two kiddos, as a flatbed hauler or padded bench for mom and kiddo as they watch big bro or sis surf or play volleyball.
$109, www.radioflyer.com
---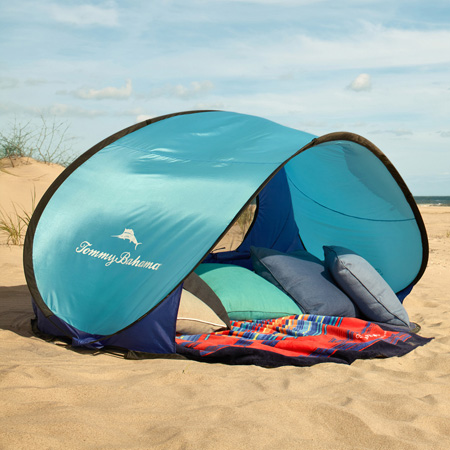 Tommy Bahama Sun Shelter
Instant shade, and instant relaxation, in one simple UPF 50 portable pop-up shelter that folds flat and can live in the trunk. Mesh windows offer optimum ventilation, with metal stakes and tie-down cords to keep it securely anchored on breezy days. This is handy for pups or little ones needing a nap, and is large enough to accommodate gear for a full family.
$79, www.TommyBahama.com
---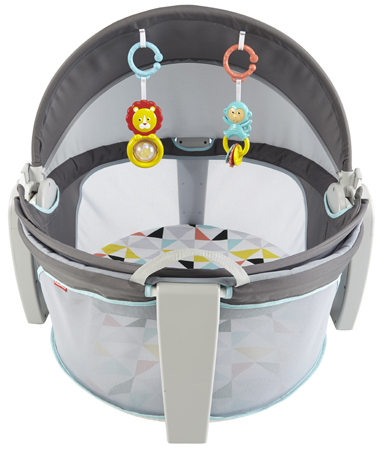 On-the-Go Baby Dome
Flat folding and perfectly portable, this padded baby dome offers a canopy that protects your littlest beachgoer from the sun (UPF20) and bugs (or flying sand from big bro's shovel). Half the size of a traditional play yard, this compact chill spot for baby can be toted with ease down the shore.