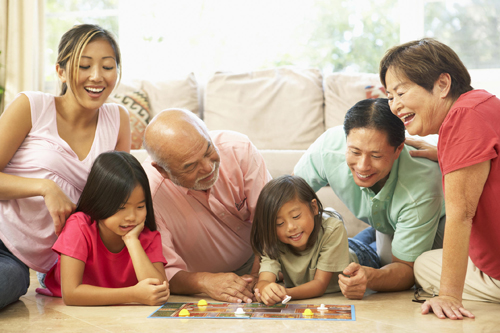 It's easy to let go of summer too soon. Here are some ways to continue to soak up summer family bonding.
Grab onto summer and keep it here for a while by making it a period of relaxed social fun. You can do this by holding casual, low-cost gatherings during the cooler early evenings. This gives neighbors a chance to get to know each other better, kids a chance to re-acquaint before the new school year starts, and generations an opportunity to socialize together.
One of the most engaging ways to do this is by holding an early-evening board-game night. We all talk about how board-game nights are a fun and interactive way for families to bond, but how many of us carry through on that? By inviting others, you act as the impetus for everyone to remember what a simple and memorable family activity this can be. Fill the backyard with tables, chairs and picnic blankets. Beg and borrow extra folding tables and chairs from your party guests, and ask everyone to bring at least one game that they like. Encourage variety, everything from Candyland to chess and checkers. Buy a few decks of cards, the most versatile game equipment around.
Don't have a yard? Then hold the party at a nearby park that's well-equipped with picnic tables­­­—but you'll still probably need some extra tables, chairs and picnic blankets. Keep everything simple; this is an informal gathering, not a whole party. You don't need decorations, and low-key refreshments are the way to go­—a variety of dips, a few loaves of different kinds of bread to dunk and a big bowl of small tangerines are plenty (tangerines are less drippy and messy than many other fruits). Jugs or bottles of ice water flavored with strawberries or watermelon, or slices of lemon or cucumber are fine for drinks. Guests will probably ask to bring something. Great! That's more variety for your table of dips and one less thing for you to do.
The host family's main role is to make sure everyone has a game to play, and someone with whom to play it. Most people take care of this on their own, but you don't want anyone to feel left out. The kids might like playing their own games, but you could be surprised. Plenty of adults enjoy the simplicity of a game like Go Fish, and some of the younger guests might be talented chess players. But keep it to cards and board games; livelier physical games become disruptive. A couple of hours of play and eating—it's harder to play after sunset and many parks close at that time—is plenty. The idea is something to make the day and week a little special, not to feel responsible for entertaining people for an entire evening.
A corollary to board games is a jigsaw puzzle night. This takes a few decent-sized tables, one puzzle on each, with varying degrees of difficulty. And these are better done inside, lest puzzle pieces get trampled into the ground and lost forever. Jigsaw puzzles are inexpensive, but there's nothing wrong with seeing if a couple of your guests have a puzzle or two they'd like to loan for the gathering. Get the puzzles set up on the tables beforehand, with all the pieces facing up. One good trick: Get the puzzles started (a good chore for the kids). People find it easier to dive into a partly completed puzzle than to start from scratch. Multiple people work on each puzzle. You can also have some partly completed crossword and other pencil-and-paper puzzles around. Finishing them becomes a cooperative activity.
Movie nights aren't as interactive as other activities, but they still have a special feel to them, and they're much less expensive than heading out to a theater. Many home TV screens are so big these days that in the confines of a living or family room, they feel as encompassing as a movie screen. And much of what makes going out to the movies more fun than watching a video at home are two elements: Seeing it with a communal crowd, and the popcorn!
Again, ice water flavored with fruit or cucumber is a refreshing and healthy drink. Popcorn made at home is a must, and ultra-inexpensive. Investing in a popcorn popper could be a wise move. They make large amounts in a very short time, you can pop corn with whatever kinds of toppings you want and you can add a lot less salt than many of the microwave varieties have. Hot-air poppers need no added oil. A traditional stovetop metal pot, usually with a handle that's cranked to keep the popcorn from burning, requires very little oil and makes a crunchier popcorn with a richer flavor.
The number of guests is determined by available seating. Adults get the chairs and sofas, kids get the floor. If you have a collection of movies to choose from, great. DVDs also are available at the library, and since they tend to be a little older, it's a perfect chance to rediscover old favorites that you might not have thought of for many years. (Is there anyone who can get through the end of the 1993 Homeward Bound movie without tears?) Streaming and renting are additional options, and guests might have their own movies they'd like to recommend and bring over. Once you get the ball rolling with these simple gatherings, you'll also be introducing your friends and neighbors to the idea of easy, relaxed evenings together. They don't have to involve a lot of fuss and preparation. It would be surprising if some of your guests aren't taken with the idea of hosting a little event themselves.
Simple social gatherings could become a regular thing for your street or circle of pals. They build a stronger little community as well as happy memories, and by the end of summer, everyone might well insist that the fun should continue into the school year.
---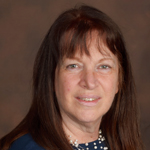 Karin Klein is a 34-year Orange County resident, a freelance writer and editor, and the author of the hiking guide "50 Hikes in Orange County." She is a naturalist for both OC Parks and the county chapter of the American Cetacean Society.