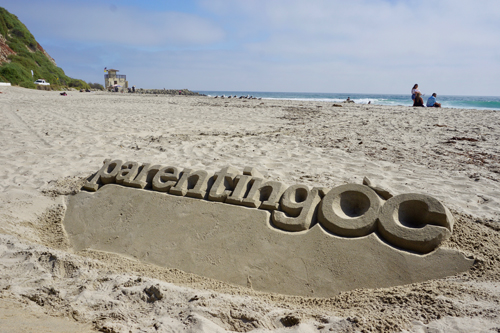 Parenting OC's new monthly column will offer obscure places, easy crafts and low-stress, low-cost ways to flow.
Parents are a group of hard-working and often tired people. They earn money to provide a well-furbished home for their families and to surround their children with enriching activities and lessons. They oversee our kids' homework and schooling and try to keep them on track for the admirable lives that it's hoped they will lead.
The kids are frequently hard-working and tired as well. The amounts of homework sometimes seem unreal, and their schedules of extracurricular activities and play dates often feel as though they need a personal secretary to manage. As it turns out, parents are those personal secretaries as well.
Sound familiar?
This is a goal-driven society, and that has led it to accomplish many great things. But where we're often missing the boat, and where a dozen other countries rank higher than we do, is in putting an equal sense of purpose into the pursuit of real happiness — a sense of lasting well-being that is both joyous and calm — that can be hard to find and maintain while we're striving to manage everything else going on in life.
Researchers have learned a lot about happiness. The studies show that, once our basic needs are met, we get little long-term happiness from having more possessions or raises or promotions or awards. We might be more efficient with our electronic devices, but aren't reaping much true happiness from them, and if anything, social media tends to erode our sense of well-being.
Fortunately, studies provide us with some good answers about what does make us happy: Nature is a big one. Novelty. Sunlight. Creativity — not necessarily high-art sculpting, but making things ourselves with our own hands and ideas, which might mean growing our own flowers, tying flies or cooking a wonderful meal. Time spent with people we care about and with whom we feel relaxed. Physical activity that we undertake for enjoyment's sake.
The goal of this new feature is to introduce a new sense of fun and exploration in your family's life, in ways that bring lasting joy and memories. It will describe and lay out instructions for the resources, hidden spots and eye-opening activities all around us that will lead to happier parents, less-stressed families and healthier and more creatively fulfilled lives. Most of them will involve little to no cost — including a whole list of free entertainments during the summer.
The idea is for families to get out of their stressful ruts and get out there — to the county's extraordinary collection of nature spots, to relaxing picnic places, fishing holes, butterfly hangouts, fossil-rich trails and free astronomy nights. Occasionally, it will point you to extraordinary spots within a few hours of the county, perfect for day trips or quick overnights.
Other times, you can get out of a rut right in your own home, with crafts that allow kids to make real, working objects that they're proud to make a part of family life — candles, bird-seed wreaths and working clay flutes. Here, you will also find projects that give you and your children the opportunity to help the environment, and easy recipes for fun family meals that even toddlers can play a role in producing. There will be ideas for fun, low-stress, low-cost birthday parties; creative homemade costumes for people who are not great with a sewing machine; and fascinating but easy science projects.
---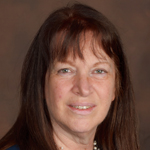 Karin Klein and her husband have lived in Orange County for more than 30 years and raised three children here. During many of those years, she covered the county as a journalist at both the Orange County Register and Los Angeles Times.
Karin authored a hiking book, "50 Hikes in Orange County," that stems from her years of work as a hike leader and certified naturalist for OC Parks; it gives not just trail directions but the lore and natural history of each hike. She also is a naturalist with the county chapter of the American Cetacean Society.
Her adventures had her spend weeks at a remote science station in Arctic Alaska, on a research boat in the fjords of Greenland and in a forest laboratory in central Massachusetts. She has hunted for fossils and volunteered on archaeology digs here and in Arizona.
Readers are welcome to share their great ideas as well. Does your family have a secret spot or a favorite way of getting out of a rut and finding deep and lasting happiness? One way to build community — and more happiness — is to bring more joy to others. Email Karin at karinklein100@gmail.com.