Want to spoil the dad in your life, but need a little inspiration? These are a few of our favorite things.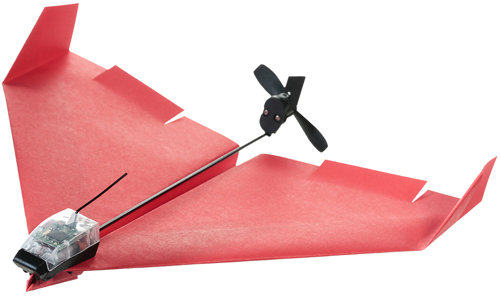 PowerUp 3.0 Bluetooth Controlled Paper Airplane Drone
If the dad in your life is a bit of a mullet – classic fun in the front and wild techy afficianado in the back, this is the gift of the year. The kit turns a self-made paper airplane into a smartphone-controlled flying machine. Bluetooth connectivity provides a flight range of 180 feet and is built with a crash-proof carbon fiber body, so it can take a beating and keep flying.
$49, www.poweruptoys.com
---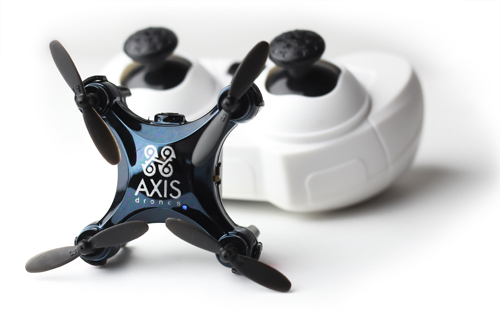 Vidius Video Drone
This quadcopter is fun to fly on its own, without the first-person-view video camera that puts you in the pilot's seat. Stream and record live video (junior's soccer game, anyone?) and snap still images during flight (we suggest steering clear of the neighborhood for this feature). A pre-programmed Trick Mode allows flips and rolls, and due to its small size, this drone does NOT require registration with the FAA.
$75, www.axisdrones.com
---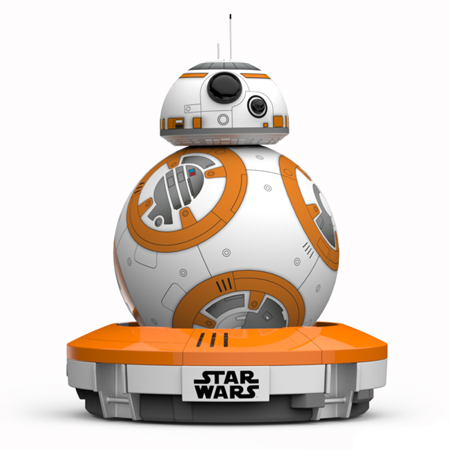 BB8 by Sphero
This app-enabled Droid isn't your ordinary robot, it has an adaptive personality that changes as you play. Based on your interactions, BB-8 will show a range of expressions and even perk up when you give voice commands. Dad doesn't have to be Star Wars obsessed to love this one.
$149, sphero.com
---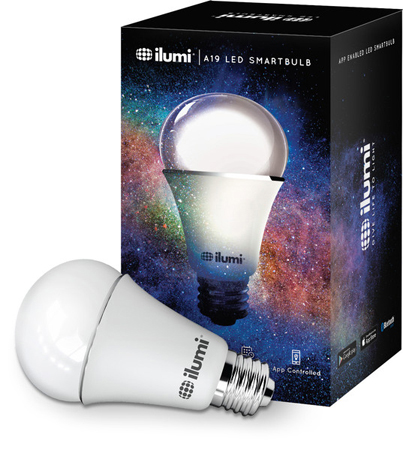 ilumi: A19 & BR30
Dad will seriously light up after receiving an ilumi. This Bluetooth smartbulb improves sleep, complement moods and enhance your life – and is just a whole lot of fun. Program different colors or cycles, or let it dance to the beat or wake you in the morning with an improvised dawn. (It does practical things, too – like add security when you are away, but we're guessing dad will have more fun with options like messing with the kids from the office via the app).
$59/$69, ilumi.co
---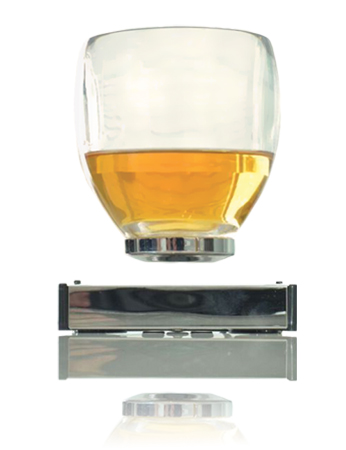 Levitating Cup
Sophisticated and cutting edge, the Levitating Cup will be Dad's go to impressive show off gift. The gravity defying cup floats and rotates gracefully above its base, holding 10.5 fluid ounces of Pop's favorite wine or cocktail.
$159, oakbottle.com
---
Backyard Bar

pubWARE
We love the heaviness of these stemless wine goblets in your hand, they look and feel like real glass, without the worries of breakage near the pool deck or little hands pulling colorful bevvies off the lounger table.
$49, set of four. www.pubware.com
---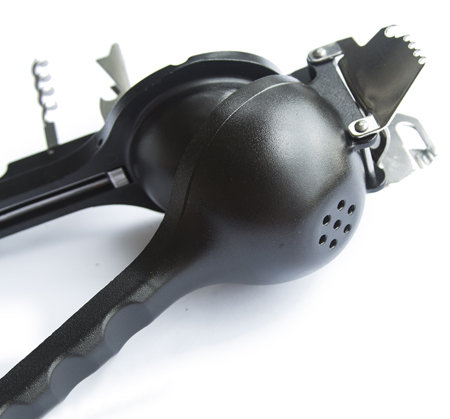 The Barbarian
This nine-bar-tools-in-one takes the citrus press to a whole new level by adding eight other essential drink gadgets, so no running back to the kitchen for extra tools when you unleash your inner mixologist.
$59, www.barbarianbartools.com
---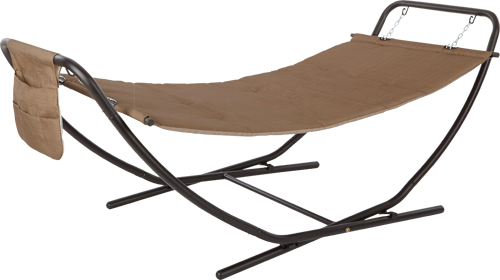 Living Accents Newport Hammock and Stand
Truly hangout in your backyard space with this instant nap inducer. Sway to the tunes, baseball game or just the sound of the kids playing on the swingset.
$99, www.acehardware.com
---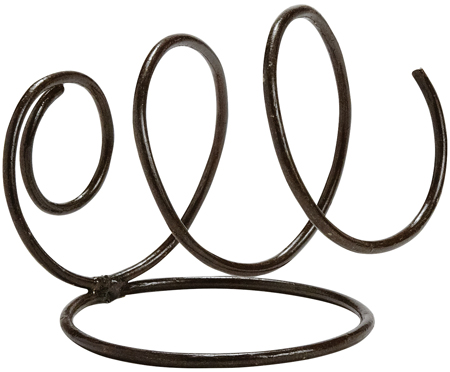 Ten Thousand Villages' Iron Bottle Holder and Bike Chain Opener
Haitian artisans know wrought iron, melting and manipulating the material into practical items such as this twisting spiral bottle holder. Artisans from India transform recycled bicycle chain into creative home service items. Purchase of either goes to help those in need — toasting never felt so good.
$29, $10, www.tenthousandvillages.com
---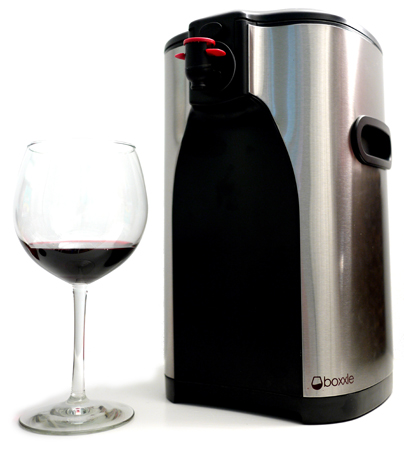 Boxxle Wine Dispenser
Summer is the season for sangria and boxed wine by the pool. This 3-liter premium dispenser rests nicely on a bar or patio table and elevates the experience, both by offering a convenient and attractive way to dispense boxed wine and by placing the spigot above the rim of the glass for easy dispensing.
$99, www.boxxle.com
---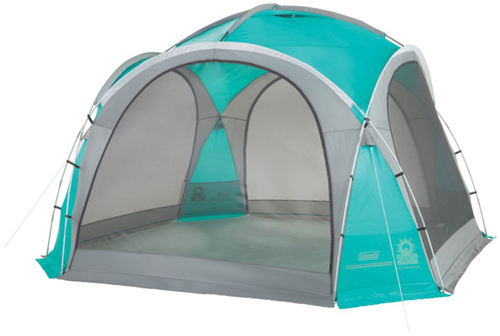 Coleman Mountain View 12 x 12 Screendome Shelter
In just 10 minutes you can start enjoying the 100 sq. ft. of shade this shelter provides. Two removable shade walls allow you to change which sides block the sun or wind. Once your shade configuration is set up, you can also zip up or off any of the four screen walls to keep out the bugs, or let the breeze fly through. Lightweight and portable, when fully screened we find it to be an awfully handy baby play yard in a pinch.
$199, www.coleman.com
---
Barbeque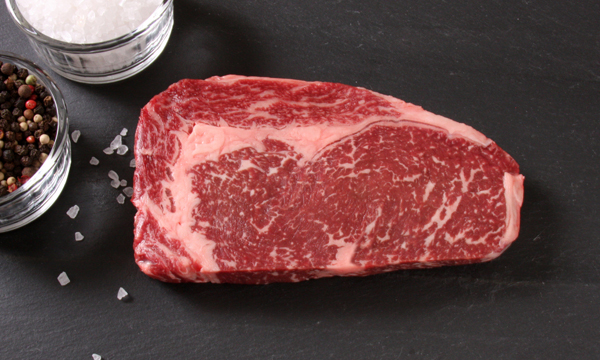 Greg Norman Wagyu Beef
The best way to end up with a great steak, is to start with excellent beef. This hand-selected concierge-level steak program chooses just the right cuts to result in a perfect and impress grill session. We love the ribeye — cut from a wet-aged Signature Wagyu prime rib roast, as well as the strip and tenderloin, though they also offer a high-end burger option.
From $55, www.gnaprime.com
---
Hepps Salt
Add some pizazz to your grilled items with this gourmet salt set with everything a proper chef would need to season to everyone's taste. We especially love the Black Truffle Finishing Salt to dress up a burger or add depth to a dish that didn't have long to marinade.
$49, www.heppssalt.com
---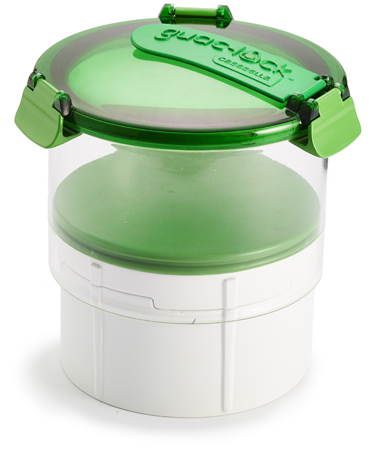 Guac-Lock
It wouldn't be SoCal without the avocados making an appearance on your al fresco table. But Guac goes brown quick without so much lemon it compromises your recipe. This handle airtight container keeps it fresh and ready and even drops into a chip bowl for serving.
$29, casabella.com
---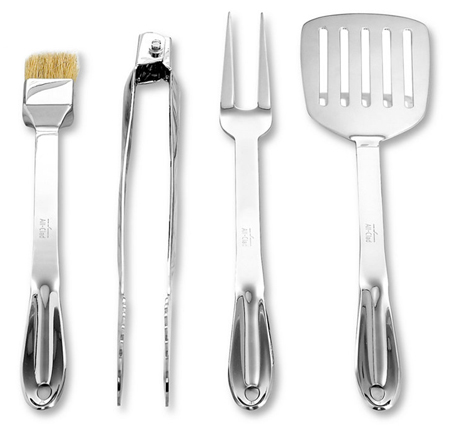 All-Clad Stainless Steel BBQ Set
Get serious style when grilling at home or on the go with the portable 4-Piece BBQ. The set includes 4 grilling tools in a sturdy, metal carrying case for easy transport of tools to the grilling area.
$119, www.macys.com
---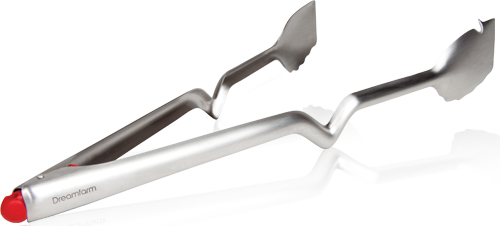 Dreamfarm BBQ Clongs
Perfect for the casual barbequer of brats and other goods, with built-in sausage skin cutter and tips cleverly shaped to scrape and pick up small pieces of food. Unique bend in the handle keeps the tips sitting up, keeping your bench and counter tops clean and your Clongs hygienic to keep things safe for the little ones who might not eat their 'cue as rare as mom and dad.
$29, dreamfarm.com
---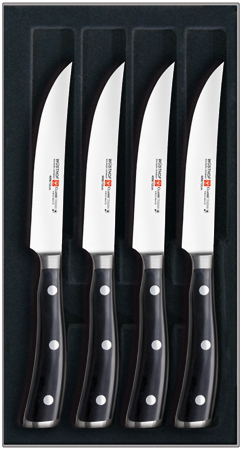 Wüsthof Classic 4-Piece Steakhouse Steak Knife Set
Should tragedy occur and your 'cue go tough and overdone, the best way to cover your tracks (along with a nice sauce) is to serve it with incredible knives that make short work of a tough situation. Going to a fine restaurant that specialized in fine cuts, the feel and satisfying heft of the knife just signals your salivary glands to get ready. So we love these in good times, and overdone.
$229, www.williams-sonoma.com
---
For the Travelin' Man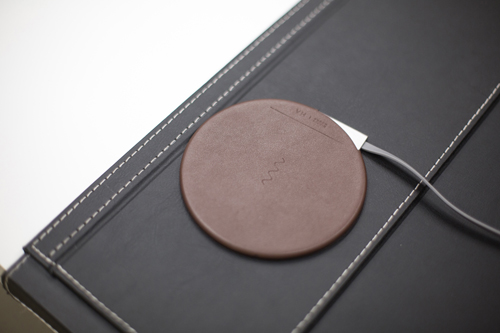 Gi by VHBOX
Don't get tangled in your wires every time someone needs to squeeze past your aisle seat. Combining the convenience of a modern wireless charging device with the classic elegance of a supple leather exterior, at 0.2 inches thick, this is the world's slimmest wireless charging pad. The leather construction protects your devices from any abrasions, and the metal underside quickly and safely dissipates any additional heat.
$59, www.vhbox.com
---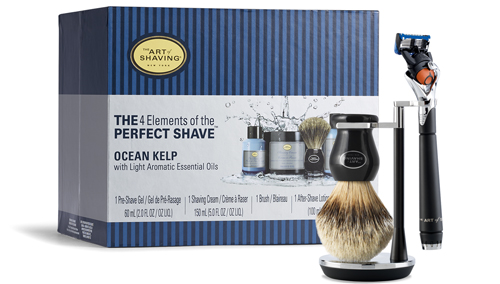 Art of Shaving Kits
Keep dad looking great on the go, and soothed from the stresses of travel-with-kids, with a Lavender Perfect Shave Carryon Kit. If he's checking bags, he can stay touch with his beachy SoCal self, with Art of Shaving's full size Ocean Kelp set with silvertip badger brush. Home or away, with the pro-level Lexington Power Razor's micro-pulsations and Flexball tech, things will always go smooth.
$60/$225 theartofshaving.com
---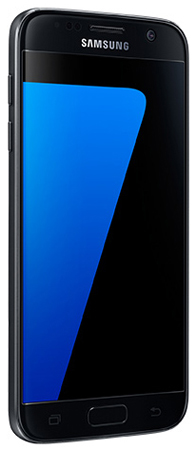 Samsung Galaxy S7
There is one item a good traveler cannot live without, and that's a camera. Especially when that traveler has adorable mini-explorers whose every move must be preserved. But in these days of carry-on only, too tight transpo, dragging along a large camera case with extra lenses is simply not an option. The Galaxy S7 not only features an excellent camera, with impressive lowlight abilities and quick focus, it boasts all the bells and whistles to make you look like a pro as you make your friends sit through slide show after slide show. Especially cool is the ability to capture sweeping movements in panoramas and relive the moment with a single swipe. The stress-free phone is waterproof and dustproof, essential for any sort of adventures. Or your baby drooling on it.
Varies, www.Samsung.com
---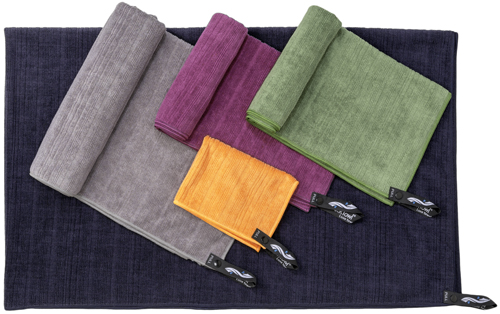 Packtowl Luxe Towel
Gone are the days of trekking bulky towels around campsites or the beach. This new luxe towel line gives you all the comfort and plush feeling of a home towel in a smaller, packable form. Quick-drying, antimicrobial, and it absorbs 5-times its weight in water.
From $12, www.packtowl.com
---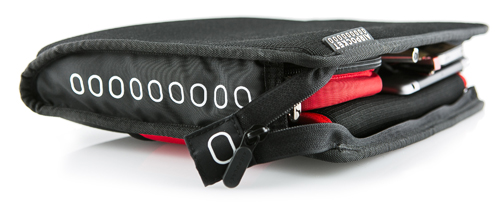 The Airpocket
Boarding a plane is stressful. You want to score that overhead space, but need to stop and pull out your laptop and phone and magazine and gum and, and, and… This stylish and protective neoprene carry-on organizes travel essentials into six slots and fits neatly inside a plane's seat-back pocket. A wide band across its back allows the Airpocket to be slipped over the extended handle of a full-size carry-on bag, so just slip it off stow as you reach your seat.
$54, www.theairpocket.com
---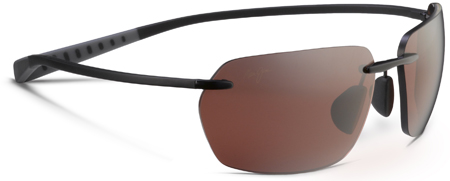 Maui Jim AlaKa'i
Look cool in the SoCal heat with these flexible frame shades (which helps when baby snags them off your face during a rousing round of peekaboo!). The double polarization tech is optimal for watersports and on the golf course, or simply seeing in great detail the vistas at your new port of call or resort destination. The gloss black frames' no-slip-grip survives the sweatiest of days, and goes from sport to evening out, while the MauiBrilliant lenses offer incredible clarity.
$299, www.mauijim.com
---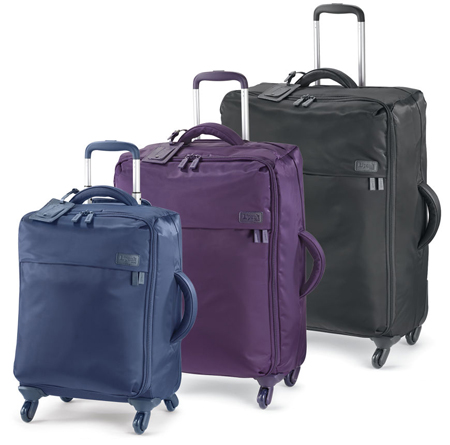 Magellan's Four Wheel Carry-On 22inch
As a dad, the days of packing light are behind him. The latest collection of ultra-light, soft-sided luggage from Lipault Paris four 360° spinner wheels for such effortless maneuvering, when the kids insist on "helping", they will actually be helping. The best part is the size, which comes in just under most of the airline's restrictions, for maximum binky and blankie room without worries about them being lost in cargo.
$199, www.magellans.com
---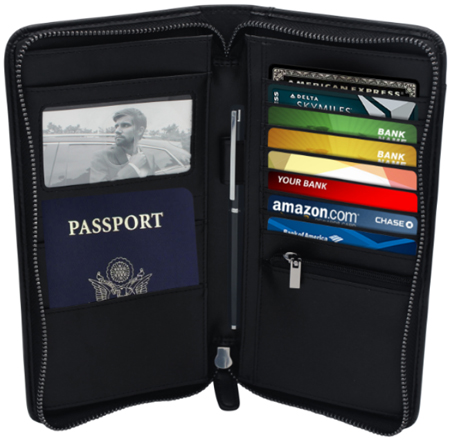 Pure Sir Leather Travel Wallet
Keep important travel documents and identification together in one place, protected not just from clumsy hands or misplaced documents, but from RFID intrusion by hackers out to wirelessly collect your data from your credit and credit cards.
$49, www.puresir.com
---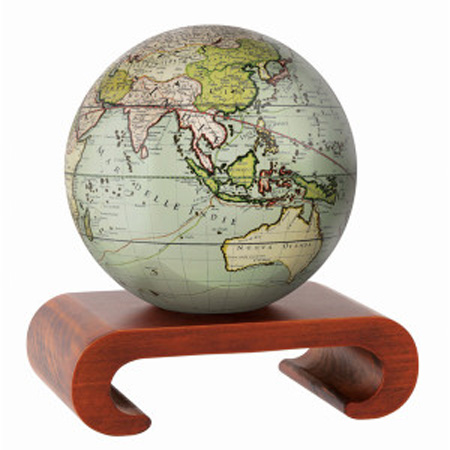 MOVA Globe
Keep dad's inspiration level high between trips with this perfect metaphor, the perpetual motion globe. World maps spin, beckoning dad to dream of future family trips and maybe even embark on a mini-geography lesson with the kids. An heirloom gift, bound to be passed down with fond memories.
$149, www.movaglobes.com
---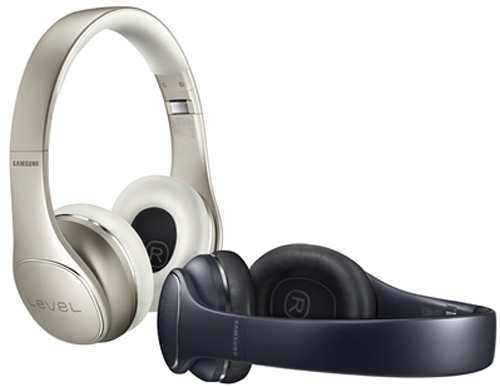 Samsung Level On Pro
A certain brand of headphones might be popular with the kids, but we found these wireless to be far comfier for long flights. The lightly-tensioned headband didn't pinch or cause numb ears. Active Noise Cancellation and Ultra High Quality Audio (UHQA) tech keeps you feeling like you're rocking out to the classics. (The kids love when you do this.) One of the better pluses was the ability to go into Talk-In Mode for business calls, without the ambient noise confusing the listener and the ability to Sound Share to other headsets to watch movies together on the plane.
$299, www.Samsung.com
---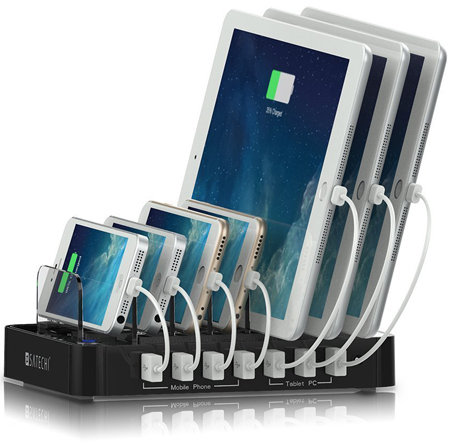 Satechi: 7-Port USB Charging Station Dock
Stop crawling around hotel rooms looking for extra outlets, this convenient and compact dock simultaneously charges up to seven smartphones and tablets, (great to use once home to get the whole family charged and know where your kids' tech is at night).
$59, satechi.net