Meet these fascinating local moms with driving passions ranging from Bollywood dance to scare acting.
Apra Bhandari
Family: Daughter, Saanvi, 12, son, Ranbir, 5
Lives in: Irvine
Work: CEO of Adaa Indian and Bollywood Dance Studio in Tustin
Unique passion: "I own a Bollywood and Indian dance studio and teach students of all ages to love dance, music, their culture and to be excited about sharing their passion with others."
How has it evolved?
"It started with two students in my living room because I loved to teach, choreograph and work with kids. Now, it is a dance studio full of children and adults, and we have built a beautiful dance family."
What's your inspiration?
"My two wonderful kids are my inspiration. I strive to be a strong, successful and kind entrepreneur, so my children can learn values and traits that will help them live their dream. I love working with children because they teach you so much unknowingly, and it's so important to make sure they are surrounded by loving, nurturing and empowering adults that they can look up to. I am inspired by music and the fact that creativity is endless. I wake up every day excited to create more Adaa magic for those around me."
---
---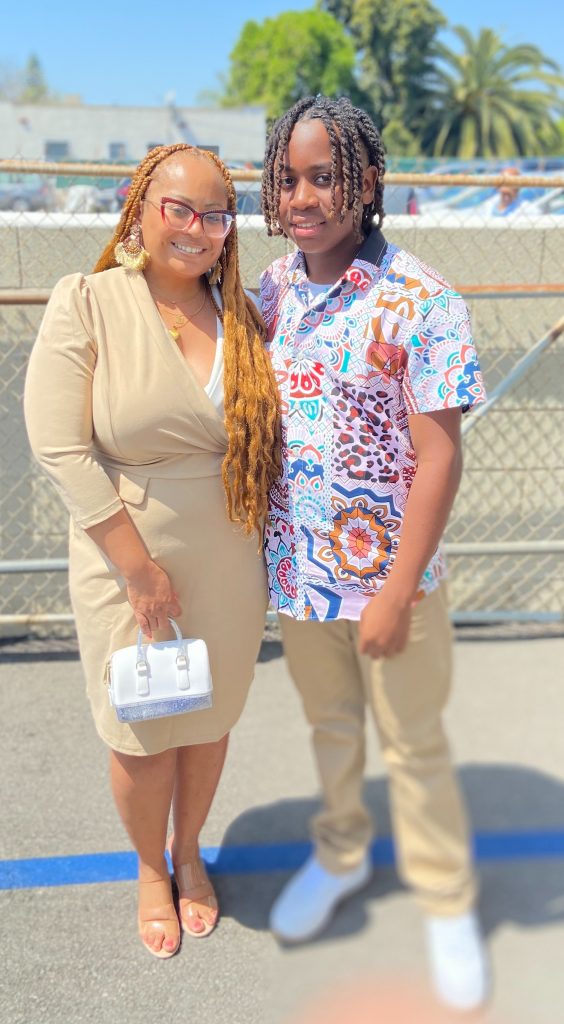 Trina Greene
Family: Son, Terrence, 14
Lives in: Buena Park
Work: Executive director/podcast host/author, Parenting for Liberation; lecturer, Cal State Fullerton
Unique passion: "My passion is the fight for equity and justice. I am passionate about ensuring that racism is eliminated and Black children are raised with a deep sense of self, cultural pride and Black joy."
How has it evolved?
"It began when I became a mom and I realized I was parenting from a place of fear — engaging in a way that was not in alignment with my political values of equity, justice and liberation. I realize that I had internalized the multigenerational trauma of being Black in America and that trauma was impacting my parenting. In 2016, I founded Parenting for Liberation and began cultivating a personal practice and then building tools and resources for liberated parenting approaches. I am a nonprofit executive, an author, a podcast host and a faculty member of Cal State Fullerton. In all of these roles I am intentional about having transparent conversations about race and racism, and doing it from a place of freedom and liberation for my child, myself and my community."
What's your inspiration?
"I was inspired by my father who taught me from a young age about the social inequities that exist for Black folks in America. He showed me as a little Black girl to love myself, stay focused on my education and always pay close attention to the cracks in the system."
---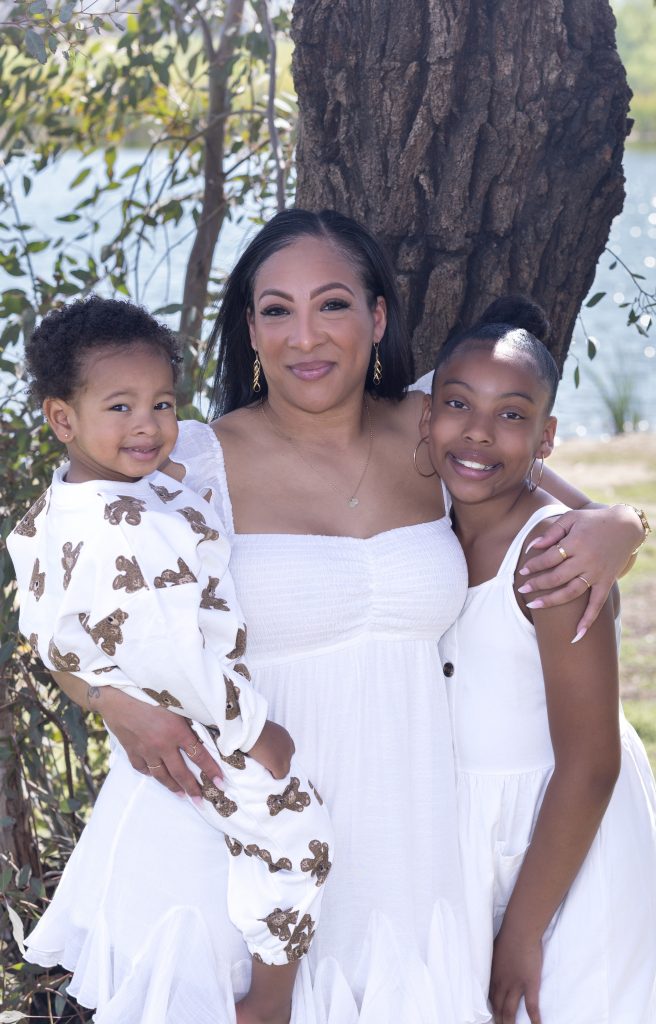 Reseda L. Cox
Family: Daughter, Kaydence, 11, son, Kapri, 2
Lives in: Irvine
Work: Director of healthcare operations and a small-business owner with a store in Los Angeles County
Unique passion: "My passions are my children, diversity, beautiful aesthetics and inspiring women to believe in themselves, regardless of the challenges they face. I encourage you to surround yourself with beautiful things, positive environments, happy energy and discover something that you're passionate about and redirect your attention towards it."
How has it evolved?
"After the arrival of my second child, I went through postpartum difficulties amid the global pandemic. To overcome my mental health struggles, I developed a strong interest in creating a lasting legacy for my children, which led me to conceptualize the Baby Panache Collection as a result of this newfound inspiration. The collection of baby clothes named Baby Panache is my brainchild and I am the creative force behind it. The label is known for its chic and stylish designs that utilize a soft and creamy pastel color scheme to cater to the modern mini minimalist. By wearing Baby Panache, children can achieve a simple yet distinctive look. The collection includes comfortable heirloom garments, essentials and accessories like rompers, dresses, headpieces, teething rings, teddy bears and rattles, which have been carefully selected to ensure that every baby looks their best.
"Baby Panache made its debut in the online market in June 2021 and has now extended its presence to a retail store at the Uplift Us Marketplace at Westfield Culver City Mall in Culver City, catering to customers who prefer shopping in person. The collection features thoughtfully handpicked items, ensuring the same level of curation and quality whether purchased online or in-store.
"The Baby Panache Collection is a diverse and inclusive line of baby apparel and goods that celebrates different cultures, backgrounds and ethnicities. As the creator of this collection, I have carefully chosen each item with love, starting from the concept phase all the way through to the packaging, to ensure that they are of excellent quality and reflect the needs of babies from all walks of life. This visually appealing collection is an excellent option for parents who want to offer their babies products that highlight and honor the diversity of our world."
What's your inspiration?
"During my maternity leave from my role as a healthcare director, the experience of giving birth to my son in 2020 during the peak of the pandemic left me grappling with postpartum depression. Despite being clinically diagnosed with severe depression, I was adamant about not taking medication. Instead, I made a conscious effort to shift my focus and reframe my narrative. It was then that I realized being a single mother during the pandemic was not entirely negative, and I decided to channel my pain into a newfound passion, which led to the launch of the Baby Panache Collection. It's amazing how something as simple as dressing up my newborn son creatively served as a source of inspiration for me to curate a collection. During my battle with postpartum, the Baby Panache Collection became a significant source of motivation, helping me navigate through my struggles and ultimately come out stronger on the other side."
---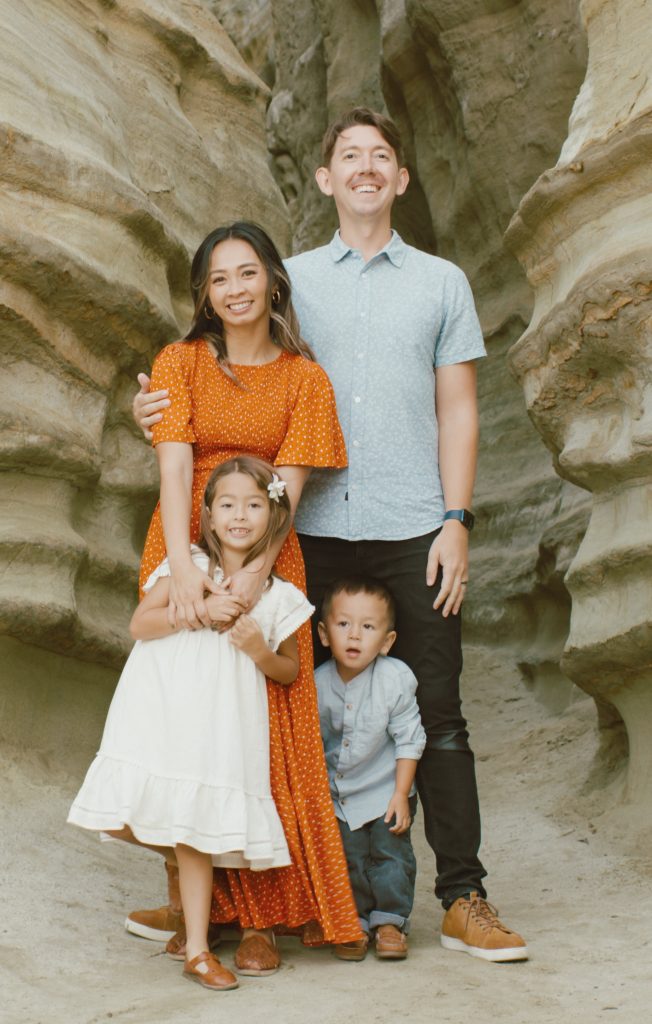 Tiffanie Anne Westgor
Family: Husband, Brett; daughter, Tenley, 6, son, Maverick, 3
Lives in: Laguna Beach
Work: Eco-friendly and sustainable, family blogger
Unique passion: "Our family is very passionate about taking care of our environment. This has led us to be passionate in finding ways to show others that they too can easily take steps (no matter how big or small) to make a positive impact on our environment. We love our planet and want the same love to grow with others and for future generations to come. Something unique we love to do is making upcycled DIY and recycled crafts that brings out so much fun and creativity. These projects allow us to give objects another life to something that is usually meant for one-time use. Ex: upcycling egg cartons to make recycled kids art or upcycling toilet paper rolls into a fun craft."
How has it evolved?
"Living in such a beautiful place like Southern California was the true inspiration. I was born and raised in Orange County and have seen it change in so many ways. Some changes have been good for the growing community, but some changes have had negative impacts on our environment. I noticed this on the hiking trails and beaches that I have been going to. I want to preserve these places for our kids and for future generations."
What's your inspiration?
"My inspiration is Southern California and having confidence and hope for our future generation. I know they will do great things and I strive to help them however I can."
---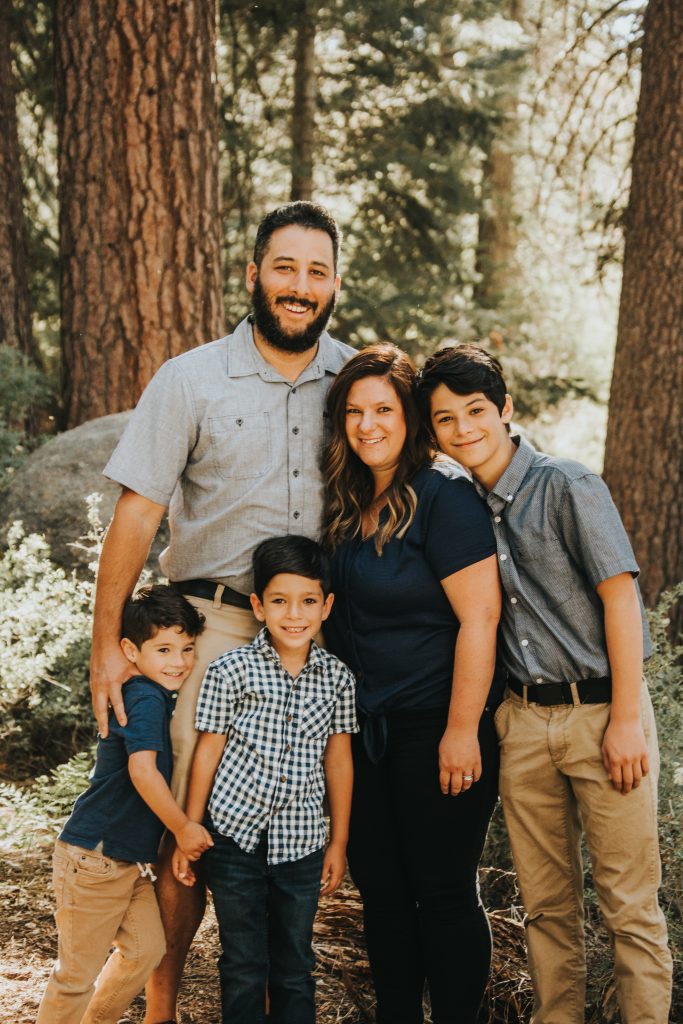 Leora Robles
Family: Husband, Adam; sons, Noah, 16, Ari, 8, Levi, 6
Lives in: Irvine
Work: Lactation consultant at The Breastfeeding Center of Orange County
Unique passion: "I love being a mom to my three boys. I also love supporting other moms, which is how I segued into this career. My passion drove me to open The Breastfeeding Center of Orange County."
How has it evolved?
"Becoming a mom was a dream come true for me. My whole life I dreamed of the day I would have a baby of my own. I could have never imagined how difficult feeding my own baby would be. It was a challenge and hurdle I never expected and did not know where to turn for support. Finding a lactation consultant who supported me and helped me to navigate these challenges changed the trajectory of my journey. It was through her support that I was finally able to achieve my own infant feeding goals. At The Breastfeeding Center of Orange County, we are able to provide that same support to the families we serve. We all know it takes a village, and we are blessed when families invite us to be a part of theirs."
What's your inspiration?
"My inspiration [is] my own children. It was through my own feeding challenges with them that I [found] my true passion in life. I am grateful for each of them every single day."
---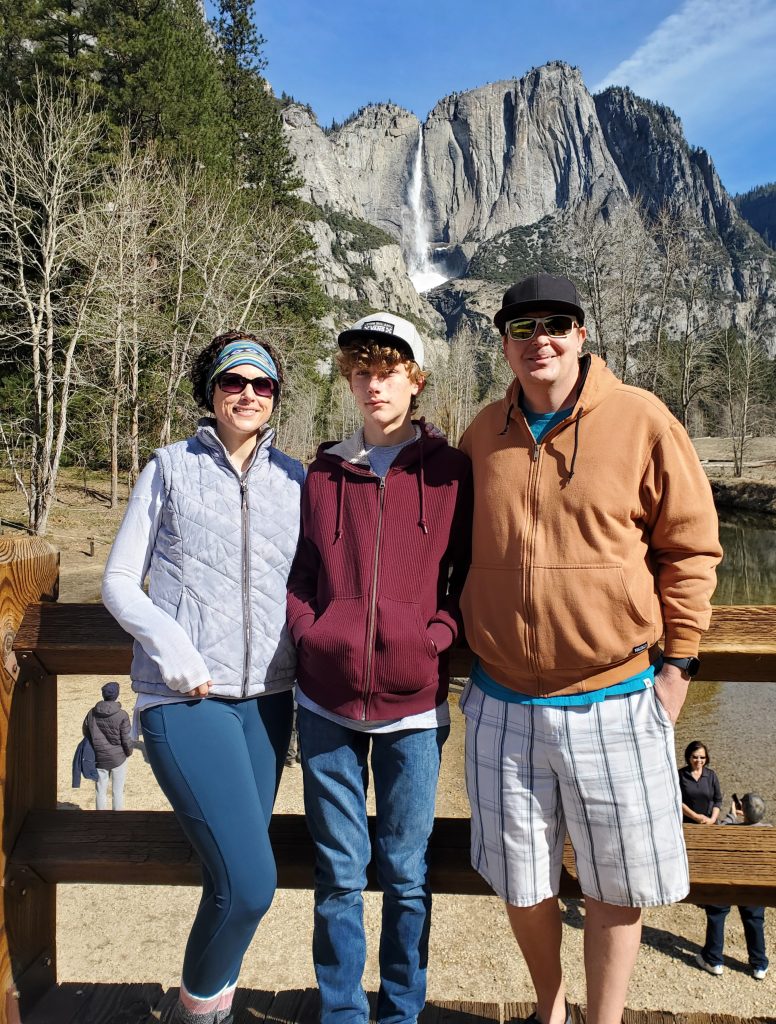 Veronica Nihart
Lives in: Currently in Corona, born and raised in Orange County
Family: Husband, Casey; son, Xander Marshman, 13
Work: Media production
Unique passion: "My absolute favorite thing to do is perform as a scare actor, and slide around scaring folks. It's a rush, and sliding has always been a crowd favorite. Even though the performance season is short, it's on my mind year-round. How can I reinforce this part of my gear? How can I make this piece of costuming more flexible? How can I train my shoulders for this new stunt? I love the sport so much that I joined a sliding stunt team. Decayed Brigade is a performance group comprised of incredibly talented athletes who regularly push the limits of what can be done with the sport. We travel across the country to train others, build shows and perform."
How has it evolved?
"Sliding is a scare tactic turned stunt performance where the performer (wearing protective gear) takes a running start and drops to their hands and knees, sliding across the floor. As a scare tactic, slides are typically quick and explosive. As a stunt performance, sliders jump into the air, roll on the ground, tunnel over/under other sliders, and perform increasingly dynamic and challenging stunts. Sliding first evolved from a crawl-like scare, where the monster gets low to the ground and 'attacks' guests' feet. Over time, sliding as it is known today has become a refined skill. Due to the excessive forces incurred by the body as it slams to the ground, specialized equipment needs to be crafted or modified, often by the slider themselves. The sport is a brutal and beautiful display of athleticism and musicality. I can't get enough of it."
What's your inspiration?
"From day one, my little Roo, Xander, has been my No. 1 inspiration. I owe it to him to choose happiness every day, to show him that you decide how you will move through this life. As a family, the three of us consciously choose growth and happiness. It doesn't mean that we are wild and carefree all the time. It means that we safely make room in our lives for being wild and carefree. Roo is my inspiration to make sure that I create that space for myself, and for my family."
---
Sara Farsani
Family: Daughter, Simone, 5; dog, Heart
Lives in: Laguna Niguel
Work: Realtor, principal at Compass, South Orange County
Unique passion: "My unique passion is bringing moms together — socially, professionally and in support of other moms. I help organize events for The New Mom School in Newport Beach and host other family-friendly events in South Orange County (Easter egg hunt, Christmas crafts, photo shoots, etc.). Although I have been in the property management and real estate industry for more than a decade, I recently started my own real estate team at Compass. My goal is to create a team of women — specifically mothers — who can balance having a career with being a mom. I'd like to help other moms get back into the workforce and feel the satisfaction of balancing both. I love to network and connect with other professional women and moms (escrow/loan officers, photographers, bakers/chefs, gift makers, etc.) so we can share resources and refer each other to our clients. I am also on the Committee of MOMS Orange County, which is the region's largest nonprofit dedicated solely to newborn and pregnancy health."
How has it evolved?
"I became a mom in 2018 and as my daughter started growing out of clothes and baby items, I really wanted to pass on our barely-used goods to another mom who could really use it. I had taken classes at The New Mom School in Newport Beach and there were other moms who felt the same way. I organized a charity drive and connected with MOMS Orange County to deliver all the items. I loved meeting all the other moms and it felt so rewarding to give to local moms."
What's your inspiration?
"I am a single mom and want to be a role model to my daughter. I want to show her on a daily basis that it is OK to be self-sufficient and independent but also have a village for support. I am lucky I have a great village of local moms and my wonderful family who live nearby."
---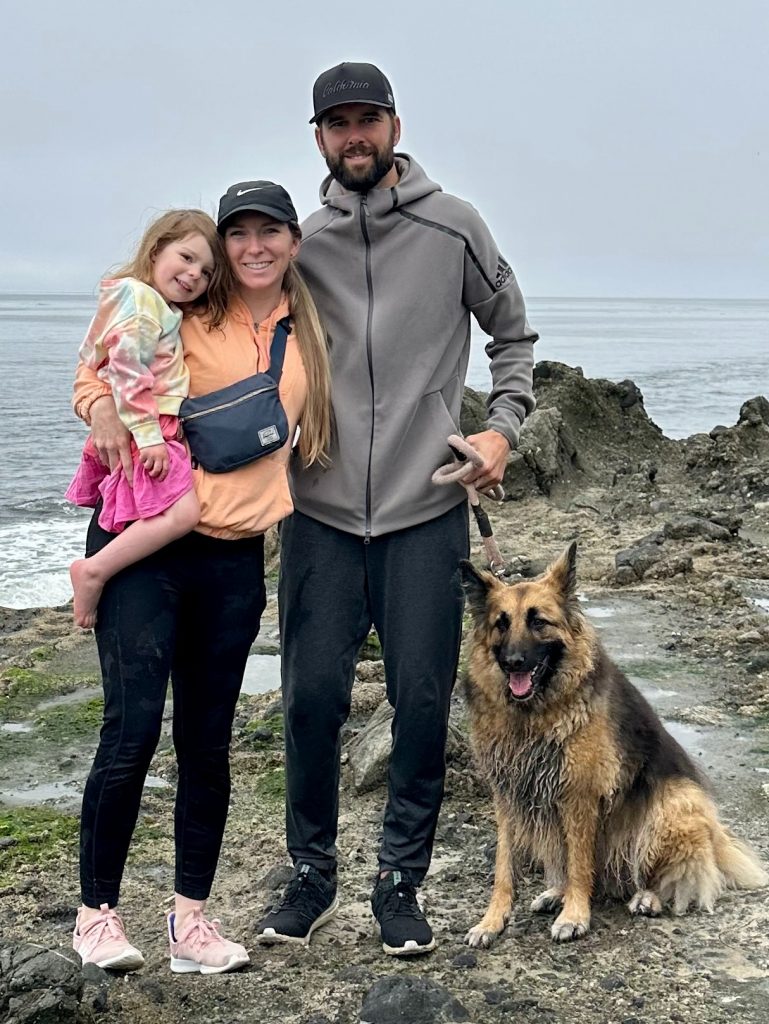 Aubrey Redinger
Family: Husband, Jeff; daughter, Rylee, 3; German shepherd, Haley, 9
Lives in: Tustin
Work: Associate professional clinical counselor and associate marriage and family therapist; assistant director for the Townsend Institute at Concordia University Irvine; currently working on Perinatal Mental Health Certification
Unique passion: "My unique passion is maternal mental health."
How has it evolved?
"Since having my daughter three years ago, a week before our world shut down for the pandemic, I gained a passion for walking through pregnancy and postpartum with other moms. As a pandemic mom, going through postpartum for the first time, I had no clue what was normal and what was an effect of the pandemic. I also had to go through my first surgery, albeit outpatient, at two months postpartum. What was postpartum? What was pandemic? What was surgery side effects? It was so hard to distinguish where my many anxieties were stemming from, but they were prevalent. I feel passionate about helping moms know what is 'normal' and feel community in their experience of becoming a mom.
"In my role in relational virtual education, I have been able to build close virtual community. This was essential to keeping me sane in postpartum. I knew when and how to ask for what I needed and the value of accepting help. I still struggled with anxiety, but it could have been so much harder had I not had my close virtual relationships when getting together was difficult from postpartum and not allowed from the pandemic. I struggled with social media comparison and using doctor Google. These things fed my anxiety, so I had to stop and keep the outreach to my own community (including my medical care team). This was a huge step in mitigating my anxiety and finding activities to bring me back to myself."
What's your inspiration?
"Through this I began to dream up a space and podcast, Love to the Moms. I want a space for moms to upgrade our big girl pants and smile and laugh as we wiggle and jump our way into those mom jeans. Here I hope to share helpful insights I have learned, and have others share theirs as well. We've got to do something to help moms of the world as they do something so important as continuing the human race."
---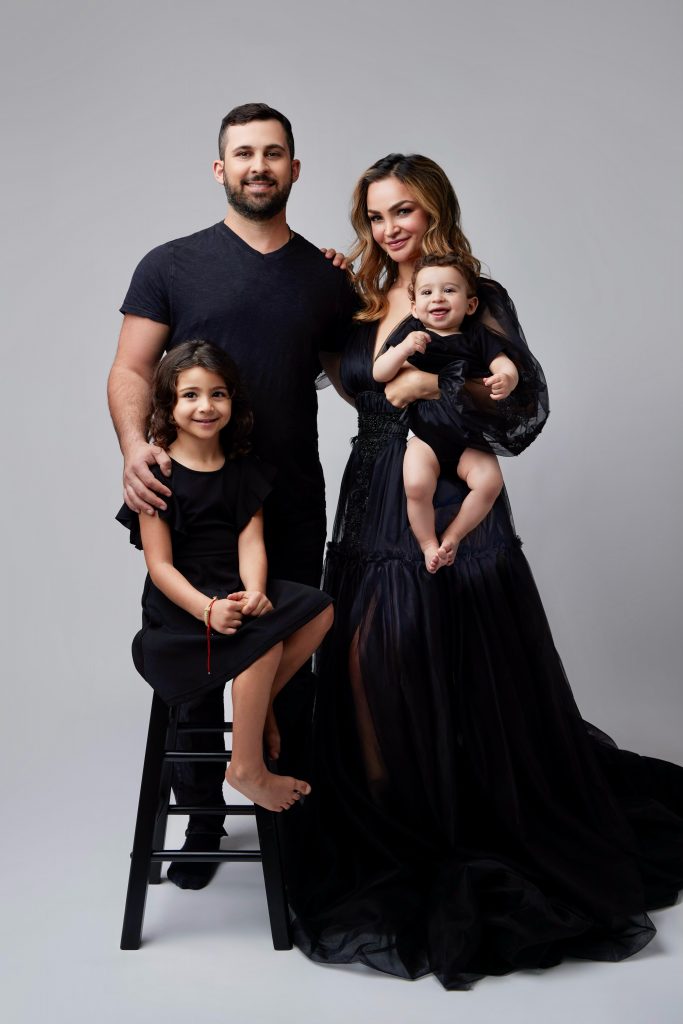 Fatin Badran Kadri
Family: Husband, Omar; daughter, Mila, 4, son, Mikail, 9 months
Lives in: Orange
Work: Certified nurse anesthetist
Unique passion: "Other than my husband, kids, friends and eating good food, I have two other things I am really passionate about. Five years ago when I was pregnant for the first time I started an Instagram page about parenthood to help prepare myself and over time it has become a parenthood community where we share information, humor and opinions about everything to do with parenthood. Check it out @momology___ on Instagram. I also am really passionate about mental health. I am currently a nurse anesthetist at a ketamine clinic. Providing care and helping guide patients through recovering from their past traumas, depression and/or anxiety has been so fulfilling and has changed my life for the better. I have never actually loved what I did until now."
How has it evolved?
"My Instagram page started as a group chat between me and my girlfriends as we were all pregnant. We constantly messaged each other questions, concerns, advice and everything related to pregnancy. As the group continued as our children grew, I thought that sharing those discussions online may be helpful for people. It has also helped inspire me to write my own children's book called 'Teta's Thoub' as well as giving me the opportunity to be on the second season of 'Bake Squad' on Netflix. My work initially was in hospital operating room anesthesia but now has changed to the outpatient space, specifically in ketamine therapy. The changes I have seen in my patients as they heal have been incredibly uplifting and fulfilling. I hope to continue the work I am doing for a very long time."
What's your inspiration?
"My children, for sure."
---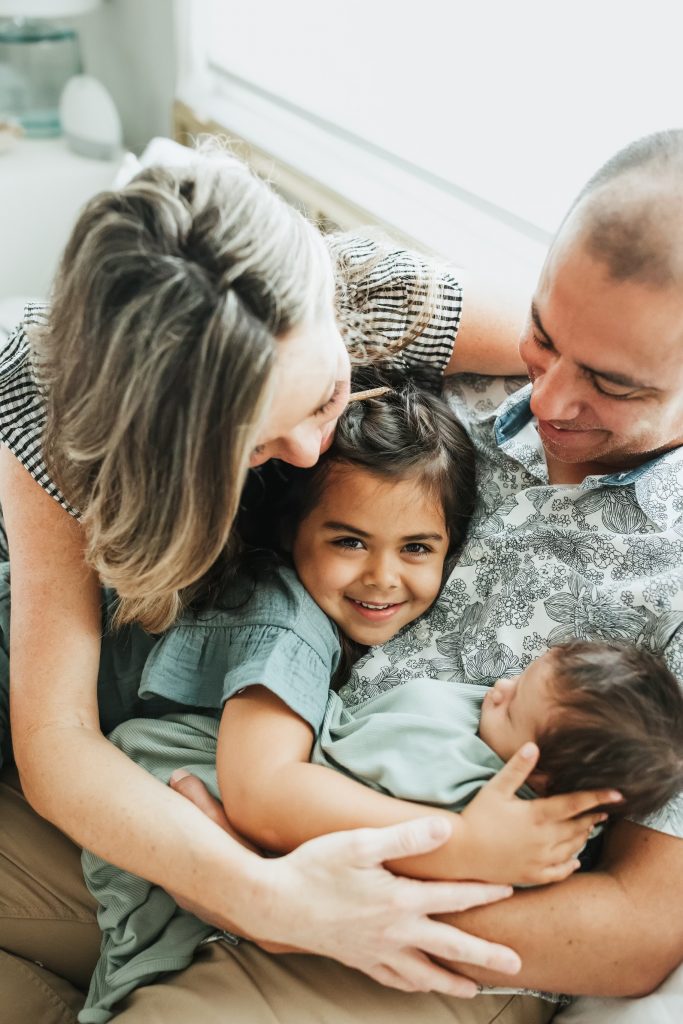 Victoria Nino
Family: Husband, Jonathan; daughter, Florence, 4.5, son, Vaun, 6 weeks old
Lives in: Huntington Beach
Work: Sales director in social media advertising at Quotient Technology and also runs Infertility Unfiltered, a support group that offers tools and resources for people struggling with infertility
Unique passion: "Speaking out about infertility and donor conception. It is very near and dear to my heart as it is how my family was built. There is a shame and stigma that can come with this path to parenthood, and by showing how much love and normalcy exists in my family, I hope I can open the hearts of others."
How has it evolved?
"I founded Infertility Unfiltered in 2019 www.infertilityunfiltered.com as an in-person group in Newport Beach and has since grown to be a virtual platform internationally. We now support hundreds of people across the world."
What's your inspiration?
"I was first inspired by The New Mom School, an in-person group I attended with my daughter when she was a newborn. I realized that women who wish to become moms need the same level of support and education."
---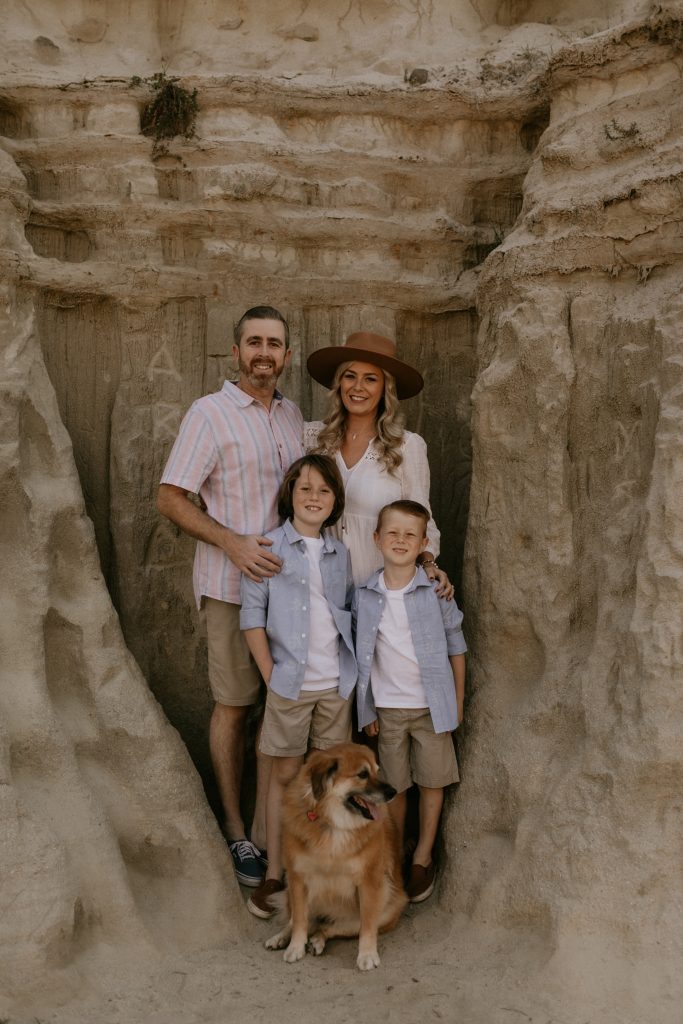 Nicolle Kasch
Family: Husband, Matt; sons, Braden, 9, Henry, 7
Lives in: Laguna Niguel
Work: Fertility and birth doula, HypnoBirthing educator and certified hypnotherapist
Unique passion: "I have an intense passion for supporting families through their childbearing years as a doula and childbirth educator. From conception to postpartum and beyond, I feel that all families (and women in particular) are sorely lacking the type of education and support needed to help them thrive through these challenging years, despite how joyful they are. I also have a specific passion for helping to make maternity care in this country more humane and safe, as well as inclusive to all types of families. Babies deserve to be born in a gentle, calm and loving manner and unfortunately our maternity care system is designed in such a way that a lot of unnecessary trauma is created. I regularly offer scholarships for low-income families, and donate to organizations that support BIPOC midwives and doulas as these are sorely needed in all communities. Birth and postpartum support is something all families should have access to so I aim to do my part in contributing to this."
How has it evolved?
"In 2013 I was pregnant with my first child and had an incredible birth experience. Despite having had no real interest prior, I immediately became intensely passionate about the physiology of childbirth, and improving maternity care for mothers and families. Having a background in child development and sociology, I have also developed a passion for perinatal psychology as I truly believe that how we start our lives deeply impacts the people we become — and the more loving and gentle our entrance can be, the better off we all are as a society.
"In 2014, I became a HypnoBirthing instructor, having used this method for my own calm birth, and my passion just kept growing. I also became a birth doula soon after that while pregnant with my second child. Since then I have taught and supported nearly 600 families in Orange County (and beyond). Even during the pandemic I stayed committed to offering comprehensive live instruction and support over Zoom because people were still having babies and were incredibly scared. I also trained to be a fertility doula and hypnotherapist, and recently started a doula collective where I offer free doula matching services to the community to help people get the support they deserve. Research shows that doula support offers many healthcare benefits such as fewer c-sections, less use of pain medication, increased breastfeeding rates and increased satisfaction. I hope to continue growing so that I can reach even more families."
What's your inspiration?
"My mom primarily. Throughout my entire life she always spoke so positively about her pregnancy and birth experiences with me, and was also a fierce advocate for gentle/conscious parenting despite experiencing a very traumatic childhood herself. She absolutely planted the seed for this passion to grow, though I never expected this to happen. I'm also inspired by every student and client I have, because they are already doing such great work in getting themselves prepared for the big journey ahead and it makes such a difference for those sweet babies. It is truly an honor to walk alongside them and be welcomed into these intimate spaces."