From support groups to fun meetups, Orange County offers a variety of organizations and groups that are specifically for fathers.
---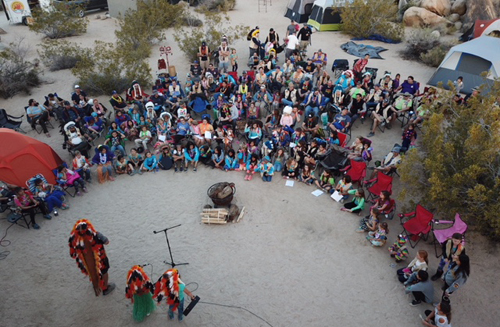 Boot Camp for New Dads
Santa Ana | granolababies.com/products/boot-camp-for-new-dads
Newborns might not come with a manual for new dads, but Granola Babies is offering the next best thing. It hosts three-hour workshops that give dads-to-be hands-on experience with real babies. Topics include soothing a crying baby, finding a work/life balance, and understanding the changes in a new mom. Men will also learn how to form a team with their partners and strengthen relationships in their new familial dynamic. The class also addresses safety concerns and the financial aspects of fatherhood.
"It's a men only class and led by facilitators at New Daddy Bootcamp," explains Granola Babies owner Giselle Baumet. "New-dads-to-be can learn from 'veteran' dads, how to care for mother and child and how to be the best dad possible."
---

Longhouse of the Orange Skies
Orange County | orangeskieslonghouse.org
This non-profit organization offers an Indian Guide program for fathers and elementary school-aged sons, and an Indian Princess program for fathers and elementary school-aged daughters. Dads with older kids can enroll in the Trailmates or Trailblazers programs, which are for daughters and sons respectively. Participants experience more challenging activities, such as white water rafting or hiking.
Though the programs differ, they share the same goal: to strengthen communication between fathers and their children by providing a framework for quality time together. Native American themes and values are used to nurture and strengthen relationships. Programs are administered by the Longhouse of the Orange Skies; its council oversees more than 1,400 members who participate in more than 40 different tribes. The program runs from July through June each year. Some tribes also coordinate summer activities.
---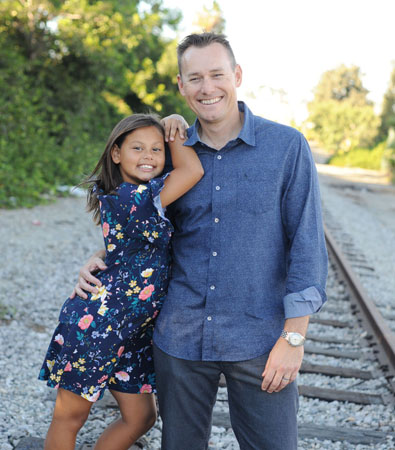 Dads for Daughters
Costa Mesa | girlsinc-oc.org/support/dads-for-daughters
Dads for Daughters, a Girls Inc. of Orange County auxiliary group gives fathers meaningful opportunities to engage with their daughters through a variety of events and activities. Events range from the community oriented (volunteer projects and fundraising) to fun opportunities for father-daughter bonding (including beach days and zoo trips). The program was founded in 2015 with the hope of helping men become better dads, and role models to girls, as well as instill a sense of community service in girls through volunteerism.
"We have received overwhelmingly positive feedback on the Dads for Daughters group," says Dennis Williams, assistant director of development at Girls Inc. of Orange County. "We have found there are many dads who want a positive outlet to give back to girls in the community while also having the opportunity for fun activities with their daughters."
---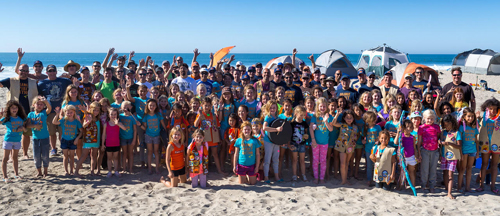 Orange Spirit Nation
Irvine and Tustin | OrangeSpiritNation.org
Nation greeter Mike "Wild Bear" Papac welcomes visitors with a friendly "Wahoka" and enthusiastic explanation of Orange Spirit Nation, which has 412 members, consisting of 170 families spread throughout seven tribes. The organization has objectives that include being clean in body and pure in heart, developing a lifelong father-daughter friendship, and listening while others speak. Father-daughter activities include camping, kayaking, hiking, swimming, archery, sledding and more. Daughters are typically elementary-school aged, though some participate through Grade 6.
"We are a group of dads and daughters that celebrate and work to strengthen the bond between fathers and daughters while enriching the life experiences of our daughters through camping, public speaking, and giving back to the community," says Papac.
---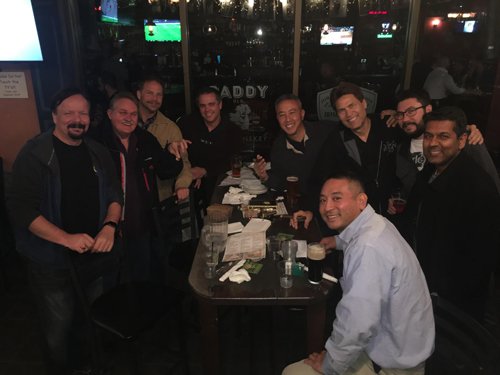 Divorced Dads of Orange County
Tustin | meetup.com/Divorced-Dads-of-Orange-County
Though it's been years, Stephen Chang still remembers the pain of his contentious, costly and emotionally tolling divorce and custody battle. "I found myself in this new world," recalls Chang, whose daughter was three during the divorce proceedings. Eager for a supportive shoulder to lean on, he decided to start his own group; a secular club for divorced dads, or men who were in the midst of a divorce. "It's non-judgmental," Chang explains. "It's first and foremost a support group. The therapy and support is gained through the sharing of our experiences."
The group, which has 50 members, meets at least once a month. Outside of meetings, they gather for play dates with their kids, and even sit it on fellow members' court proceedings for support. Although Chang is now on amicable terms with his ex-wife, he continues to be a source of support for other divorced or divorcing men. "I can't turn my back on these guys," he says. "I'll never forget the pain I was in."