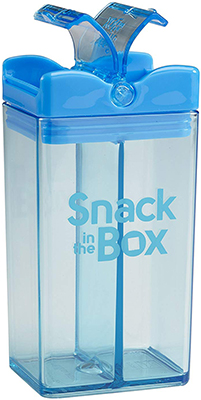 Spill-free Snacks and Drinks
While you are traveling and spending time in the car or at a daycare, Precidio Design has a new snack and drink container system that bring you the simplicity and ease your busy mornings need. Their new containers, Snack in a Box and Drink in a Box, are a spill-free way to have your favorite juices, fruits and snacks within arms reach of your child. The unique box-shaped containers are leak-free, reusable and have dual chambers—perfect for multiple snacks or a drink and snack combo when your child is grumpy. Not only do these containers make traveling or daycare easy, they are perfect for back to school.
$9.99, amazon.com
---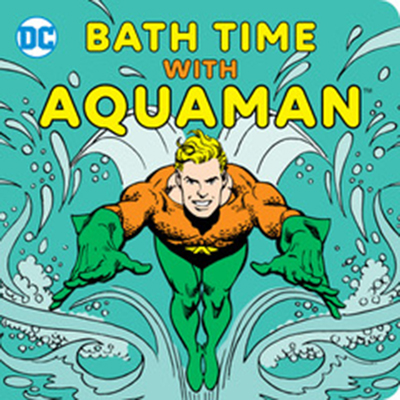 Bath Time with Aquaman
Your kiddo either loves baths or avoids them like the plague, and for parents with the latter, we have a solution for you to make bathtime all fun and suds! DC Comics brings one of their best heroes in to save the day—and bath time. Aquaman swoops in with this new book from Sarah Parvis, appropriately titled "Bath Time with Aquaman," which is soft, squishy and most importantly, waterproof. Your kiddo can now read all about the king of the seven seas while splashing about the tub, loving the water and getting clean at the same time.
$8.99, target.com
---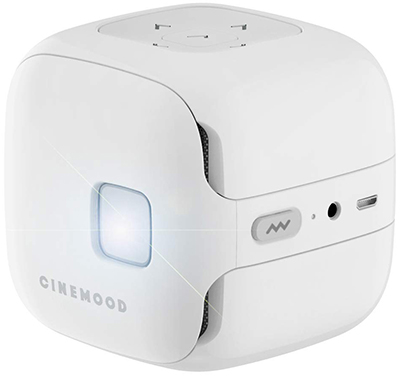 Cinemood Projector
Finally, a tool both you and your kids can use for school, work and traveling. The palm-sized projector cube from Cinemood can connect to the Internet, and project movies, presentations and images on a 12-foot area surface. Streaming from popular online locations such as Netflix, Hulu, Amazon Prime and more is easy as pie; and the projector comes preloaded with kid-approved content from bedtime stories to e-books for your budding reader. It is noiseless, projects onto any surface, no more than a few inches in size all the way around and modern in design. Movies, TV shows, books and more can now, quite literally, fit into the palm of your hand and go wherever you go, from a presentation in the corporate office to a movie night in the backyard.
$399, cinemood.com, amazon.com
---
Heat Sensitive Silicone Baby Feeding Bottle
For parents with newborns, this new and ecologically safe feeding bottle will give you the peace of mind that you need as a parent. No more testing on your arm, or your baby getting upset if their milk is too hot or too cold—with the heat sensitive baby feeding bottle from Lilladua, your baby's milk will always be the perfect temperature. The non-toxic, pharmaceutical-grade glass baby bottle is encased in a silicone covering, which changes colors based on the temperature; guaranteeing the perfect level of heat for your baby every time. The silicone coating also doubles as a safeguard against breakage or shattering if the bottle drops, and is easy to grip.
$29.99, lilladua.com
By Meagan Lockhart