Valentine's Day is the perfect day to show the sweeties in your life how sweet they are. And there are plenty of places in Orange County to help you get your sugar fix. Treat your kids (or spouse) to any of these unique desserts for a happy heart day.
---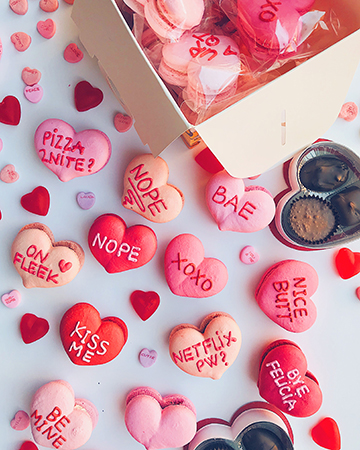 Honey and Butter
Macarons, the meringue-based confection conquering dessert tables far and wide, are a fancy treat for any occasion. But nobody makes them fancier than Honey and Butter. Macarons are hand-piped with care in Irvine to resemble Disney princesses, succulents, dumplings, anime characters and more. Beginning Feb. 1, Honey and Butter will release conversation heart macarons. As with all their limited-edition macarons, they will be available in-store on a first-come, first-service basis at noon. You can also score them by pre-ordering a box set, which will include six classic heart macarons and an assortment of six conversation heart macarons for $50. Check their social media to see when pre-orders go live.
633 Spectrum Center Dr., Irvine
---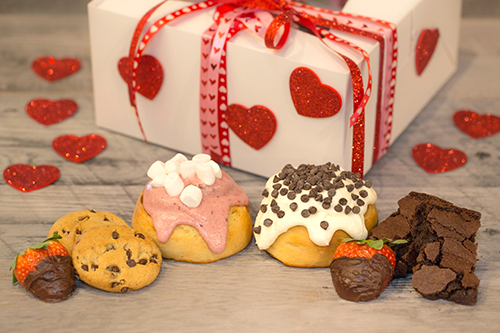 Cinnaholic
You may think ooey-gooey cinnamon rolls have no place in a vegan diet, but you'd be wrong. At Cinnaholic in Tustin, vegan baking is how they roll. Their customizable cinnamon rolls are baked on vegan-friendly equipment, in a dedicated vegan facility without dairy or eggs and using vegan beet sugar. This Valentine's Day Cinnaholic is offering a Sweetheart box that includes two cinnamon rolls with one flavor frosting and one topping each, plus two mini cookies, one brownie and two chocolate-covered strawberries.
2423 Park Ave., Tustin
---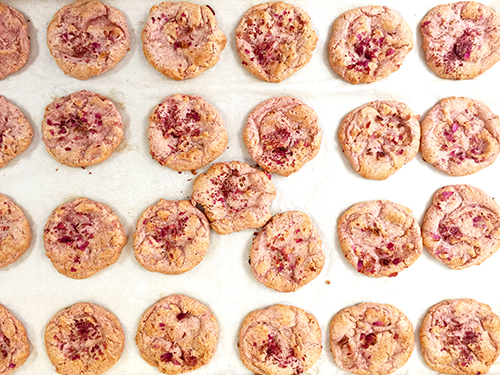 Chunk-n-Chip
Chunk-n-Chip is known for its ice cream "sammich" with cookie and ice cream combinations ranging from the conventional to the creative. This month we recommend pairing their rose almond cookie dusted with rose petals with their rosemilk ice cream. The nutty floral cookie meets a creamy blend of rosewater, lychee puree and raspberry jalapeno reduction for a dessert that's true romance. Their flagship store is in Santa Ana's 4th Street Market but a second location will be opening in Orange this spring.
201 E. 4th Street, Santa Ana
---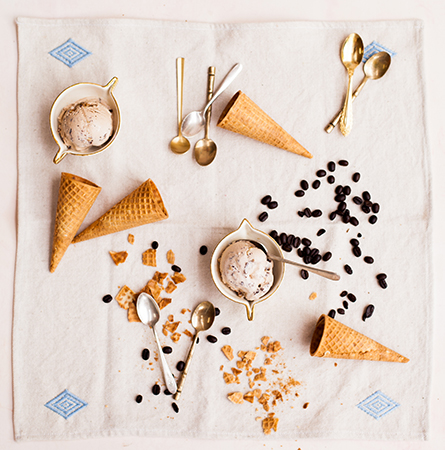 Salt & Straw
People line up for Salt & Straw's handmade ice cream the way some people line up for iPhones. And with vegan- and gluten-free flavors like roasted strawberry coconut and the Elvis peanut butter banana split, it is easy to see why. This month, Salt & Straw Anaheim launches its Chocolatier series with flavors created in collaborations with celebrated chocolatiers, Eclipse, Nibble and Compartes. Flavors like Nibble's 85% Peruvian Chocolate Sorbet made with Nibble's single-origin cocoa will be available at the Downtown Disney scoop shop through the end of the month. And if you want to avoid the Apple store-size lines, pints are available for delivery via Postmates.
1550 Disneyland Dr. E-103A, Anaheim
By Sarah Mosqueda