The whole country is super excited over the latest hero movie. Your kids might be a little young to take in the flick, but they can still look the part with these heroic picks.
---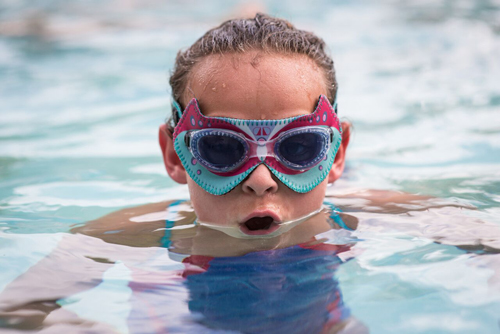 DaphDaph Giggly Goggles
They'll be swimming faster than a speeding bullet with eyes protected by these goggles (and hair protected from tangles and pulling thanks to the neoprene-like band securing the back).
$25, daphdaph.com
---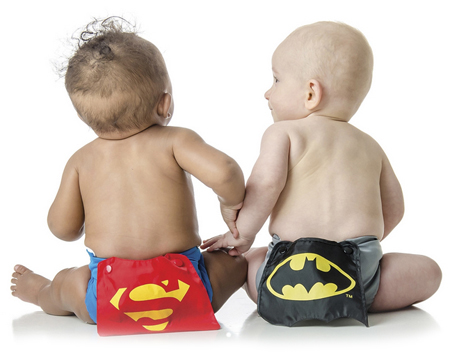 Bumkins Super Diapies!
Mom can be super-earth friendly, while kiddos are super adorable in these DC Comics printed cloth diaper covers…complete with CAPE! Snap-In-One diaper comes with soft Minky insert and is machine washable.
$20, www.bumkins.com
---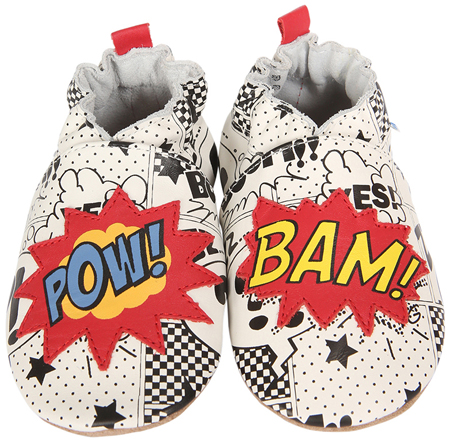 Robeez Active Ace
Pow! Bam! Your little ones will knock you out with their amazing speed after donning these soft suede non-slip sole booties, ideal for new walkers or spontaneous playgroup dance parties. Or, just leaping tall buildings in a single bound.
$26, robeez.com
---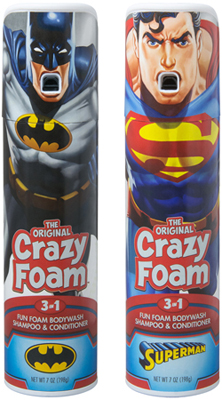 Crazy Foam
We all know kids can get super-stinky, and baseball season where sliding through the dirt is all part of the game approaches fast, but they'll be begging for bathtime when it comes with their favorite Supers shooting foamy soap to save the day. Or the living room couch.
---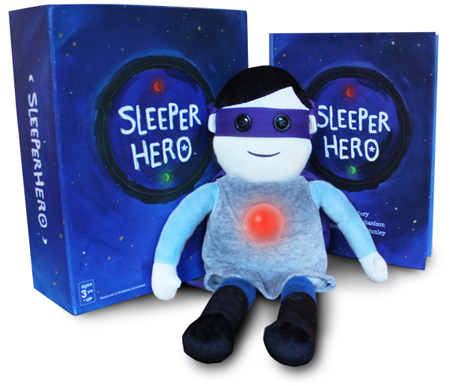 Sleeper Hero
Is your little one's kryptonite bedtime and fears of things that go bump in the night? This doll with optional book aims to soothe sleep woes and comes with sleeping chart and certificate of courage. Set the doll's clock to your family's schedule and help train your kiddo with a classic green light (get up)/red light (not time yet, back to sleep) combo.
From $35, www.sleeperhero.com