Babies hit developmental milestones at their own pace, and those with sensitivities (emotional to physical) can especially benefit from products with their needs in mind. Bonus —these goods were born (or their creators were) right in OC!
---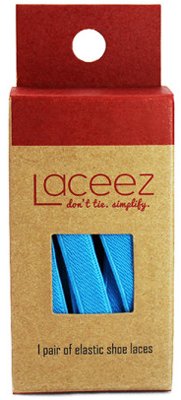 Laceez
Anaheim Hills dad, Jason Flores, has created a simple fix to the stress of trying to get tiny shoes on, and keeping those laces tied. These brightly colored accessories look like real laces, but are elasticized and stay put with a t-aglet design.
$8, www.laceez.com
---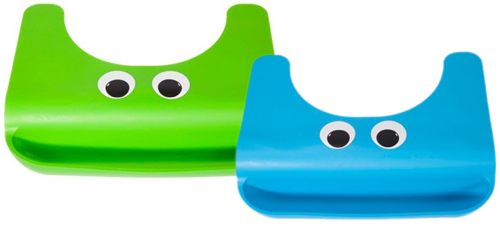 Cibo
Made by Ladera Ranch mom, Amy Chandler, who got tired of crawling under the table and chairs of her little ones to clean, this BPA/Phalate/Dye-free placemat not only catches food bits that might otherwise end up on your baby's lap, but for your toddler's craft projects, too! These mats also roll and travel well, bringing a comforting bit of consistency to otherwise unfamiliar dining spots.
---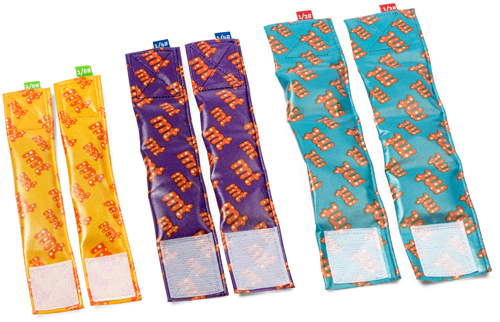 MightyTykes Infant & Child Weights
These Velcro strap weights created by Balboa Island-native, Isabella Yosuico, have been found to help with a range of issues, including low muscle tone, weakness, tremors and much more often associated with sensory processing disorders.
$20, mightytykes.com
---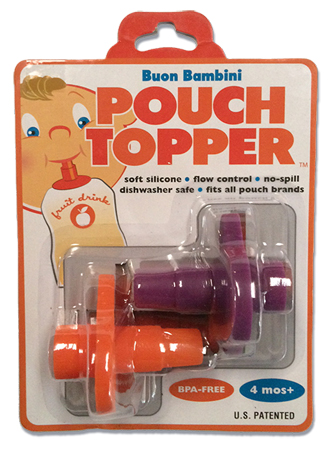 Pouch Topper
Dana Point founder, Tony Tomassini, created this dual-flow control reusable food topper (which screws on to numerous to-go-soft food pouches) to save the sensitive gums of his little one. Made from soft, BPA-free silicone, it limits the amount food a baby or child can draw in or squeeze from the food pouch, resulting in safer and less-messy eating.
$7.49 for two toppers, www.buonbambini.com