Want to get your clothes clean while staying green? Try these eco-friendly products to save energy (and time!).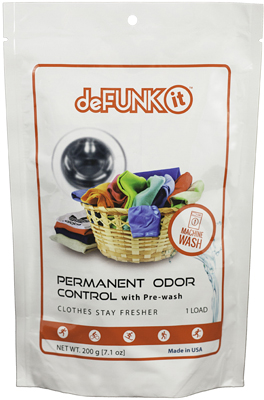 deFUNKit
This odor neutralizing kit might take several steps to treat (for the lifetime of the clothes), but keeping workout and athletic clothes fresh for a week at a time thanks to the permanent odor control, saves huge when it comes to needless rewashing.
$10, www.deFUNKit.com
---
Method Laundry Products
Many of us have discovered the irresistible scents in this line of hand soaps and spray cleaners, but new-to-store shelves are the concentrated liquid laundry soaps (each small bottle does 66 loads) and dryer sheets, naturally derived and bottled in recycled plastic.
$13, methodhome.com
---
ECOS Laundry Detergent
Be proud, OC – this is one of our own. Not only does this Garden Grove/Cypress company create eco-friendly products with safe renewable ingredients, they do so while instituting so many earth-friendly initiatives in their business practices, they became the EPA's Safer Choice Partner of the Year 2015.
$10, www.ecos.com
---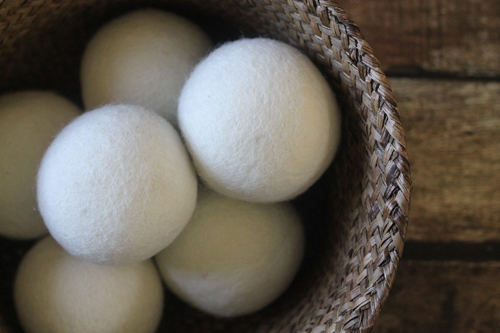 Smart Sheep Woolen Dryer Balls
Not only can you scrap the sheets of potentially irritating scented softeners, but run your dryer a fraction of the time as these natural 100% New Zealand-wool globes wick the moisture from the clothes while fluffing them to perfection.
Set of six (enough for two loads), $30 www.SmartSheepDryerBalls.com
---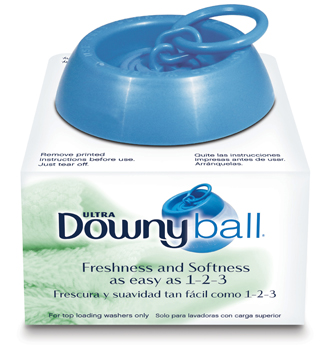 Downy Ball
Using "solar energy" to dry the clothes, aka hanging them outside, always had the unpleasant side effect of leaving you with seriously crunchy towels and jeans. The automatic Downy ball makes it simple to time a liquid softener during the wash cycle so items just absorb the fresh air and sunshine, and not the scratchiness.
$3, www.Downy.com
---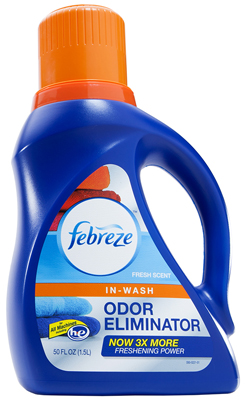 Febreze Odor Eliminator
Febreze-lovers know what it can do for a stale or stinky room, now Febreeze tackles ground in stink on clothes, without interfering with your favorite detergent's work in getting the grass stains and dirt out. Just pour in the load and wash as usual.
$10, www.febreze.com