Eagle Creek No Matter What Top Load Backpack
Moisture-wicking 3D air mesh back panel with reflective accents keeps kids cool and safe on the go. This top loader offers enough room for the essentials and even sports a side handle to carry suitcase-style for those days sporty students are hauling lacrosse or batbags on their shoulder. Guaranteed for Life makes this backpack a value.
$89, www.eaglecreek.com
---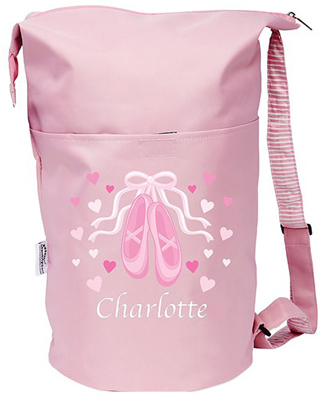 Simply Personalized Swim and Extra Curricular Bags
If you are always on the run to practice or dance or art club, give yourself a break and pop for a few bags to keep packed and at the ready (for those times the kiddo forgot to mention practice changed fields…and days).
$39, www.inthebook.com
---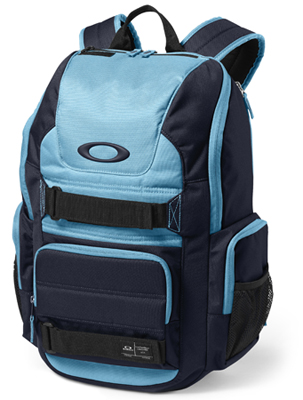 Oakley Backpacks
The Enduro 25L offers spacious, specialized storage for electronics and equipment with compartments for your laptop, waterbottle and shades — and exterior board straps for convenient transport. The 30L adds enough room to pack a lunch on the top. (The Oakley backpacks won us over for durability last year!)
$75, www.oakley.com
---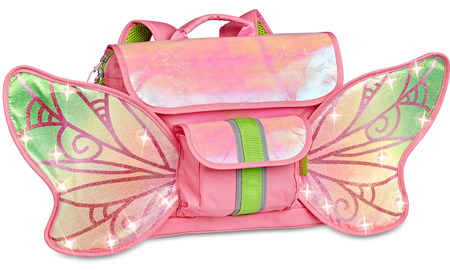 Bixbee Flyers
Kids will be flying high with these winged beauties, soaring in for a smile in the form of robotic jetplanes, butterflies and fairies. The sideways design helps little ones shoulder their load, and the bags are well-made, so they'll last through both play sessions and school life.
$30, www.bixbee.com
---
Built NY Bento
If your child can't have their corn chips touch their cheese sticks or grapes roll onto a pita, you probably live in the land of Ziplocs. This cute bento box does away with all of that, offering little compartments that make lunchtime fun again. (And insulated neoprene tote keeps it cool and protected from falls from the top locker shelf.)
$15, www.builtny.com
---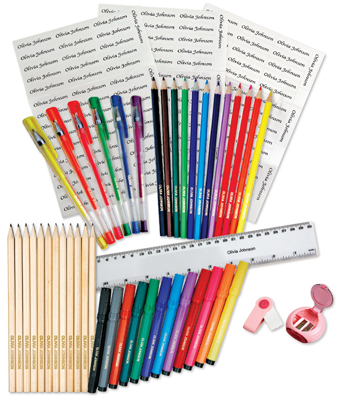 145 Piece Personalized Stationery Set
If you are tired of hearing that you need to run out to pick up more pencils and pens because your child's supplies disappeared, opt for these cute personalized school necessities. (No longer will little Billy swipe your darling Emma's markers!)
$25, www.inthebook.com
---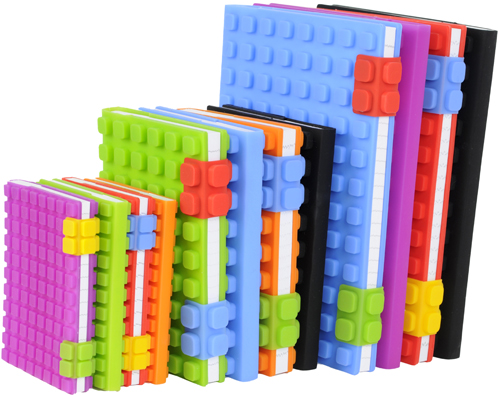 WAFF Mozaika Notebooks and Journals
Let your child's inner artist shine as they decorate their notebooks with little square tiles. Colorful options take showing your mood and personality a step further, with the latest addition to the WAFF family, WAFF Cubes Emoji.
$22, www.ilovewaff.com