What do I need to know about RSV to protect my kids?
0 to 2
Respiratory syncytial virus (RSV) is common, and one of the many viruses that cause respiratory illness — illnesses of the nose, throat and lungs. For healthy children, RSV symptoms resemble a common cold, but it may lead some immunosuppressed and young babies to develop lower respiratory illnesses like bronchiolitis and pneumonia.
RSV is spread from respiratory secretions through close contact with infected people or contact with contaminated surfaces or objects. Its typical peak season of transmission is from October to March.
Nearly all U.S. children will contract an RSV infection by the time they are 2 years old. Due to relaxed COVID-19 restrictions, cases of RSV have popped up earlier and more frequently throughout the U.S.
Just like with most respiratory illnesses, good hygiene, washing hands and avoiding people who are sick can help prevent your children from getting RSV. If your child is sick, keep them home from school or childcare, and teach them to cover their coughs and sneezes.
---
Related Posts:
---
The U.S. Centers for Disease Control and Prevention (CDC) recommends that children at high risk for RSV should avoid people with cold-like symptoms. Because RSV is spread through contact with infected people or contaminated surfaces, families should avoid sharing cups, eating utensils and close contact like hugging and kissing with anyone with cold-like symptoms. In addition, practice frequent hand-washing and disinfect frequently touched surfaces like doorknobs, counters and phone screens.
To reduce the risk for RSV, the American Academy of Pediatrics (AAP) recommends all babies, especially preterm infants be breastfed and protected from contact with smoke. They should also have limited exposure to crowds, other children and anyone with a cold.
The AAP also recommends that babies at high risk for RSV get a medicine called palivizumab. This is given to prevent RSV in babies at high risk. Ask your child's healthcare provider if your child is at high risk for RSV. If so, they may recommend monthly injections of the medicine during RSV season.
For more information about RSV and other respiratory illnesses, CHOC experts have prepared online guides available at health.choc.org. We also have a free nurse helpline, 1-844-GET-CHOC, available 8 am to 11 pm, Monday through Friday to address any questions parents might have about their children's health.
---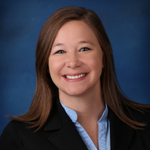 Dr. Jenna Timboe is a pediatrician at CHOC.