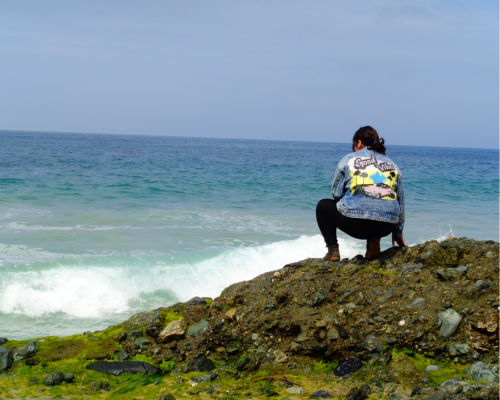 A local mental health professional offers useful tips on how to protect and prepare children in an increasingly online world.
Nicole recently arrived at the youth shelter I oversee. She is 15 and in crisis.
Her home life is pretty overwhelming, so she turned to social media to escape and numb out. But over time, that source of solace grew into a full-blown addiction. Nicole is disengaged from extracurricular activities, choosing instead to spend hours each day on social media. She will often miss meals, classes and sleep as she stares into her cell phone.
Her addiction has exacted a high cost. She feels isolated and insecure. She's even had thoughts of ending her life. Her parents had no idea she was struggling until she admitted her suicidal thoughts to a school counselor. That's how she ended up at Waymakers' youth shelter.
As the head of the largest youth shelter program in Orange County, I interact with children like Nicole every day — children who turned to their devices for solace and got caught in a tangled web that made them less secure and, ironically, less social. So as someone who is on the frontlines of the mental health epidemic that's impacting our children, I want to share some ways you can help your children learn how to interact with devices in a healthy manner.
Know Your Child
Many parents will ask me when it's appropriate to begin introducing children to social media. I'd encourage you to hold out as long as possible. Since most social media platforms require a child to be 13 or older, that's about the earliest they should be online. There's a reason for that age limit. Children's minds are incredibly impressionable and they may not be prepared to interact with a world that presents an overly filtered picture of reality that often leaves children feeling like they don't measure up.
What's more, online games and social media stimulate a dopamine effect that is highly addictive, so kids will naturally crave more screen time. They need you to help them establish healthy limits. You know what is appropriate for them. You are the first line of defense. If you see them withdrawing or changing their lifestyle drastically, you may need to establish better boundaries on their devices.
Ride Shotgun
If you were teaching your child to drive, you wouldn't just toss them the keys, would you? No, you'd ride alongside them and teach them how to drive safely. Vehicles are powerful, and while they may be a necessity, they can also be destructive if misused. The same holds true for social media. While it may be a wonderful way to connect with people, if misused it can be destructive. So if you plan to allow your child access to online gaming or social media platforms, ride shotgun with them for a while. Teach them how to appropriately use these apps, how to decide who to interact with and how to set healthy boundaries.
Know Their Favorite Sites
When our kids spend the night somewhere, we want to know the environment they'll be stepping into. We should bring that same intentionality to their online interactions. Get familiar with the sites your kids visit. Additionally, studies suggest that the fewer sites your kids are on, the better. So it's a good idea to limit them to one or two that you have thoroughly vetted.
I would also encourage you to regularly check in on their online interactions. Check their chat logs. See how they are talking to others. We cannot replace human interaction with AI. If there's something that concerns you, don't ignore it. Talk to them about it. If your kids balk at this, remind them that it's your responsibility to protect them.
Set Healthy Limits
It's easy for us to lose track of how long we're online, so imagine how easy it is for our kids. What feels like minutes to them might be hours. They can easily forget to do homework, go outside to play or even get enough sleep. That is why it's our job to set healthy limits for our children.
I recommend setting screen time limits on your child's devices that automatically shut their apps off when they've used up their time. Your kids won't appreciate it, but the sooner you implement these automatic boundaries, the better. Alternatively, you can set a timer so that both they and you can be reminded when it's time to shut the devices off.
Set An Example
Our children follow our lead, so if you want your kids to take your boundaries seriously, then you may need to curb your own device usage. Lead by example. Turn your devices off or set them aside and look for ways to interact with your children. Invite them to join you in what you're doing. If you're making dinner, invite them to help and teach them how to cook. Play catch or go for a walk together. And when they say they're bored, introduce them to board games. Make the most of this short time you have with your kids.
Carol Carlson is Waymakers' director of shelter programs. As a mental health professional with over 30 years' experience working with struggling children and their families, Carlson provides a safe respite to children who are struggling to find stability and hope in the aftermath of a traumatic event, suicide attempt or unhealthy home environment. To find out more about Waymakers, go to waymakersoc.org.