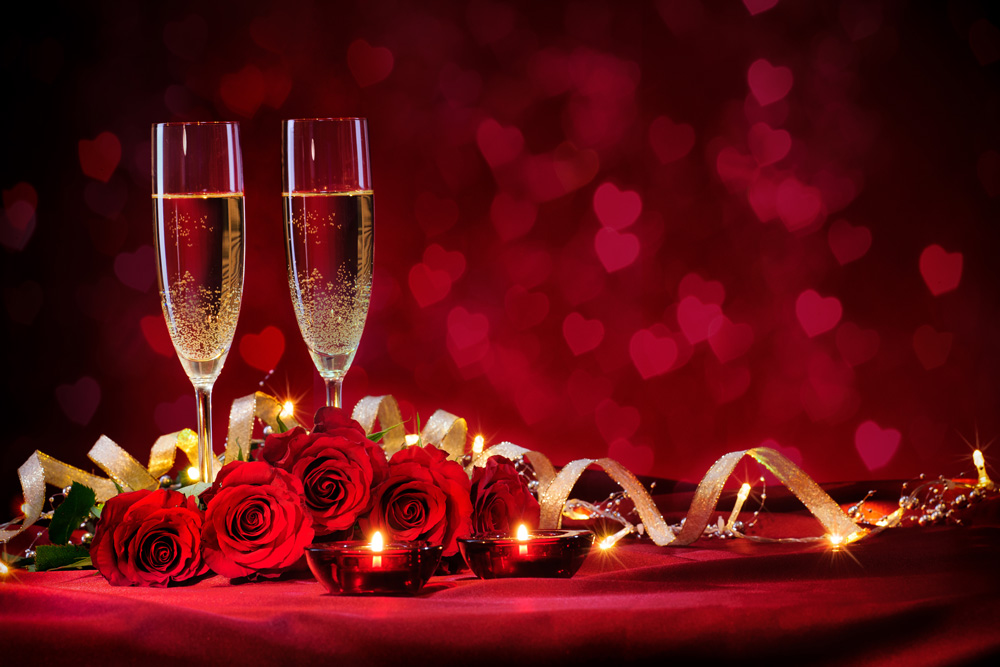 In this month of love, several experts offer their words of wisdom on keeping the spark alive for couples with kids.
Irvine resident Jenny Woo knows the challenges of keeping the spark alive in a relationship while raising kids.
Irvine resident Jenny Woo knows the challenges of keeping the spark alive in a relationship while raising kids.
"The daily ups and downs of raising children, especially during the time when we had three under 3 definitely cut into the mindset of keeping the spark alive," she said. "The stress and anxiety of parenting had us on our toes and second guessing ourselves when we were first-time parents."
Despite the challenges, 2019 marks Woo and her husband's 10-year anniversary. She says communication has played a large part in getting past the ups and downs. In fact, she was inspired to develop a family card game ("52 Essential Relationships"; mindbrainparenting.org) as an easy-to-use tool to get couples, as well as parents and children, on the same page and strive for mutual understanding.
"It's all about communication," she said. "We are really good about talking to each other, not just the transactional day-to-day stuff, but every conversation is also about checking to see if we're on the same page, and syncing up on our great values and goals as a family. It can be super frustrating when you feel like your significant other is just not getting it on some day-to-day chores, but instead of holding it in, I've learned about openly communicating my needs and expectations. I'm still working on it. Sometimes it takes precision in terms of timing, methods of delivery, tone of voice and the language that you use. This is where I see most families trip up on—the disconnect, second guesses, misunderstandings and distrust—and this is exactly why I created '52 Essential Relationships.'"
Of course, relationships are complex with many factors at play—and there are many possible tips and tricks for helping keep the passion alive once the kids are added to the dynamic. To that end, we chatted up a few experts to get some insights and relationship advice.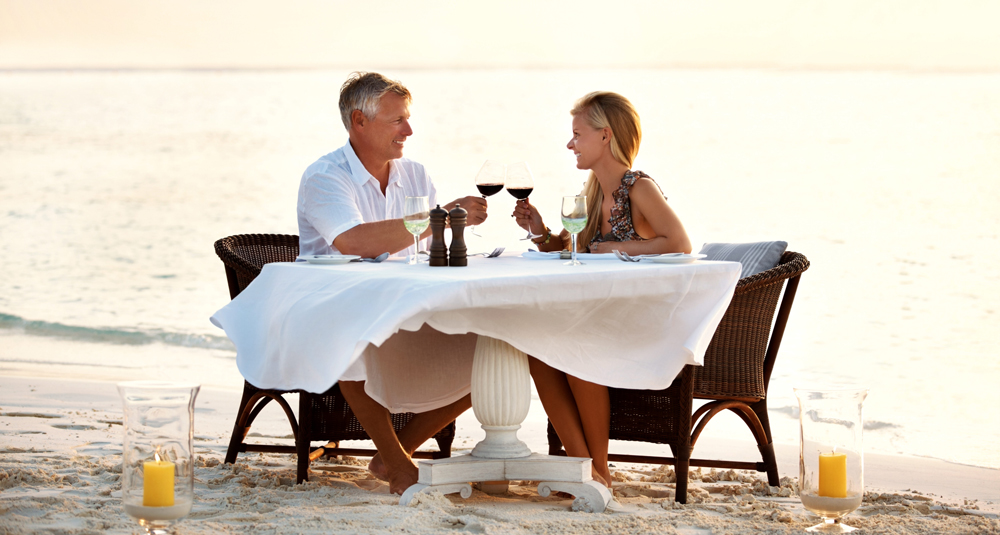 Slow down. "Begin by having some patience for yourself and your partner. The larger goal is to be connected and work as a team. Sometimes we need to remind ourselves of that, otherwise we get too attached to, or focused on, our own emotional responses to see the big picture—the marriage and family. It is so important to respond to situations rather than to react to them," said Southern California-based Marriage and Family Therapist Katie Pfeffer, of Clinical Compass (myclinicalcompass.com).
Divide up tasks. "Making schedules and chore charts help everyone in the family. They set clear expectations, and keep everyone organized. Keep in mind that the more contained the parents are, the more contained the children are," said Pfeffer.
Be a united front. "So many parents complain that they feel 'alone' in parenting because they are the disciplinarian. It is important for both the marriage and for the development of the children if they get the same, consistent message from both parents," said Pfeffer.
Continue to date your spouse. "I like to tell my clients that their relationship is the seed from which this family grew, and as such it is important to nurture it so that it stays healthy. Dates and romance don't have to be complicated. Loving gestures can be as simple as packing your spouse a lunch, calling them midday just to say, 'I love you,' or holding their hand while you watch your favorite show. Don't wait for one night a month to go all out in showing your love. Find small ways to do it every day. As an added bonus you will model for your children what a loving relationship looks like," said Pfeffer.
Take time for yourself. "Think about the emergency card you [see] on an airplane. It advises the parent to put on their mask before helping their child. This is a great metaphor for parenting because you can only be available to your child—emotionally and physically—if you are rested and cared for. Self-care is something that you are going to have to protect because it can be so easily dismissed but it is so necessary. Try to do small things throughout the day that rejuvenate you," Pfeffer said.
Mix it up. "It is important for both the couple and for the family to try new things. These don't have to be big adventures—it can be as simple as a new dish. Remaining curious provides a couple with more opportunities to engage with and discover each other, which builds stronger bonds and helps prevent feeling stuck in a routine," said Pfeffer.
Seek support. "The saying, 'It takes a village to raise a child' is so true, and sometimes that village includes a marriage and family therapist. Sometimes couples get stuck in hurts or problems because they cannot step outside of their dynamic enough to get a fresh perspective. Therapy can provide a couple or family with a safe space and a fresh set of eyes so that the 'problem' can become workable," said Pfeffer.
Set realistic expectations. "One of the biggest pieces of advice that I tell my couples is to always remember that one person can't be everything to you. We all have our strengths and weaknesses. For example, your husband can't be a great provider, a great husband and a great father all at the same time. And neither can your wife. There are times in your marriage when each of you will be better at something and not so much in other areas, or consistently better at one thing. One person can't possibly be good at everything, and we have to decide very early on what we can live with, what's the most important quality we need in a partner and what we can live without," said Julia Bendis, Orange County matchmaker and intimacy coach (www.matchbyjulia.com).
Communicate clearly. "Have you noticed how we get sucked into arguing over text or having long, never-ending explanations over text because it's so easy to misunderstand what the other person is saying? I advise people to stop texting immediately. In fact that's one of my rules for my matchmaking clients—they are not allowed to text each other prior to their first date and only the bare minimum afterwards. … Put down your phone, write down the issues that you have with your partner and what you think would be good solutions, set aside a quiet evening without the kids … and start by having an honest conversation. Stay away from attacking your partner's character or swearing, stay on topic and explain why their behavior is hurting you. When you both had a chance to explain your feelings and concerns, you have to create a solution or a plan of attack. Sometimes people need time to think about a solution, so you need to be able to let your partner walk away and come back to it," said Bendis.
Do whatever it takes. "Do whatever you need to do to make your relationship work, if both of you want to make it work, of course. Stop worrying about what it's supposed to be, how your relationship should be and make it the way you want it to be. If your partner makes you happy, but doesn't get along with your family, then go alone to family dinners. If you have totally different opinions on how and where to spend family vacations, then take turns going to places that each of you likes or better yet go alone or with your friends, and then take a smaller and cheaper vacation with your partner to a place you both agree on," said Bendis.
Avoid comparisons. "Always remember that each relationship is different. People should never compare their partner or their relationship to others—not your parents, not your neighbors, not to anyone. What works for them will not work for you and vice versa," said Bendis.
Don't forget to compliment your partner. "Men need compliments just as much as women do, but we often don't realize that and only want compliments for ourselves. It will not only bring you closer, but boost your self-esteem and confidence, in turn making you want each other all over again," said Bendis.
Take a meditative pause. "When you pause, your prefrontal cortex comes online and you can make a more skillful response. What can help you learn to pause? Meditation and mindfulness training. Start by listening to a guided meditation every day from Insight Timer, or another free app. See whether you can devote 10 minutes a day. Eventually, you may notice that your mental chatter slows down," said San Diego-based mindfulness expert Julie Potiker, author of "Life Falls Apart, But You Don't Have To" (mindfulmethodsforlife.com).
Make time. "Try to make time for a date night. When our three kids were little, one of our favorite date nights was to go to the bookstore and get lost in the stacks. We would split up for an hour or so, he heading to the business section, and me heading to parenting, self-help, spirituality, religion and cooking, and then we would meet back up at the cash register with our treasure. Then we would go to a restaurant for dinner, and try not to make the kids the entire topic of discussion. We also both love listening to live music, so we would try to catch some jazz or blues," said Potiker.
By Jessica Peralta