My son wants to join the football team at school but I'm worried about concussions. If I let him join, how can I keep him safe?
Adolescents and teens
There has been a growing amount of concern regarding traumatic head injuries in high school football. According to a recent study of high school football injuries, concussions are the most common injury, as they make up almost 22 percent of all injuries. With growing media coverage and concern about long-term effects on the brain, it is reasonable that many parents may have reservations about signing their children up for football. However, with proper equipment, coaching, skill development, changes to the rules and sports medicine providers, parents should feel more comfortable allowing their children to play football.
When discussing football-related head injuries, it is important to cover all aspects of a potentially serious mechanism of injury. Athletic trainers are trained to check for any signs of a concussion or cervical spine injury (CSI) immediately after a head injury is suspected. The brain is suspended in cerebrospinal fluid (CSF), which is a gelatinous substance that acts as a buffer between the brain and the skull. Athletes who suffer concussions often receive a direct impact to the head, which causes the brain to move through the CSF and make contact with the skull, resulting in a concussion. While much focus has been placed on researching helmet technology to protect against concussions, helmets are not designed to prevent concussions. While football helmets reduce the risk of skull fractures in case of a traumatic head injury, they are not capable of preventing concussions. There have been studies performed on neck compression collars, with some positive results found in certain studies. The purpose of a neck compression collar is to provide mild compression to the jugular vein at the neck, thereby decreasing venous return from the head and allowing for a stronger "buffer" between the brain and skull. In a study involving the efficacy of the neck compression collars in football players over the course of a season, there was evidence that this method could be viable in reducing the risk of concussions.
---
Related Posts:
---
In regards to coaching and skill development of youth and teenage football players, there has been a push for "heads-up tackling" mechanics, as opposed to the more dangerous "spearhead" approach. Players are encouraged to keep their head up and look at the person they are attempting to hit, as this reduces the risk of traumatic head and neck injury associated with head-first tackling. Besides the obvious danger of leading with the helmet, the tackler can also be put at serious risk of injury with poor tackling mechanics. Axial compression of the head and neck can lead to severe injuries of the cervical spine, including spinal fractures and paralysis. In these instances, the defender may be at a higher risk of a head and neck injury than the player they are attempting to tackle. Additionally, rule changes to the game have made it illegal to lead with the helmet, which will deter athletes from using the helmet to make tackles or blocks. These rule changes bring about field position penalties, and in some cases, ejection from the game. Therefore, it is pertinent that football players are taught proper tackling techniques from a young age to reduce the risk of head injury.
Athletic trainers are thoroughly trained in the treatment of traumatic head and neck injuries. Athletic trainers understand what to look for after an athlete is suspected of an injury to the head or neck area. It is vital to have an athletic trainer present at all football games and practices, so the athlete can be properly evaluated before returning to play. If there is no athletic trainer present to evaluate the athlete, this could lead to potentially fatal injury, such as Second Impact Syndrome (SIS). SIS occurs after an athlete takes another blow to the head before the first concussion has fully healed. Although rare, SIS is a sometimes fatal condition. Therefore, it is essential that every high school has access to an athletic trainer throughout the season. In the case that an athlete sustains a potential head injury, the sports medicine staff will go through an exhaustive checklist when a traumatic head injury is suspected before clearing the athlete to return to play. This helps to drastically reduce the risk of more serious injuries to the athlete over the course of a season.
As a parent, it is important to know if your high school has access to an athletic trainer and team physician. Pre-participation concussion exams performed prior to the season by the athletic trainer can help spot signs of concussions more accurately. Finally, coaches should be teaching proper tackling mechanics and using proper equipment during games and practices. These safeguards, along with updated rules in the sport, should help to keep the athletes safe throughout the course of the season.
---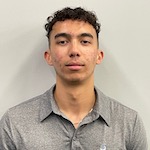 Jacob Verket is currently the athletic trainer at Fullerton Union High School and C.O.R.E Physical Therapy. Verket has previous athletic training experience with multiple Division 1 college football programs, high school teams and outpatient orthopedic settings.