Get your fill of holiday food at Knott's for the merry season.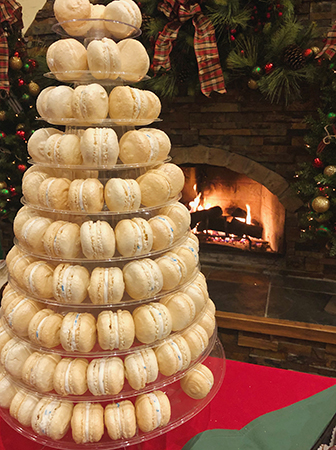 One of the best parts of the holiday season is the special treats that only come but once a year. This year, Knott's Merry Farm has plenty of festive ways you and your family can indulge for the holidays.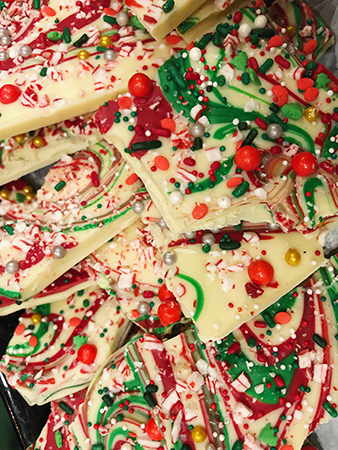 The Wilderness Dance Hall in Ghost Town is magically transformed into Santa's Christmas Cabin, with classic holiday decorations and pictures with Santa. Treats to enjoy while you wait in line or at the convenient picnic benches include hot roasted nuts, warm freshly baked cookies, and "cookie shots" (shot glasses fashioned out of cookies and then filled with cold milk or hot chocolate.)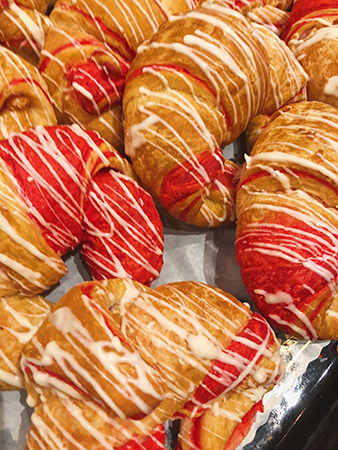 Just down the way at the Ghost Town Bakery, you'll find a variety of chocolate Christmas bark, peppermint croissants and baklava.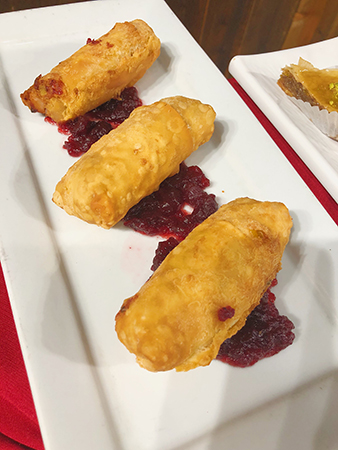 If you're looking for a more creative way to eat a holiday dinner, you'll be thankful for crispy turkey bites, filled with perfectly seasoned stuffing and sweet cranberry sauce and topped with savory gravy. Or turkey egg rolls with sweet cranberry dipping sauce. Both can be found at Santa's Christmas Cabin. If you're a fan of loaded fries, check out the holiday poutine at La Papa Loca, which tops sweet potato fries with cheese curds, cranberries, turkey and gravy. Or maybe some fried green beans from Calico Fry Co. served with mushroom soup dip and parmesan cheese for a green bean casserole vibe.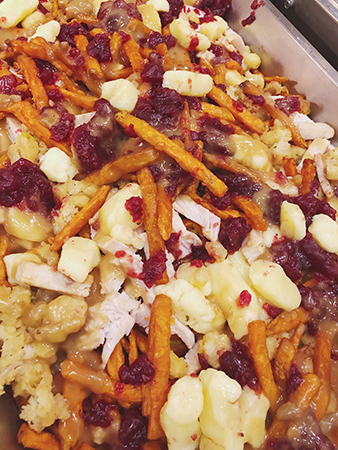 You don't even need a cup for your Christmas cheer with hot chocolate mini bundt cakes. Dipped in a dark chocolate ganache, filled with marshmallows, and topped with whipped cream and a chocolate "straw," you can find these hotcakes at the Grand Bakery. Over at Fiesta Dogs they're serving a Christmas Chicago dog with a Vienna hot dog, dill pickle, sliced tomato, mustard and relish just like the classic, but with a festive green bun for the holidays.
Knott's Merry Farm is happening now through Jan. 5 and there is more than just seasonal food to make you merry. This year the park is debuting a new musical revue, "Home for the Holidays," celebrating family, friends and holiday traditions. Live Christmas Carolers walk the streets of Calico, and you can shop for one-of-a-kind gifts at Christmas Crafts Village — and there's much more to do. But first, cookie shots!
Knott's Merry Farm | Through Jan. 5, 2020
8039 Beach Blvd., Buena Park | knotts.com
Story and Photos by Sarah Mosqueda