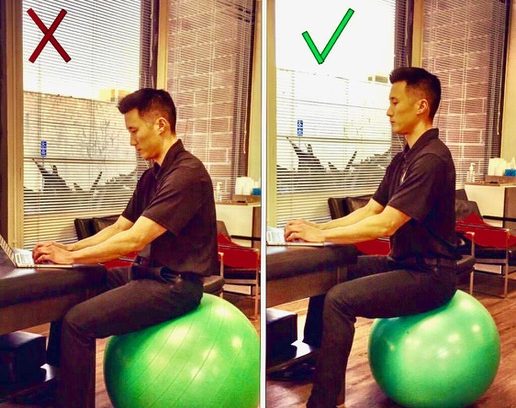 Feeling that brain fog and back pain signaling a long day's work? Try out these tips from a local fitness expert.
When it comes to fitness and nutrition, you might be your own worst enemy.
It could be your work, your children or your elderly parents, but you always feel like someone is calling on you. And because of the person you are, you'll always show up and give 100 percent.
You're selfless and that's commendable, but there's a price you're paying right now. You're stressed out and completely exhausted because you're being pulled in different directions. Sound familiar?
Now things like brain fog are becoming a reality in your daily life — you're forgetting words and you're not responding as fast as you used to. And you're seeing that your lack of energy during the day is directly related to your restless nights of sleep. And don't forget about your achy lower back and nagging neck pain.
But know this: You are not alone. And this is something you can handle and fix with just a little guidance and consistency. The first thing you need to do is put yourself first.
If you're working from home and taking care of your children who are distance learning, your own fitness and nutrition is more important now than ever.
The simple fact is this transformation involves more than just your body. It's about your mind, confidence, and most importantly, about setting a great example for your family.
Take care of yourself so that you can take care of your work and others.
Here are four tips every parent can start on today:
Tip 1:
Improve posture. The truth is many of us spend a big portion of our day sitting — once you do the math — about nine hours. Sitting is the new smoking and the law of accumulation is reality.
If you're experiencing neck, shoulder or lower back pain, try stacking your body on top of itself. Sit with your hips, ribs, shoulders and head on top of one another. This will neutralize your center of gravity and promote better function of your breath and organ function.
We want to build proper posture so that the body is well balanced in all three planes of motion. Poor posture will pull boney structure in one direction, and the body will compensate and create tension in specific joints, further exhausting it.
Tip 2:
Don't train like you're in high school. Your body is completely different. You're working longer hours, your stress and hormone levels are not the same, and you may have even given birth to kids.
You might be terrified of gaining too much muscle, so instead you fall back to running on the treadmill for an hour or just go for low-intensity walks. But your body needs strength training to build resilient tendons, ligaments, bones and joints.
You have to work out smarter, not harder, so you can accomplish your goals of sleeping better, having more energy and eliminating your joint pains.
Tip 3:
Drink half your body weight in fluid ounces of water. For instance, a weight of 180 pounds means you need to drink at least 90 ounces of water per day to keep your body at optimal levels. We often forget that our muscles, brain and bodies in general are all made of a lot of water.
If we're not properly hydrated, our brain and body go into survival mode and our organs shut down in order to pump the remaining blood to our heart and brain. Ultimately our thoughts, speech and motor control become erratic and focus is hard to find.
Imagine putting your body through these stressors every day, plus the inflammatory foods and drinks we know we shouldn't be consuming. Our bodies don't stand a chance in the long run.
Tip 4:
Eat in moderation. Fueling the body with proper nutrition can be a major challenge for many of us. We've all become inundated with organic foods, new diets and apps to track how much food to eat. But if you're just starting out, begin with simply eating in moderation consistently.
Once we can eat in moderation, then we can work on what we're going to eat. To get the best nutritional value in what you eat, try to fill your plate with colorful, healthy foods.
---
Growing up in San Diego, Oliver Nam graduated from UC Irvine in 2005 and has been a personal trainer ever since. He now owns and manages Thrive Training in Irvine, where he and his team focus on training adults over 40.