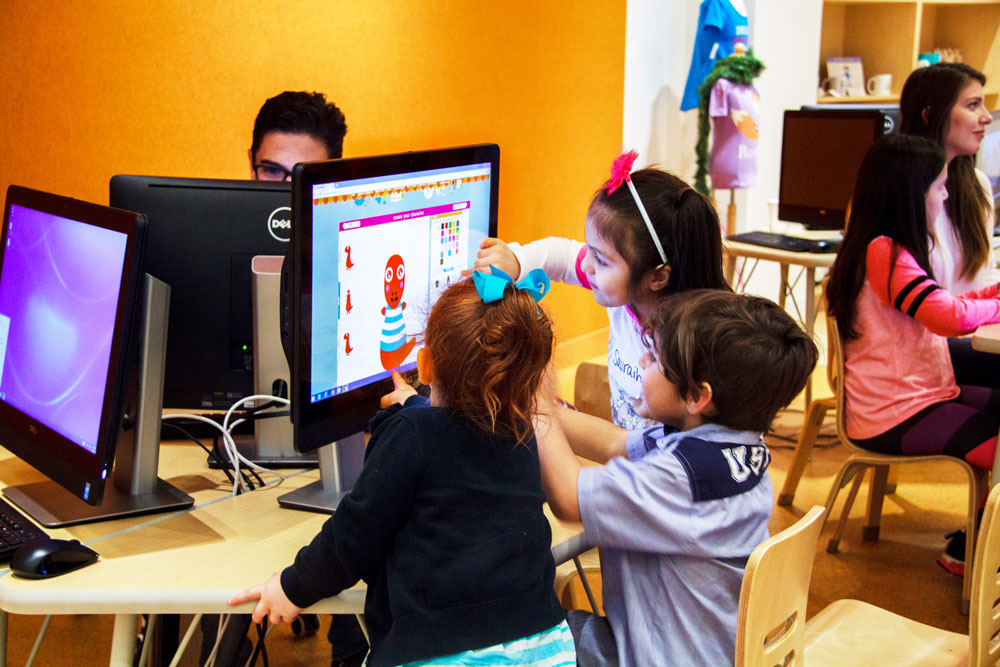 Camps and after-school programs can teach important academic and life skills while creating a memorable, enjoyable experience.
Faith Vidal was only 6 when she started attending the Storymakery writing camp. And she wasn't super excited about writing then, according to her mom, Gina.
But that quickly changed for Faith, who is now 8, and has attended the camp for the past three summers.
"For the past three years, writing is her favorite subject in school," says Gina. "She loves to write all the time."
Summer camps and after-school programs abound in Orange County. Among them are niche camps and programs that teach important skills like the writing that is taught at Storymakery in Laguna Hills. The benefit of these skills-focused camps are that children actually want to go to them and learn.
"Kids, especially little kids, learn through play," says Katie Pfeffer, a licensed marriage and family therapist who offers services in Orange County. "We call this experiential learning, and it can literally be anything — so the benefit to camp is that it makes learning life skills fun, whereas school can sometimes feel less engaging."
She says it can also offer opportunities for kids who may learn more outside of a traditional classroom setting.
"Active learning develops more diverse neuro-pathways than just observing alone," she says. "Think about watching a documentary about the Grand Canyon versus hiking the Grand Canyon: It is a much richer experience, and more likely to make a longer lasting impact."
Payal Kindiger, Storymakery owner and founder, says she saw a need for a self-publishing experience like this.
"Our mission is to not only be an outlet for creative writing but also for self-expression," says Kindiger. "A little less than a year into the launch, many teachers told us that creative writing programs were continuing to get cut in schools."
She says the business has all kinds of enrollees: kids who like writing and kids who don't.
"We have had parents enroll their children because they know their kids love writing. This has become a creative playground for our aspiring writers," she says. "On the flip side, we have also had parents enroll their children in our camps because they would like for them to improve their writing, as well as develop an appreciation for it."
The programs and camps give kids the chance to create a character, write a story and even illustrate it. The end result is a book of their own making.
"Whether or not kids naturally enjoy writing, sitting down to write can sometimes seem like a chore," Kindiger says. "That's why we begin with creating their main character at our studios. This allows the kids to begin imagining a story without even realizing it. We also don't have any 'rules' when it comes to their creative writing and self-expression."
But writing isn't the only academic skill camps are turning into fun. Other subjects include math and the sciences.
Star League in Irvine specializes in programs and camps in computer science, math and physics for middle and high school students. Star League has been running camps for 10 years, according to CEO Ali Ozer. He says it isn't a requirement to love math to attend math camp.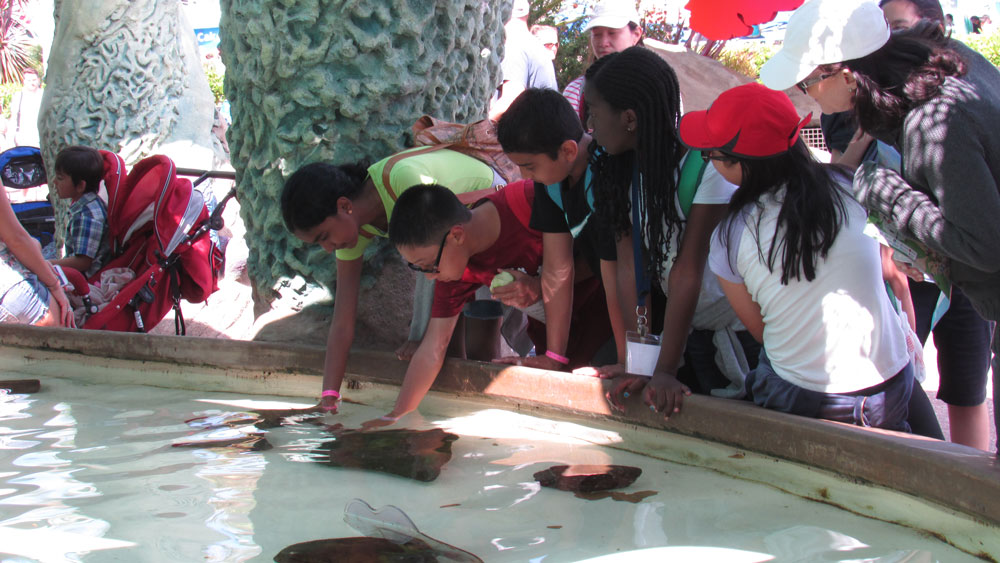 "We make them love math here," says Ozer. "However, the student should be doing well at the school math before coming to our programs. Some students not enjoying math enjoy computer science better."
He says their camps are problem-solving based.
"So discussions and reasoned arguments are the core activities," he says. "All students participate in related game tournaments and house competitions as well."
Orange County-based Bionerds offers science-focused activities in the area of biology.
"Science has many different fields, and I found chemistry and physics were commonly introduced to children at a younger age," says Bionerds President Diana Dizon. "It struck me to see there was not much of biology introduced."
She says most children are naturally drawn to nature and wildlife.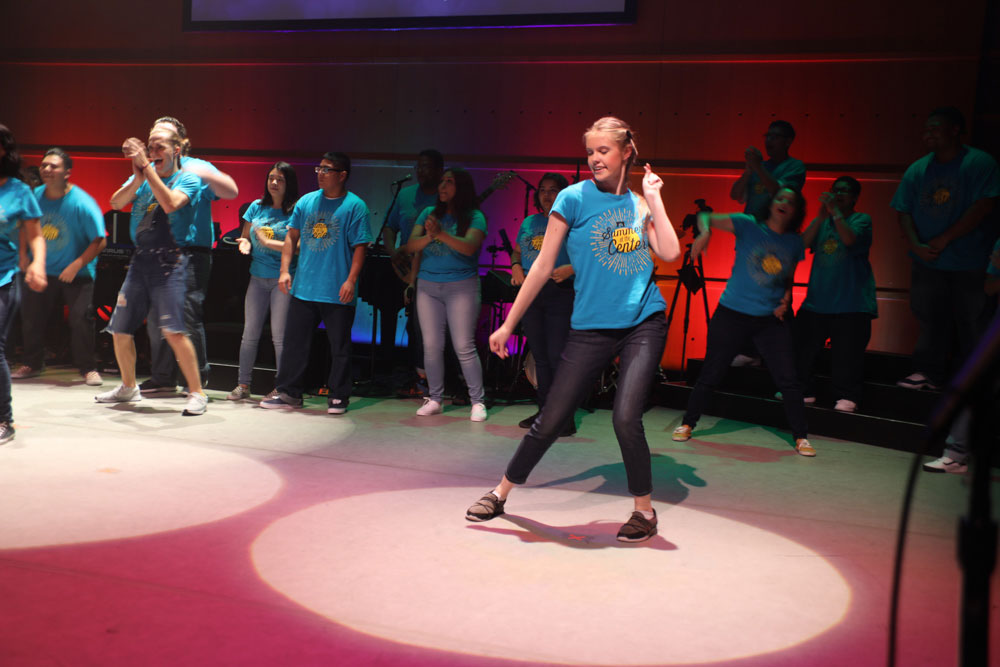 "They chase rabbits and butterflies when they see them," she says. "Outdoors is their favorite playground. If biology was introduced early in life, it will deepen children's interest and passion about nature and life."
And so Bionerds was born as a way for children from kindergarten through eighth grade to learn about things like aquatic and land animals, insects, food science, genetics, forensic science, the human body and bioengineering through hands-on activities and field trips.
"Most of the kids in our camps are into science but we do get some students, mostly younger ones, who don't know what science is in the beginning," says Dizon. "Usually their parents register them so they can be introduced to science."
She says they often have kids in class who are resistant at first but then end up enjoying what they're learning.
"Their faces light up when they find they can see living organisms up close and do science hands-on activities in class," she says.
This up-close learning is key to the fun in the camps and programs at Bionerds.
"We focus on hands-on activities, which include science experiments, dissections, crafts, fun quizzes and games," Dizon says. "We use simple language and visual media to introduce science facts in class. We also bring live, fresh or preserved organisms to class so children can observe and learn firsthand."
Even though there's plenty of entertainment for children to experience at camp while focusing on core academic subjects, there are other skills — like sewing — that they can learn as well.
When 11-year-old Ruby Hakala took a sewing 101 class at Fashion Camp in Tustin two years ago, she didn't know much about sewing. Now, she's an advanced Fashion Camp student, having made everything from dresses, tops, skirts and bags to Halloween costumes, fanny packs and even a pleather jacket. She's even started a small business, selling the scrunchies she makes, called Ruby Leigh Scrunchies (available at The Potting Shed in Orange). Hakala says she wants to become a fashion designer in the future.
"She learned basically everything she knows from attending Fashion Camp," says her mom, Melissa Roth. "Even if you've never used a sewing machine ever at all, by the end of the day, you have finished a project, which is amazing."
Fashion Camp Founder Erin Bianchi Hibbert says that when she was a kid, she loved fashion but didn't have much of an outlet to explore her passion. She would sew with her mom and sketch dresses in her room on her own.
"After working for 17 years in the fashion industry, I wondered if there weren't young girls out there who were much like myself, who would be interested in having a place to explore their interest in fashion," she says. "Turns out, there were."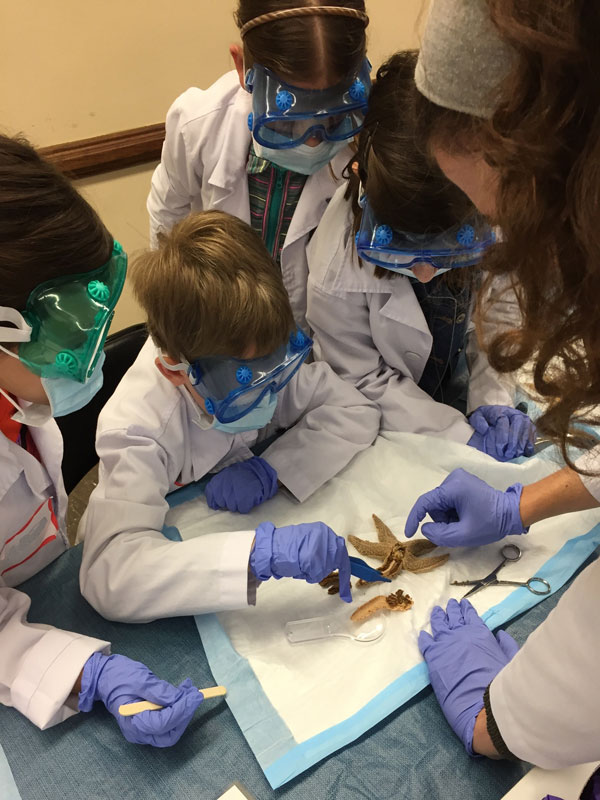 This summer marks their 10th year of summer camps, and Hibbert says they've had more than 5,000 participate through their programs over the years. Their camps offer lessons in sewing basics, stitching techniques, tracing and cutting patterns, and sewing through to a finished product. They also offer sketching workshops and incorporate design lessons. Camps and classes are offered year-round, but the week-long summer camps really hone in on sewing. Camps are available for ages 7 through 17.
"Many sewing classes out there will make aprons or quilts — and let's be honest, there aren't many 10-year-olds out there eager to make a quilt," says Hibbert. "So we try to make the finished product more desirable, in hopes that the process of getting there is fun, too. Girls can make an off-the-shoulder ruffle top or jogger pants, and boys love our backpack and duffle bag options."
She says their camps also give kids a chance to do something they don't get to do very often: Make something with their hands.
"When kids are here, we entrust them with really 'grown-up' tools — sewing machines, scissors, irons," she says. "Doing so develops confidence, independence, and most importantly, responsibility when empowered with these tools."
She says most kids who attend Fashion Camp have never sat in front of a sewing machine before, ironed or traced a pattern.
"It's incredible how fast they can pick it up, and by the end of a day, they will say to their moms, 'I want a sewing machine,'" Hibbert says.
Other Orange County-based camps, such as Segerstrom Center for the Arts' Summer at the Center, offer unique lessons for at-risk youth.
In its 29th year, Summer at the Center is open to OC students enrolled in the Orange County Department of Education's Alternative, Community, and Correctional Education Schools and Services (ACCESS) program. According to SCFTA, Summer at the Center students come from backgrounds that include substance, mental and physical abuse, abandonment, social problems, gang affiliations and learning disabilities. The camp helps students build life skills through collaborative and interactive lessons in singing, dancing, improvisation and acting.
"Often the students arrive for the first day of this program feeling extremely shy to openly interact with people they do not know, not to mention feeling reluctant to take a risk like dancing and singing in front of others," says Talena Mara, vice president of education at Segerstrom Center for the Arts. "The safe environment created by the program's production and artistic teams provides the ideal setting for students to adapt to a new environment in which they are safe and free to express themselves through the arts and the creative process in ways they may never have had the opportunity to do so in their lives."
Several Orange County Superior Court judges have even shown support for the camp and used it as an alternative to incarceration, according to SCFTA.
"Summer at the Center is a 29-year-old program that has hundreds of success stories along the way," says Mara. "From students finding the will to graduate high school to those who go on to college and graduate with degrees that allow them to return to the communities from which they came, and work with high-risk youth like them, this extraordinary program provides varied levels/types of success for each participating student. The program is life-changing for each individual."
By Jessica Peralta